International graffiti artist and actor, Corin Nemec, (star of the series "Parker Lewis Can't Lose") came to support Israel and painted today (Sunday) a giant graffiti wall for peace, centered on a portrait of the late Ninth President of Israel, Shimon Peres, at the Peres Center for Peace and Innovation. Nemec came to Israel as part of a delegation through the Israeli Foreign Ministry. Mayor of Tel Aviv-Jaffa Ron Huldai led a group of children – participants in Peres Center programs – in adding to the graffiti performance art, which will be displayed around the world at a time when international graffiti artists are using art to criticize Israel.
Nemec said: "I am honored to be here, in Tel Aviv, which is one of my favorite cities in the world, and at the Peres Center for Peace and Innovation. I believe that children and adults can come together through art and bridge geographic and cultural divides. I am happy to see children from all backgrounds and cultures here at the Peres Center, creating exciting friendships and working together." Nemec said that he "stands by Israel, in the real world and on social media".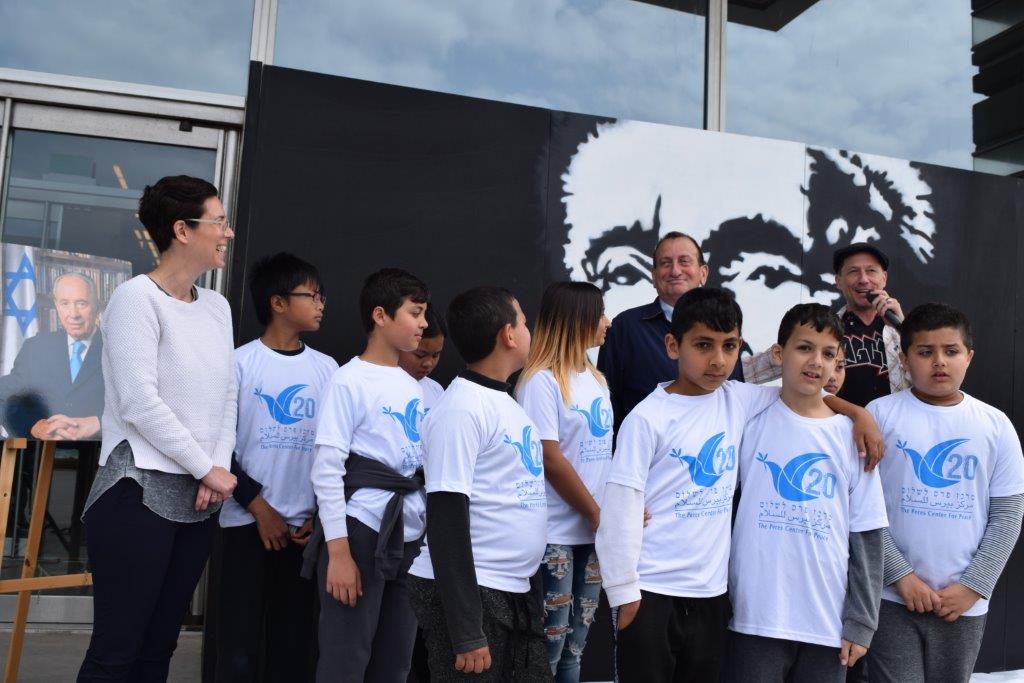 The mayor of Tel Aviv-Jaffa, Ron Huldai, said: "Today we are at the home of the man who dreamed non-stop to bring peace – the late Shimon Peres. I am glad that I had the opportunity to take part in this project, which creates an opportunity for people and children to come together, connect, and build peace in our region".
Nemec's visit to Israel was designed to send a message of peace, shared-living and tolerance within Israel and to the world. Just two weeks ago popular British activist and street artist "Banksy" opened a new hotel in Bethlehem near the separation fence, referred to as "the hotel with the worst view in the world".
Photo credit : Silvia G Golan