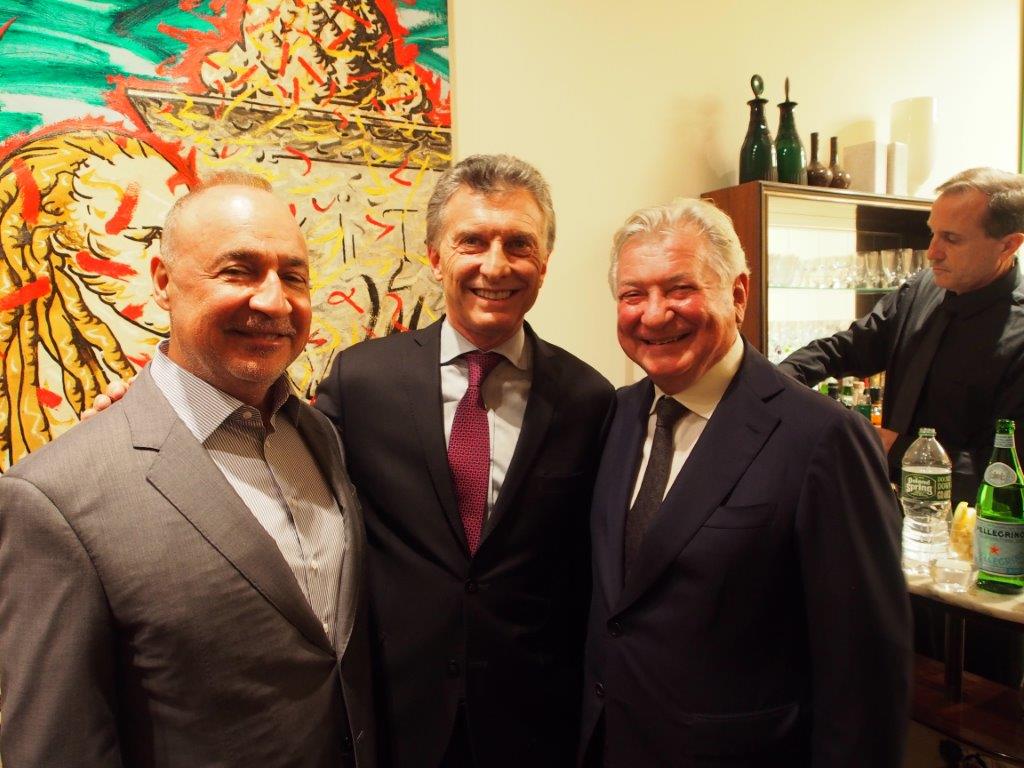 Jack Rosen hosted a private dinner at his New York home in the presence of Robert De Niro and Len Balvatnik
Jack Rosen, President of the American Jewish Congress, hosted Argentinian President Mauricio Macri for a dinner in his honour at his New York home last night in the aftermath of last week's deadly terror attack in New York, which claimed the lives of five Argentinian nationals, one of whom was Jewish. Following on from Macri's decisive victory in the mid-term Argentinian elections last month, the leaders expressed their mutual solidarity with all victims of terror, the Argentinian people and the citizens of New York, as they committed to further promoting universal values of freedom and tolerance as an antidote to the scourge of radical Islamic terror. "All of us share these kinds of values," Mr. Rosen told the President at their meeting, "Christians, Muslims, Jews and everyone".
Speaking at the meeting of the two leaders, Mr. Rosen offered his "condolences and sorrow for the Argentinians who came here as tourists and lost their lives", as he expressed his hopes for renewed cooperation between Americans and Argentinians in the areas of investment and diplomacy. Commending President Macri's achievements for Argentina and Latin America as a whole, Mr. Rosen added that America "was rooting" for Argentinian success.
Looking to a new future of mutual cooperation between Argentina and global leaders, President Macri said there was "no
sense in trying to build walls" as he heralded the opportunities presented by globalisation and rapidly advancing technology
to "invite the world to be part of the best opportunity of the next 20 years: Argentina".
Israeli Prime Minister Benjamin Netanyahu heralded "a new era" in Israel's relations with Argentina on an official state visit to
Argentina in September, having first been introduced to President Macri at the American Jewish Congress's Mayor's
conference.
The American Jewish Congress is committed to ensuring the survival and security of Israel, and protecting Jewish communities around the world
Photo American Jewish Congress