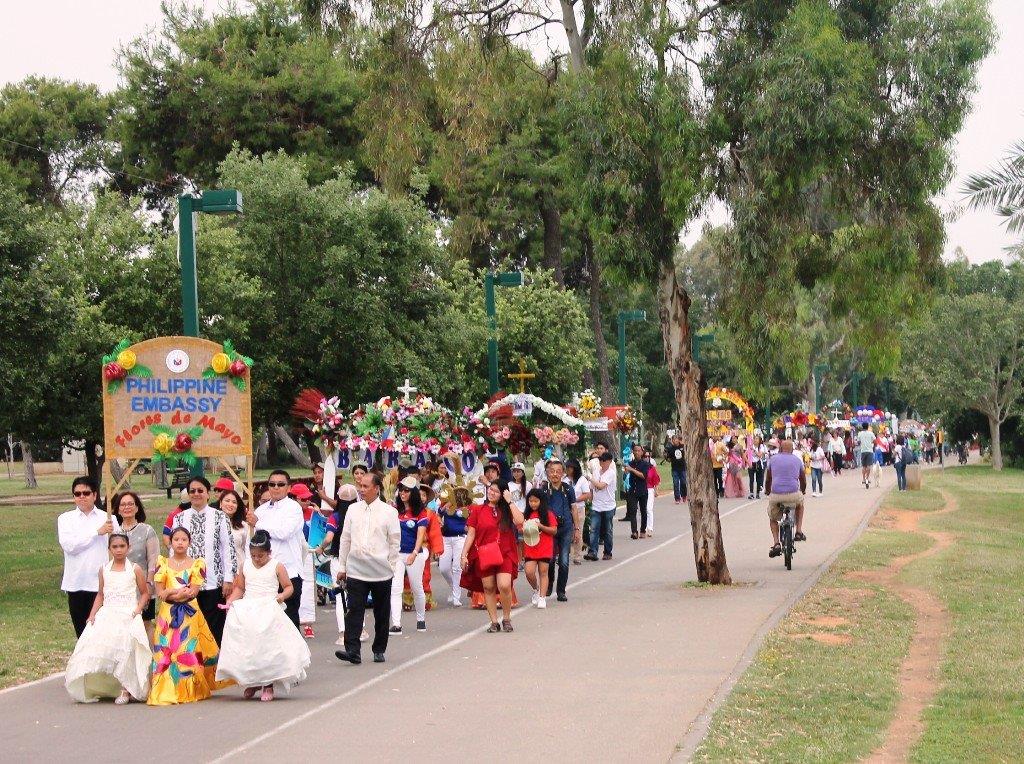 6 May 2018, Tel Aviv - Over 150 people, including representatives from the Tel Aviv city government and members of the local and religious community in Israel, gathered at the lush Hayarkon Park in northern Tel Aviv for the Embassy's third annual joint celebration of Labor Day and Flores de Mayo. Twenty Filipino community organizations participated in the Flores de Mayo parade, carrying flower arches and wearing costumes representing their respective regions.
The event, organized in partnership with the Philippine Overseas Labor Office and Overseas Workers' Welfare Office in Israel, served as the Embassy's salute to over 25,000 Filipino workers in Israel, on the occasion of Philippine Labor Day.
Ambassador Neal Imperial thanked the Filipino community and the Embassy's guests for joining the celebration and took the opportunity to honor the contributions of Filipino workers to the country's development.
. "We honor our workers - our Overseas Filipino workers in particular, who are our partners for national development," Ambassador Imperial affirmed.
In a nod to female workers, who make up more than half of the Filipino population in Israel, the ambassador explained that for the Embassy, the Flores de Mayo celebration is intended to honor the particular contributions of Filipino women and mothers to the country's development.
"Here in Israel, over seventy percent of our workers are women, some of whom have chosen to pursue overseas work to make sure that their family's future is secure. Today, we honor them for their sacrifice, and for their love."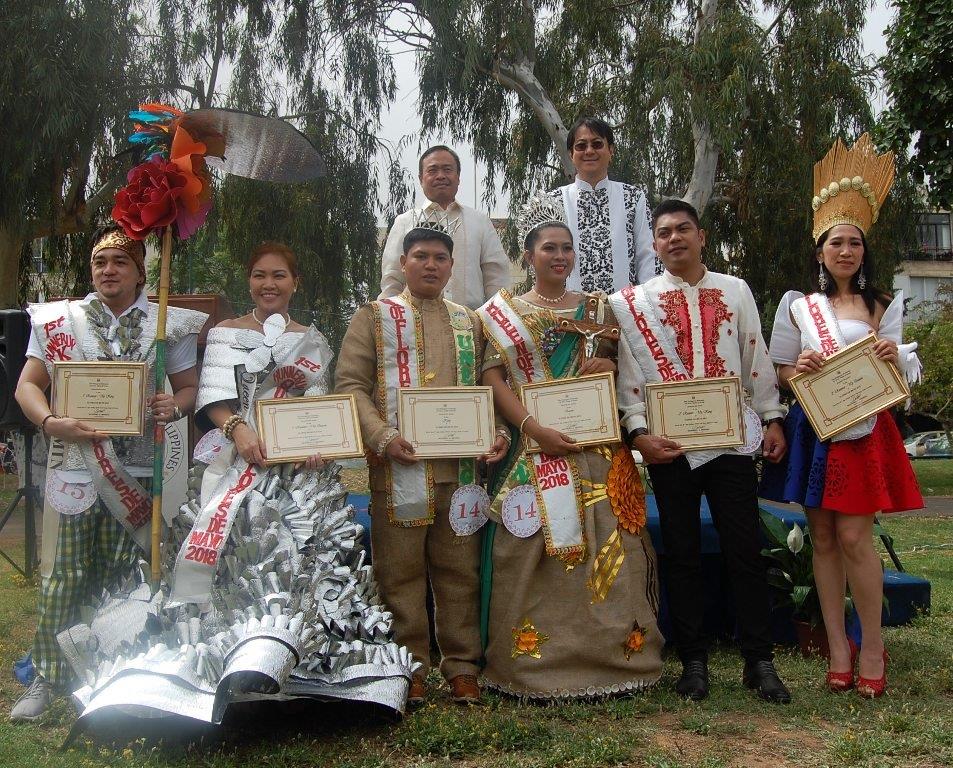 "You are the true force for change," Labor Attaché Cynthia Lamban told Filipino workers, reading from Labor Secretary Silvestre Q. Bello's message elaborating on the 2018 Labor Day theme, "A salute to the Filipino worker: the pride of our people, our partners for the change!"
The Filipino community concluded the celebrations with a potluck picnic along the banks of the Hayarkon River after the conclusion of the program.
The Philippine Embassy holds an annual joint celebration of Labor Day and Flores de Mayo on the first Sunday of May.
Photo Philippine Embassy
Photo 1 Philippine Embassy officials headed by Ambassador Neal Imperial lead the members of the Filipino community during the parade
Photo 2 and 3
This year's winners: Little Princess and Little Prince ; and the Queen & King with their runners-up