Historic Kfar Hamaccabiah, Israel's Largest Sports Club, Expands
and Offers Free Half-Year Membership
Kfar Hamaccabiah, the largest private sports club in Israel, recently unveiled its newly expanded and upgraded its facilities and announced a special membership promotion: acquire a membership for a year and receive an extra six months free.
Among the facilities the club provides are:
-- Five (5) swimming pools, two of which are covered and heated
-- A world-class fitness facility
-- Fourteen (14) tennis and basketball courts, plus mini-football fields
-- Studio fitness and exercise classes for all ages, adults, and children
-- The Cube, the new hip-hop exercise craze devised by Israeli celebrities
-- A new pilates and equipment studio with leading instructors
-- Year-round swimming and tennis academies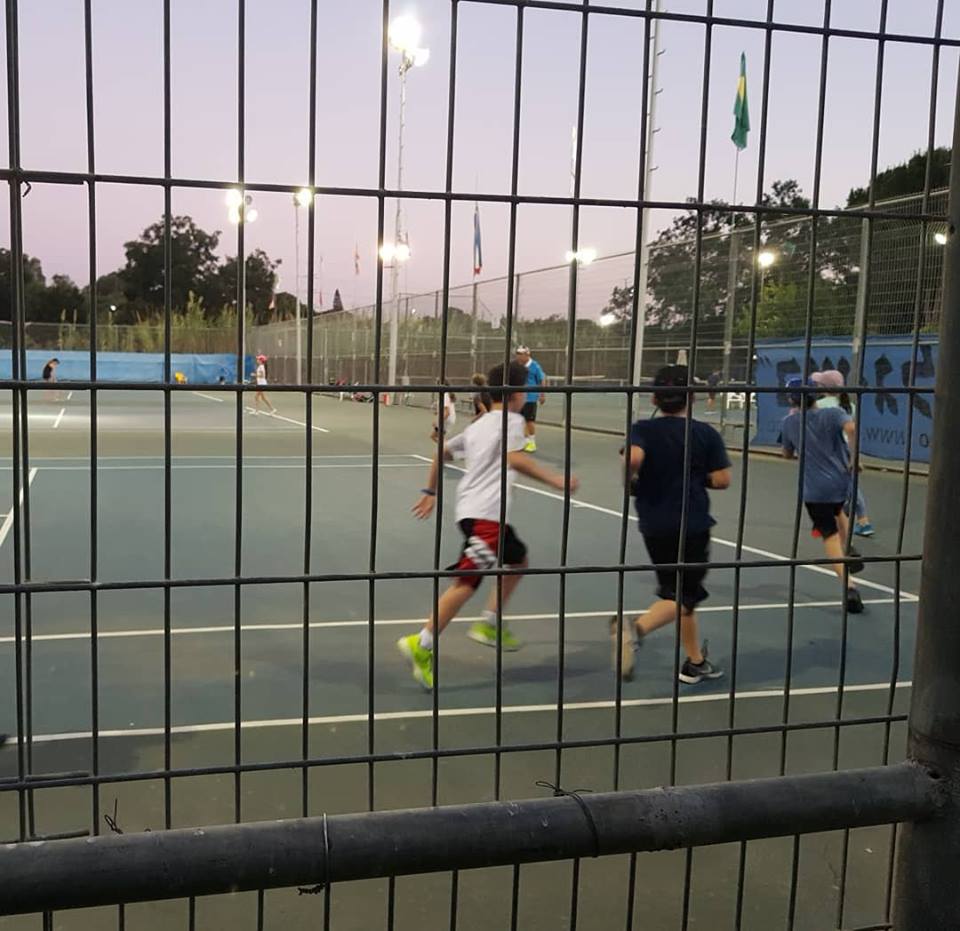 -- Green lawns and outdoor playgrounds for children
-- Newly refurbished and modernized locker rooms and spa
In addition to all of the above, Cafe K, a dairy restaurant with a revised, health-oriented menu, will be serving meals seven days a week on the Kfar Hamaccabiah premises.
Management has also announced that studio fitness and exercise classes will now be open to the general public, and the facilities of the club can be hired out for private functions.
About Kfar Hamaccabiah :
Kfar a Maccabiah is the headquarters of the Maccabi World Union.
The Maccabi World Union is an international Jewish sports organization spanning five continents and more than 50 countries, with some 400,000 members.
The Maccabi World Union organizes the Maccabiah Games, a prominent international Jewish athletics event.
The movement is named after the Maccabees (Hebrew: מכבים or מקבים, Makabim) who were a Jewish national liberation movement that fought for and won independence from Antiochus IV Epiphanes. Ironically, at the time the Maccabees were staunchly opposed to athletic competitions, part of the Hellenizing cultural tendencies which they opposed.
Athletic competitions held in Jerusalem under the Seleucid rule were terminated once the Maccabees took over the city. However, the modern Zionists who took up the name were mainly interested in the Maccabees as militant Jewish heroes whose example Zionism sought to emulate.
Kfar Hamaccabiah -- Maccabiah Village -- derives its name from the Maccabiah Games,
the Jewish Olympics. Competitions were held here, and participants had accommodations here. Now, the sports club is also home to a hotel and convention center.
Photos by Silvia Golan