The Israel chapter of the Italian Academy of Cuisine (l'Accademia Italiana della Cucina) held its first meal of the year in the picturesque old port of Jaffa, on February 20, 2019, at the restaurant Sicilia.
The event was organized by Academy Delegate Cinzia Klein and Vice Delegate Sabrina Fadlun, with the collaboration of Ms. Jenny Innocenti. The dinner was prepared by Chef Udi Meiri; and during the course of the evening, Chef Emanuela Panke entertained the guests with an interesting quiz on Sicilian food.
The dinner menu comprised four courses, beginning with antipasti consisting of beef tartare bruschette, arancini al peperone and pizza margherita. These were followed by two pasta dishes served as primi: mushroom risotto, and linguine in a pesto sauce.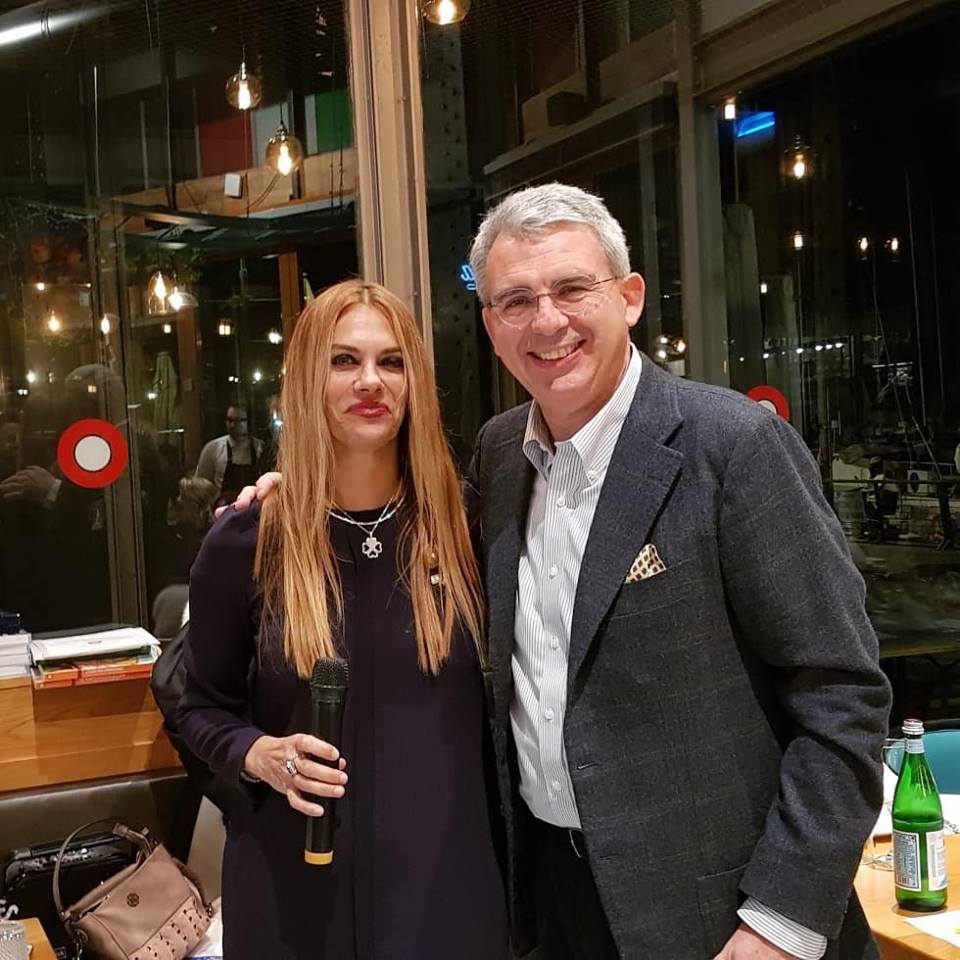 The secondi, or main courses, were two kinds of steak -- entrecôte and sirloin -- as well as fish: grilled sea bream. There were also two desserts: lemon cheesecake and tiramisu.
The red and white wines accompanying the meal were both from the Tomassi winery in the Piedmont region of Italy: Pinot Grigio, 2017, and Rompicollo di Poggio al Tufo.
Attending the dinner was a large delegation from the Embassy of Italy in Israel, including H.E. Ambassador Gianluigi de Benedetti and his wife Sabina; First Counsellor and Deputy Head of Mission Gianmarco Macchia;, First Secretary for Press and Political Affairs Francesco De Angelis; Mr. Francesco Meucci, head of the Office of Economic and Commercial Affairs; Mr. Marco Graziosi, the deputy head of the Consular Chancery; Defense Attaché Guido Cerioni and his wife Sarah; and Mr. Fabio Ruggirello, director of the Italian Cultural Institute in Tel Aviv
Additional distinguished guests in attendance were author Dr. Nessia Laniado, and food industry consultant Giordana Di Castro.
Photos by Silvia Golan