A New Artists' Colony in Pardes Hanna-Karkur
There is a new gorgeous complex in Pardes Hanna-Karkur called in Hebrew, "Urvot Haomanim", which translates into "The Artists' Stables". As its name suggests, a number of artists took over a set of abandoned stables and turned them into a little boulevard of boutiques.
Trip Itinerary
Visiting the shops
Taking an alternative therapy session
Painting at Alina's studio
Taking a Yoga class or Seeing a show at the Unicorn Club
Enjoying a live music concert over lunch
Trip Details
Visiting the Shops
The stable shops have turned into beautiful boutiques that offer a wide variety of arts and crafts. To name a few, there are:
Abracadabra - This magical shop is a Macrame studio belonging to designers and artists, Racheli and Yona. You can find beautiful macrame covered lamp shades, curtains, accessories, and threads for purchase and can even register for one of the macrame workshops.
Arsalim - A creative hammock studio designed by Shirli Nawi. The studio offers hammocks of all sizes starting from a crib hammock.
Atelier - A studio of hand-painted tiles. The studio works with public builders, architects, and private renovators. In addition to the tiles, it offers beautiful accessories, carpets, cushions, paintings and other handcrafts from Israel and abroad.
BioFeellia Botanic Collections - The studio is a botanical sculpture studio managed by Sol Keren. It offers specially designed plant arrangements and other atmosphere products that correspond with nature.
Dafna and Dan - This colorful studio immediately attracts the eye with it's a bright display of ceramics, paintings and sculptures by Dafna Kastenboym and Dan Shamir.
Hadas Mor - A designer lingerie boutique. Hadas comes from a diverse cultural background. She lived in Paris for many years where she worked at Kenzo. Her tasteful style honors the feminine body.
LaRosh - "LaRosh", or in Hebrew "The Head" is a mix of a boutique hat shop and a barber shop managed by Amalia Dan, the hatmaker and her partner Shlomi, the barber. Amalia studied at Rakefet Levy's school followed by a few years in New York. In NY she found learnt the almost extinct secrets of the hatmaking profession in a hat studio that was founded in the early 1920s on Fifth Avenue in Manhattan.
Naveenew - A men's fashion boutique.
Royal Gypsy - A designer clothes boutique. Michal Monka's dresses are flattering, magnificent and full of chic and beauty. The dresses are embroidered with sacred symbols from different cultures and can be paired with exquisite jewelry. Each dress is accompanied by a certificate, that explains the symbol woven on it and the energy stored within it.
Taking an alternative therapy session
In the artists' colony, there is a small clinic called "Arba Imahot" is with five treatment rooms that work with an assortment of alternative therapy professionals. The clinic is run by Neta Asulin, who offers family counseling. Others available therapies include Chinese and Japanese Acupuncture, Massage, Craniosacral therapy Healing, Couples Counseling, Tarot card opening and more.
Painting at Alina's studio
Opened five years ago, Alina's studio is a painters' studio that offers a space for painters at heart.
During the week there are regular classes for children, youth and adults as well as one-time workshops and courses. Most of the classes are given by Alina Oren - the founder of the studio. Alina studied for a BA in painting (New York) and an MA in art therapy (in Israel).
The studio also has 'open studio' days in which space is open for those who wish to paint together, without any guidance or commitment.
Taking a Yoga class or Seeing a show at the Unicorn Club
Israeli actor Shai Avivi and Michal Libidinsky opened the Unicorn Club for hosting of performances, workshops, and yoga. It serves as the cultural hub of the sweet colony.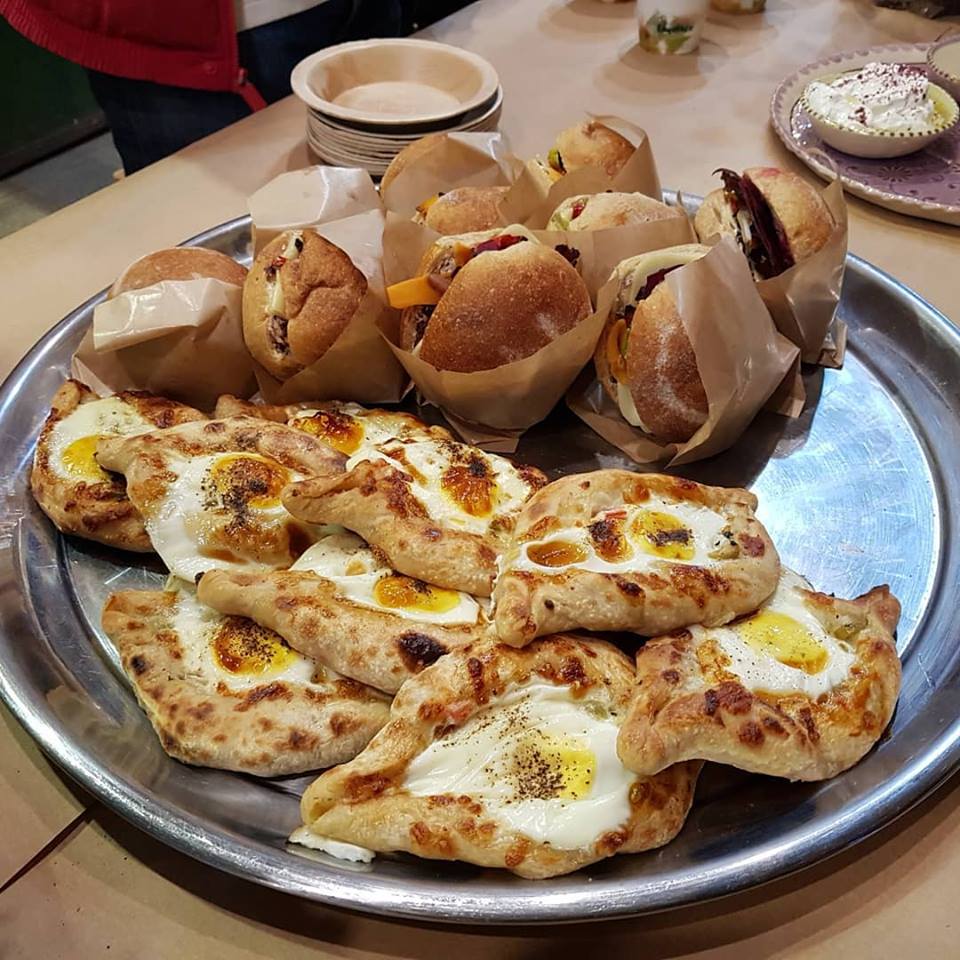 Enjoying a live music concert over lunch
In the colony, there is a common yard with outdoor tables where you can sit and eat your lunch. There is a vegan-vegetarian restaurant (Hatzvi Café), an Indian restaurant (Rajananda) and a variety of food carts that offer an assortment of dishes from meats to sushi, freshly baked bread, a fresh fruit and vegetable stand, and a small grocery store if you need a last minute purchase before the weekend.
The performances take place on Wednesday evenings and on Friday afternoons in the yard.
Facebook אורוות האמנים - פרדס חנה urvotpardes hana
Instagram URVOTPARDESHANA
For some additional shops and a map, you are welcome to read the full article on:
https://www.israel-best-trips.com/single-post/Pardes-Hanna-Karkur-A-New-Artists-Colony-for-Lazy-Afternoons
Photo Silvia G. Golan