On Wednesday March 21, Central Asia came to central Israel, with a spectacular Nowruz (New Year) celebration. The Embassy of Kazakhstan in Israel, together with the municipality of Rishon Lezion and the Association of immigrants from Kazakhstan in Israel, hosted a festive celebration which connected Israeli and Kazkhstani culture, and marked both the traditional Persian New Year, as well as the upcoming Jewish holiday of Passover.
Rishon Lezion Park was set up to look like a village from Kazakhstan, with elaborately decorated huts, tapestries, and adorned tables. Guests enjoyed refreshments, and boxes of chocolate with a Kazakhstani label.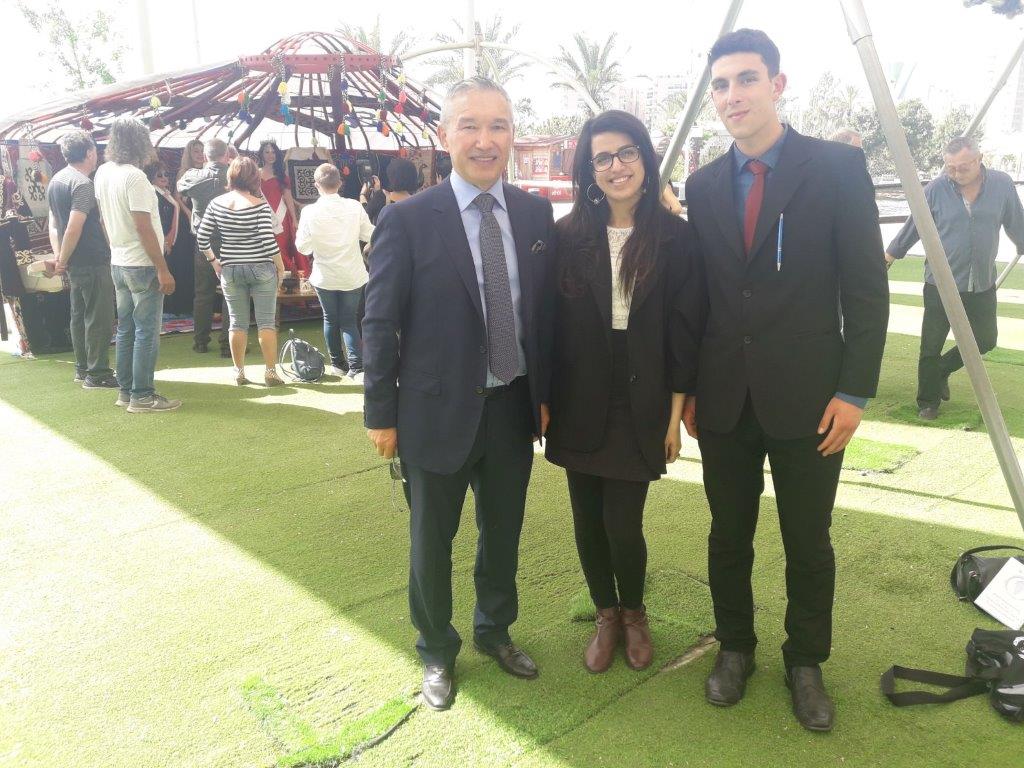 The Ambassador of Kazakhstan to Israel H.E. Mr. Doulat Kuanyshe welcomed the guests. He remarked on the similarities between the two holidays of Nowruz and Passover, with both being holidays of the spring, leading to cleaning homes, and of course tables filled with food and family celebrations.
Yossi Nahmani, the deputy mayor of Rishon Lezion spoke on behalf of the municipality. Mr. Nahmani greeted the guests in Russian, before reverting to English. He explained that fittingly, the park was on the site of a former school that had been used to teach Hebrew immigrants. Mr. Nahmani also remarked on the similarities between Passover and Nowruz, and emphasized the friendship between Israel and Kazakhstan. In closing, he invited everyone to attend future events in Rishon Lezion.
Sofa Landver, the Minister of Immigration and Integration and herself an immigrant from the former Soviet Union, spoke on behalf of the government of Israel, wishing the guests a joyous holiday--for both Passover and the Nowruz. Additional speakers addressed the audience in Russian, further highlighting the poly-lingual and multicultural component of Kazakhstan and the celebration.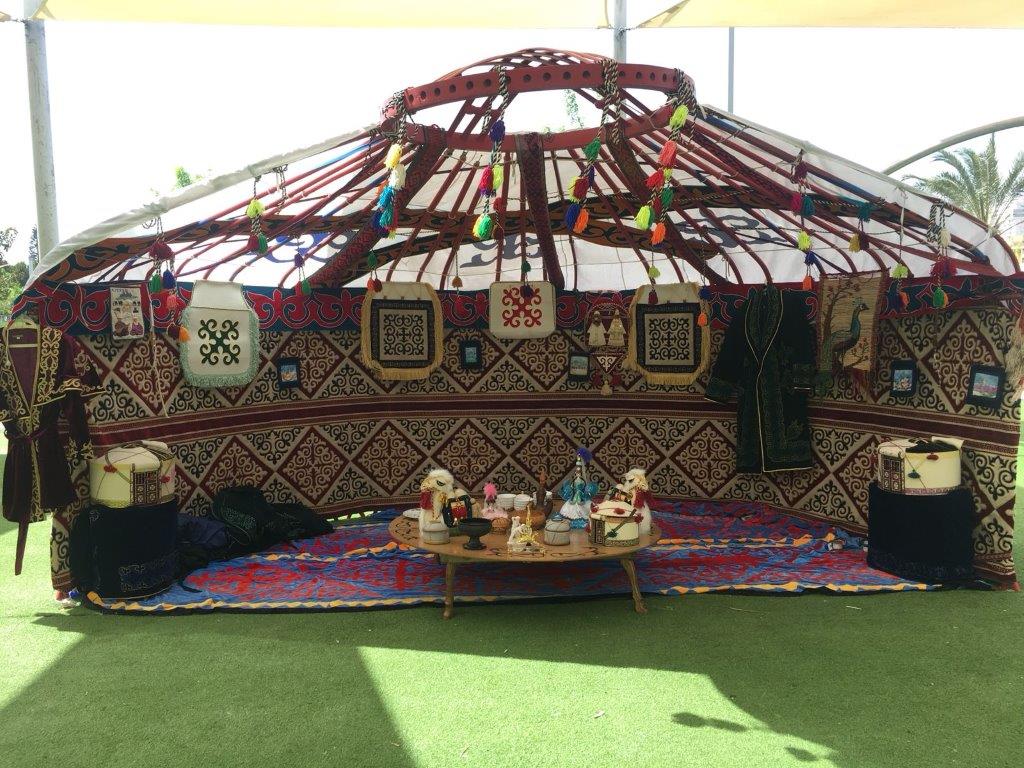 In closing, guests were reminded of how Nowruz is a holiday which brings people together--uniting Turkic people from Iran, Turkey, and all of Central Asia, led by Kazakhstan.
Following the speeches, four different singers performed in English, Hebrew, French, and Russian. The guests enjoyed a lavish buffet lunch with traditional Kazakhstani cuisine, along with some Israeli dishes.
Diplomacy.co.il wishes a Happy Nowruz and Passover to all those celebrating.
By Nicholas Levy / Photo credit: Lea Sarsour