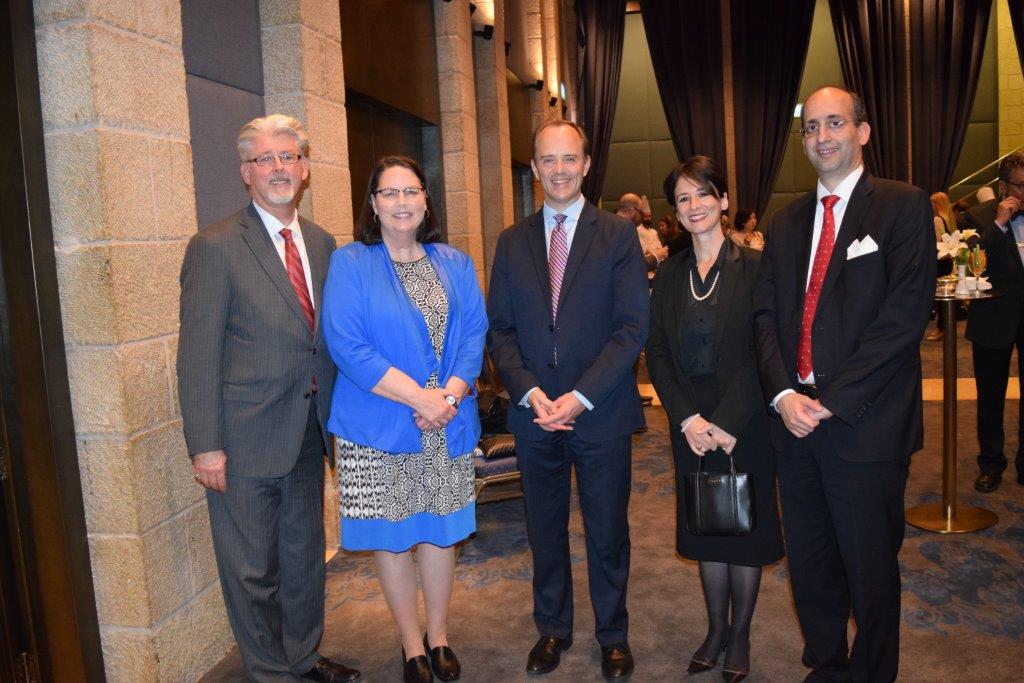 Nawruz -- saying goodbye to Winter and hello to Spring -- Is a Persian Holiday marking the New Year.
On Wednesday evening March 21 the Baha'i community in Israel held its annual Nawruz celebration in the heart of Jerusalem. The Baha'i faith, with its emphasis on unity and equality among people, has millions of followers worldwide, with its global center in Israel. However, its origins are in present-day Iran, and thus Nawruz, the Persian New Year, is celebrated by the Baha'i community as well.
The Baha'i World Centre in Israel includes the shrines of Baha'ullah and the Bab in Acre and Haifa respectively, the renowned Baha'i gardens, and other sites including a new Pilgrim Reception area. The center receives a million visitors a year, including Baha'i religious pilgrims, as well as international tourists.
As is its tradition, the Baha'i community in Israel held a festive celebration to commemorate the Persian New Year, or Nawruz. Painstaking efforts were undertaken to recreate a miniature version of the Baha'i gardens in the David Citadel hotel, bringing a taste of the Baha'i shrines to Jerusalem. The Baha'i leaders stood at the entrance greeting guests warmly. Coming from all over the world, they wore the traditional attire of their respective countries of origin. Live music further added to the relaxing ambience of the evening.
Ms. Sarah Vader, Deputy Secretary of the Bahai International Community Secretariat, opened the evening and welcomed the distinguished guests. Mrs. Vader read greetings from President Rivlin and Prime Minister Netanyahu on behalf of the government and people of Israel. Ms. Tahereh Pourshafie from Australia, then sang a beautiful prayer in Farsi.
The Secretary General of the Baha'i International community, Mr. Joshua Lincoln, talked about the significance of Naw-Rúz. He mentioned that "To the Baha'i, Naw-Rúz is not just the arrival of spring. The renewal in the world of nature is in fact a symbol of spiritual renewal, and an occasion for the individual to explore how to contribute to the material and spiritual welfare of others. Therefore it is an opportunity to reinvigorate the powers of the spirit and to re-examine matters of the heart and conscience." He then spoke about the various events that the Baha'i International Community organized, including:
- The Bicentenary of the Birth of Bahá'u'lláh in October 2017 – and the way it was celebrated and marked around the world including through the arts;
- The upcoming International Bahá'í Convention;
- The 150th anniversary of the arrival of Bahá'u'lláh in the Holy Land
Followed Mr. Lincoln's speech, Ms. Vader introduced a group of colorful artists from the Pacific Island on stage. The guests enjoyed the performers, live music, and a lavish buffet, as they celebrated Nawruz with the Baha'i community.
Diplomacy.co.il wish the global Baha"i community Happy Baha"i New Year
Photos By Silvia G. Golan