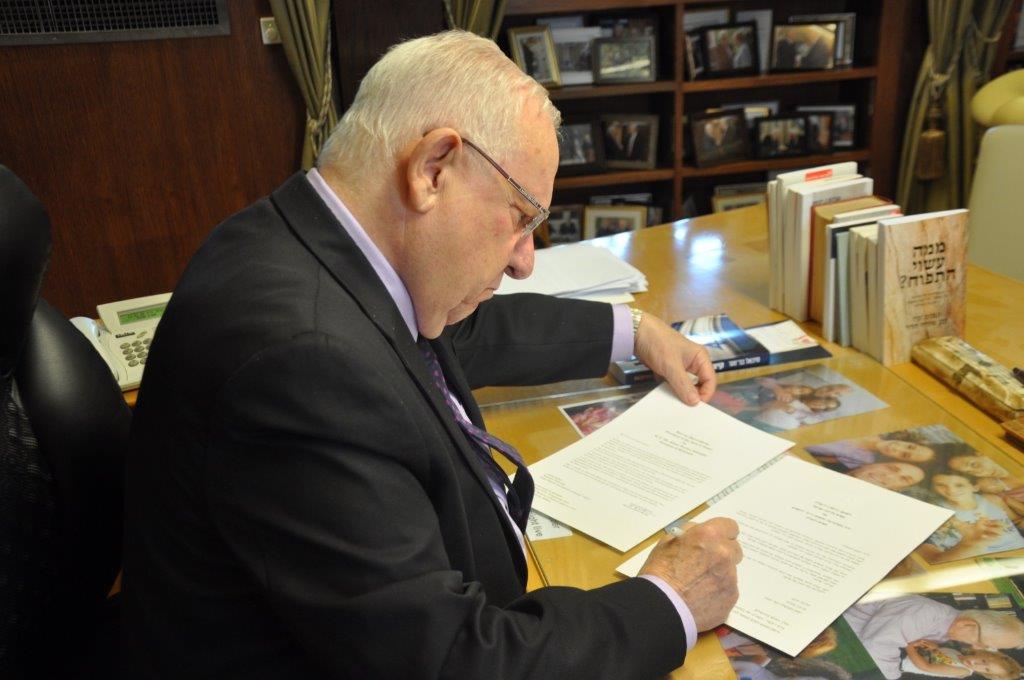 President Reuven (Ruvi) Rivlin today, 16 October / 7 Cheshvan, signed the letter of credence of Israel's next Ambassador to Romania, David Saranga.
Over the last four years, Saranga has been the president's Foreign Policy Advisor and he will conclude his term and take up the position of Ambassador towards the beginning of 2019.
The President thanked David for his dedicated and professional service over the years and said: "Saranga is an asset to the Foreign Service of the State of Israel and to the complex diplomacy that we deal with every day." Director-General of the President's Residence Harel Tubi thanked Saranga for his years of service at the President's Residence and said that he "appreciates his contribution to the work of the president in the international arena, and is sure that he will have great success in his next role dealing with the challenges Israel faces."
Photos credited to the President's Spokesperson