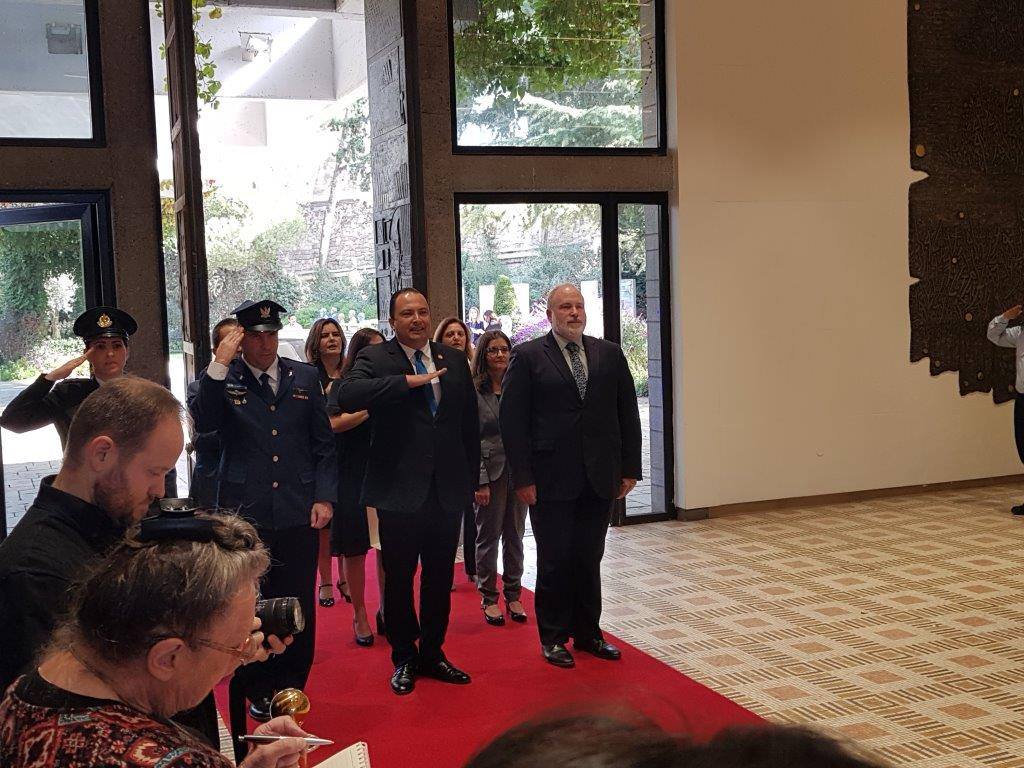 JERUSALEM, Israel – Earlier this year, the Latin American country of Guatemala became the second nation after the United States to move its embassy from Tel Aviv to Jerusalem. CBN News was on hand to see Guatemala's new ambassador present his credentials to Israel's president.
The ceremony began with pomp and circumstance and Guatemala's national anthem.
Then Ambassador Mario Bucaro presented his diplomatic credentials to Israeli President Reuven Rivlin.
Rivlin noted the long friendship between Guatemala and Israel.
"As we all know, Guatemala is one of the oldest friends of Israel. I still remember when I was 10 years old that in 1947, Guatemala initiated 13 Latin America states to recognize Israel," Reuven recalled. "Now as you have said, we have the embassy of Guatemala here in Jerusalem."
"We're friends forever, I would say. Since the founding of the State of Israel, Guatemala has been a friend. But you also have been a friend always," Bucaro said. "My mission and the orders that I have received from the president is that we can strengthen even more our relationship."
The ceremony ended when President Rivlin invited Ambassador Bucaro to sign the president's guest book.
Later, the new ambassador and his wife were guests of honor at a reception hosted by Mike Evans and the Friends of Zion Museum. Israeli Deputy Foreign Minister Tzipi Hotovely came to greet Ambassador Bucaro along with ambassadors from most of Central America.
"I feel blessed with a great responsibility, but I'm very happy. It's an amazing time in Israel," Bucaro said. "It's such a privilege because since I was a child, my mom used to sing me a song that one day I would be in Jerusalem and today I am here and I am able to honor that."
"We have the vast majority of the ambassadors from Central America here," Evans said. "And what are we talking about? We're talking about God blessing their countries and blessing them. It's an amazing thing. It's part of the prophecy."
Before his posting as Guatemala's ambassador, Bucaro served as CBN's regional director for Latin America.
"I just want to thank all the audience of CBN and especially the donors of CBN because for almost 10 years I have been part of this family. I continue to be a part of this family of CBN. Thanks, Gordon Robertson and Pat Robertson for their vision and their example, and I'm here also to be able to tell the world the love that I have for Christ, based on their example too and the best is yet to come," he said.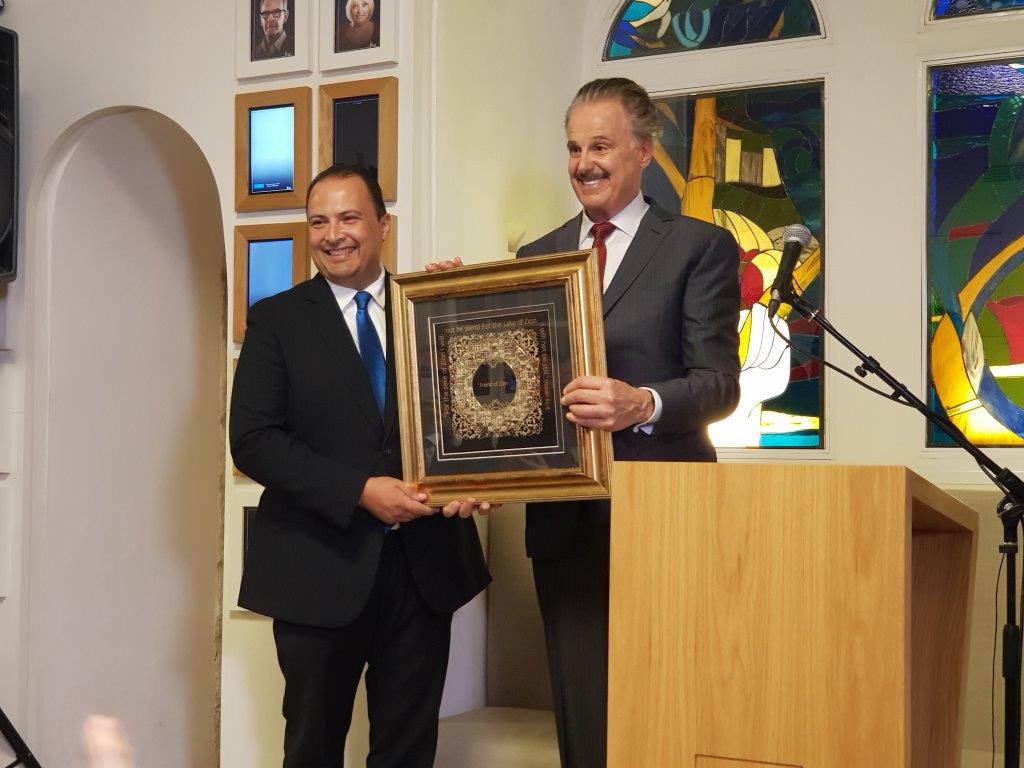 Dr. Mike Evans Presents Guatemalan Ambassador Mario Bucaro with 'Friend of Zion' award, Photo, Silvia Golan
"He's not only an ambassador, but he's also a believer, and a strong, solid believer, an intercessor," Evans responded. "So he's our brother in the Lord and evangelicals are the ones who made it happen in Guatemala as they did in America."
And what did Bucaro write in President Rivlin's guestbook?
"Hineni. Here I am. I'm here in Jerusalem. I'm here to serve and to serve Guatemala and to serve Israel."
To read the full article:
https://www1.cbn.com/cbnnews/israel/2018/october/new-guatemalan-ambassador-bucaro-celebrates-jerusalem-move-here-to-serve
Photos by Silvia Golan