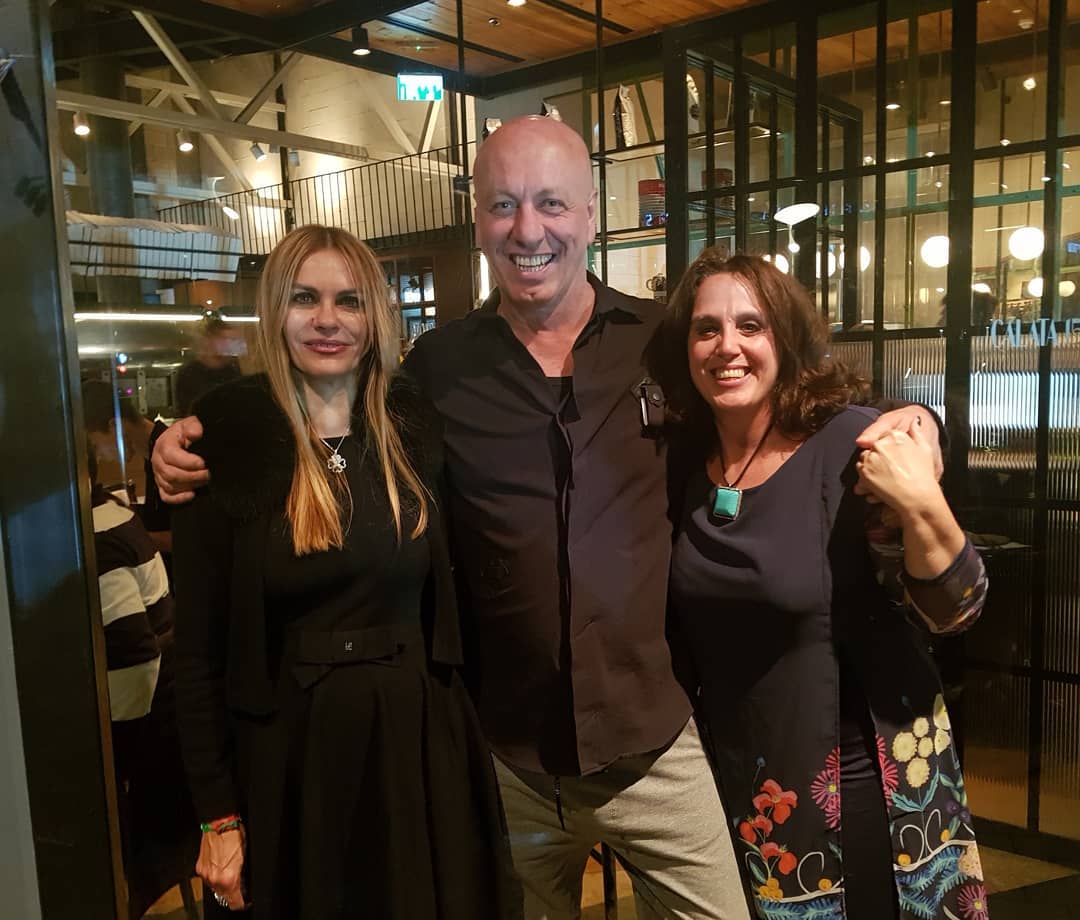 The Israeli chapter of the Italian Academy of Cuisine (Accademia Italiana della Cucina) held its monthly dinner at the newest Italian restaurant CALATA 15 located in Hertzlia Pituach during a pleasant evening well organized by Academy Delegate Dr. Cinzia Klein, Vice Delegate Ms. Sabrina Fadlun and Ms. Nessia Laniado.
Calata 15, new place in town, serves authentic creative dishes, realized by Italian chef Stefano Andreoni. The owner, Andrea Magi arrived a while ago from Pesaro, a city in the region of Marche, overlooking the Adriatic Sea.
All tables were decorated with the academy flags. While looking around; I saw a wide space and beautiful restaurant, warm and inviting
The evening began with a warm welcome by Delegate Cinzia Klein.
The dinner menu featured four courses, in the traditional Italian way, beginning with antipasti consisting of Vitello Tonnato, Melanzane alla Parmigiana and two versions of Pizzette-Marinara and Margherita and some focaccia slices
Starters were soon followed by two pasta dishes served as primi: Ravioli in a white sauce with sea bass and samphire and Gnocchi Sorrento style with mozzarella, tomatoes and basil.
Side dishes: Mixed salad, roasted potatoes, Swiss chard and seasonal vegetables
Main courses were two kinds: braised beef and grilled drum fish with broccoli, olives and pine nuts.
There were also two desserts: Profiteroles and selection of pastries served with sabayon
The red and white wines accompanying the meal were both from Toscana:
Rosso Toscano "Le Maestrelle", Santa Cristina - IGT Toscana and Villa Antinori Bianco Toscana, Antinori - IGT Toscana
Between courses, we had the chance of hearing a short and interesting lecture on the fork and its use from the beginning.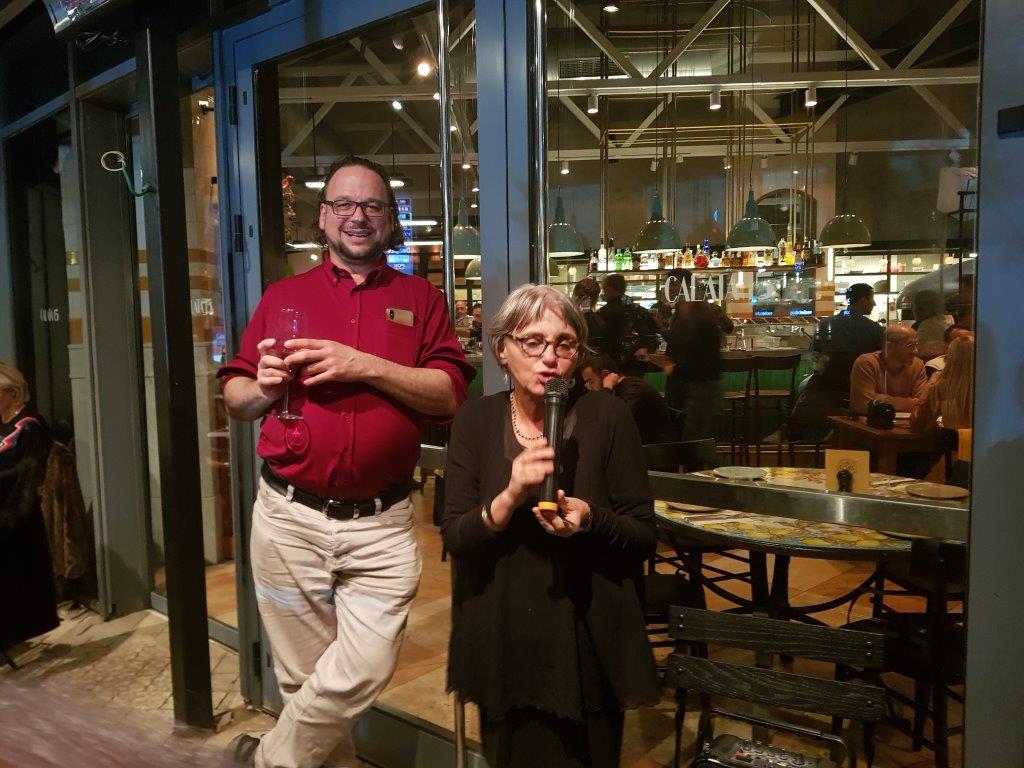 The lecture was given by Nessia Laniado and translated by Professor Ghi'lad Zuckerman, Chair of Linguistics and Endangered Languages at the University of Adelaide, Australia.
At the end, Chef Andreoni was given a book presented by Mrs. Klein with applause of all participants for his efforts.
Attending the dinner was a large delegation from the Embassy of Italy in Israel, H.E. Mr. Gianluigi Benedetti, Ambassador of Italy to Israel and wife, Mrs. Sabina d'Antonio, an Honorary Academic, Mr. Gianmarco Macchia, First Counsellor and Deputy Head of Mission, Mr. Francesco Meucci, Head of Office, Economic and Commercial Affairs, Colonel Guido Cerioni, Defense Attaché and Colonel Davide Salerno, Mr. Fabio Ruggirello, Director of the Italian Cultural Institute in Tel Aviv, Ms. Giulia Calabrese, First Secretary and Mr. Emanuel Oldani, the newly appointed Consul.
A large number of Members of the Italian Academy of Cuisine were also present as well as Professor Zvika Ram, Director of Neurosurgery Division at Ichilov Tel Aviv Souraski Medical Center and other dignitaries from both the corporate and medical fields.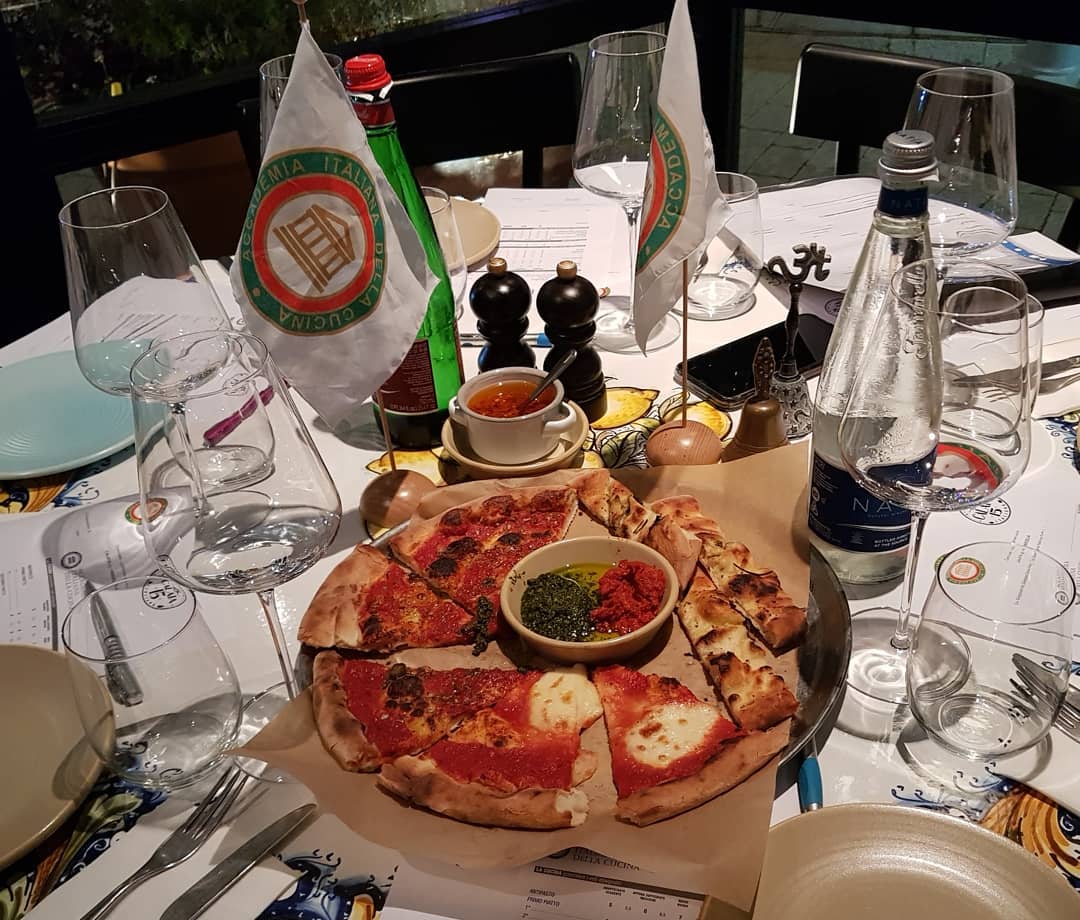 This lovely night left us the true taste of Italy.
Photos by Silvia Golan
More pics at Facebook Israel Diplo https://www.facebook.com/diplomacy.israel