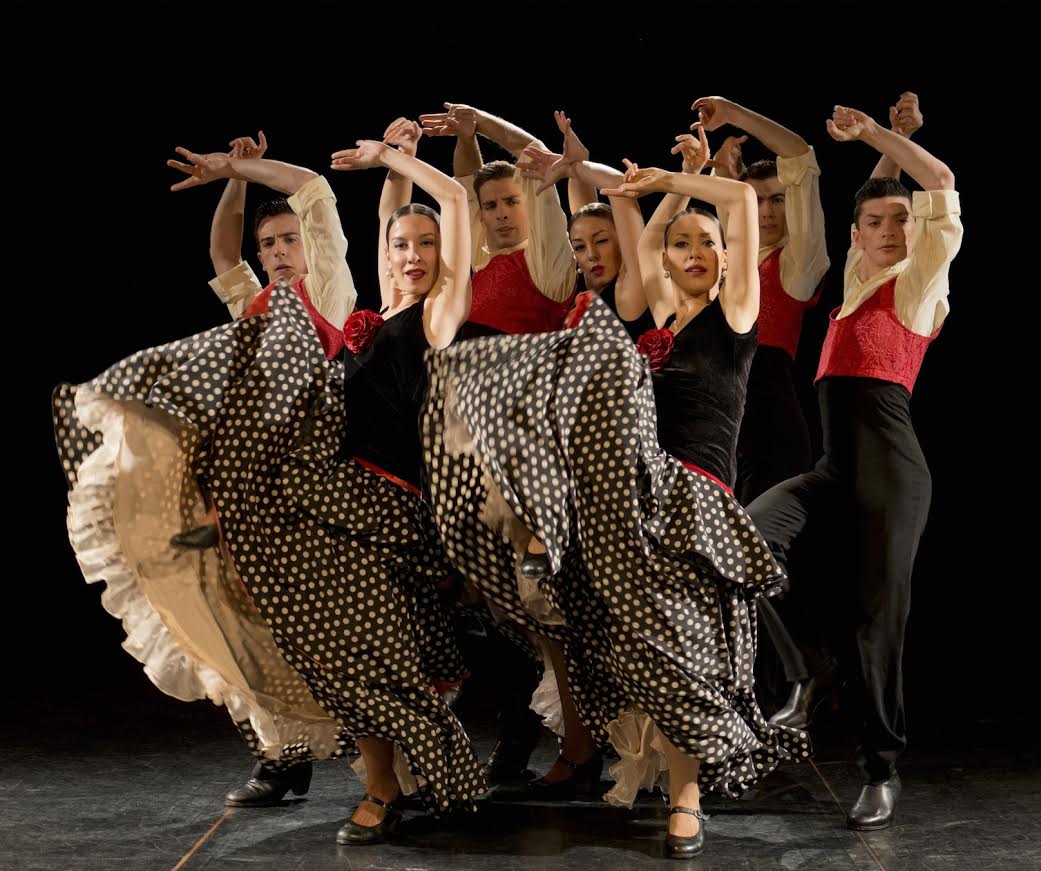 Spanish Dance Troupe Delights Israeli Audiences
The visiting Larreal Dance Troupe from Madrid performed its program Estampas de Espana (Portraits of Spain) before an enthusiastic crowd at the Herzliya Center for the Performing Arts last night. The Larreal troupe of the Mariemma Royal Professional Conservatory of Dance, who arrived in Israel this month to participate in the annual international Karmiel Dance Festival, are also giving a series of performances in Israel's major cities.
The show depicts the character of the country through its legacy of dance spanning the centuries. Among the traditions represented are baroque, Spanish classical, the folk dance genre known as "jota" -- and, of course, flamenco. Naturally, there is liberal use of the unique staccato rhythms of castanets, by both men and women dancers.
The opening number featured impressive choreography to the Iberia suite by Albeniz; also on the program was a creative interpretation to the familiar strains of the music of venerable composer Domenico Scarlatti.
The audience insisted on an encore of the particularly colorful and rousing finale.
Larreal will perform Estampas de Espana two more times this weekend: on Saturday night, 23.7, at the Jerusalem Theater in the capital, and on Sunday night in Haifa. Tickets may be purchased at
http://bimotglobal.co.il/en/portfolio/larreal-estampas-de-espana/