On Monday evening, the Bulgarian Embassy in Tel Aviv celebrated its National Liberation Day. Diplomats, leading business and community leaders, and Bulgarian emigrants were hosted by Bulgarian Ambassador Dimitar Mihaylov and Nora Mihaylov at a festive event at the Dan Hotel to mark Bulgarian independence, Bulgarian-Israeli ties, and Bulgaria's Jewish heritage.
Honorary Consul Moni Barr opened the evening, welcoming the guests, and remarking on his own Bulgarian heritage and his experiences growing up in a Bulgarian home in Israel.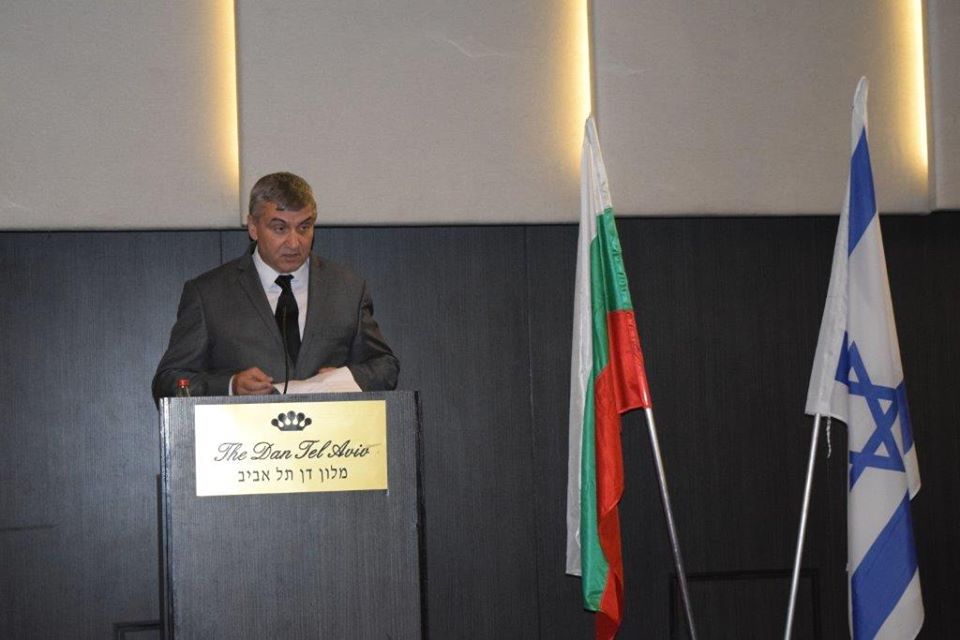 Following Mr. Bar, Ambassador Mihaylov addressed the guests. Speaking in fluent Hebrew, in a speech that he had written himself, citing biblical references and Israeli poet Hayyim Nahman Bialik, the Ambassador's speech was a testament to the strength of the Bulgarian-Israeli friendship. Mr. Mihaylov focused his remarks on the warm diplomatic and economic ties between the two nations, and cooperation in counterterrorism, while calling to strengthen these partnerships in the future.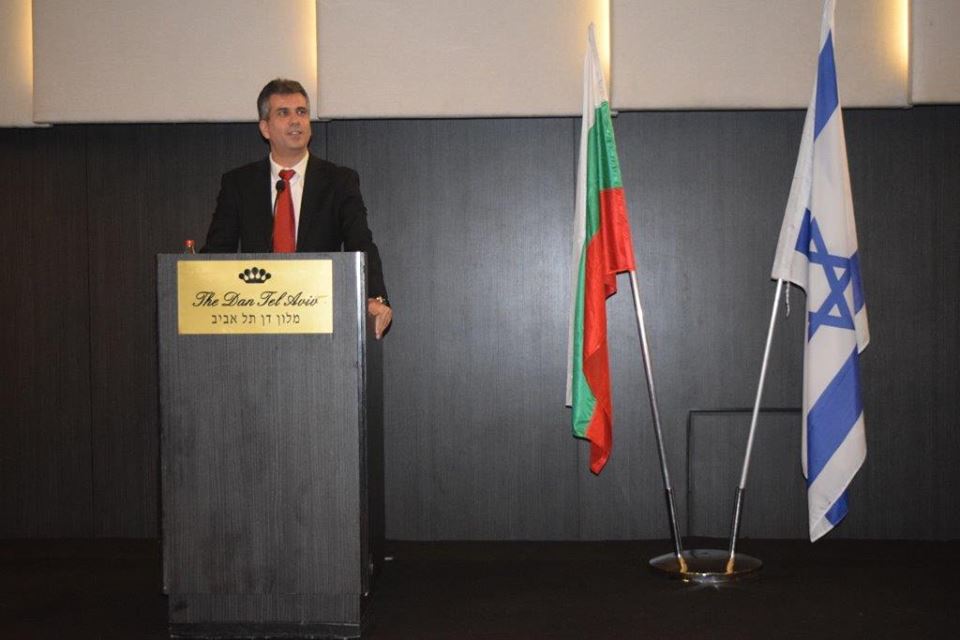 Israeli Minister of Economy Mr. Eli Cohen spoke next, highlighting the various economic metrics by which Israel and Bulgaria were tied, in particular tourism and agriculture. He mentioned recent diplomatic visits by Israeli President Reuvein Rivlin to Bulgaria, and Bulgarian former president Plevneliev, as further indications of the strength of bilateral relations between the countries. Mr. Cohen also mentioned the need to work together to combat anti-Semitism in the world, and ended his remarks with a wish for success for the two nations.
Israeli Knesset Member Eitan Broshi followed Minister Cohen. Broshi, who heads the Bulgaria-Israel friendship group in the Knesset, mentioned that his wife and children were of Bulgarian heritage and that he too had visited Bulgaria in the last year. Mr. Broshi reiterated the significance of the saving of Bulgaria's Jewish community during the Holocaust, and the immigration of almost all of Bulgaria's 50,000 member community following World War II.
All of the speakers called for increased cooperation between the countries going forward. Following the speeches, the anthems of Bulgaria and Israel were played, and guests were then free to continue enjoying the buffet and converse freely. Guests included Rodica Radian-Gordon, Deputy Director General of European Affairs, Nitza Raz-Silbiger, Director of the Israel Protocol Department, Israeli Ambassador (emeritus) Shlomo Morgan, Shelly Hoshen, President and founder of Yad B'Yad (a non-profit which helps underprivileged youth), Iskra Dekalo from Bulgarian National Radio, Barbara Paz, who assists Israelis with Bulgarian citizenship requests, and Naftali Halevi, who provides legal and insurance services for diplomats, Israeli-Bulgarians, and visitors to Bulgaria.
Happy Bulgarian National Day from www diplomacy co il Staff !!!!!