Dear Friend of Rambam,
Today as I write this, it is January, 1 2018. I want to wish you a year of good health, fulfillment, and personal and professional accomplishments.
This day has special importance for us—it marks 80 years since the founding of Rambam Health Care Campus, the largest hospital in Northern Israel and a preeminent medical institution in our nation and the world.
In 1938, the British Mandatory Government inaugurated a new municipal hospital in Haifa as a regional medical center focusing on trauma and general healthcare. Eight decades later, this same hospital, bearing the name of the revered Rabbi Moses Ben Maimon (the Maimonides)—a name given to it by Israel's first Prime Minister, David Ben Gurion—has been transformed into a world class medical institution.
Over the next 12 months we will be recognizing 80 years of intensive efforts and outstanding accomplishments. Within the beautiful walls of this campus, generations of superb medical professionals, educators of the next generation, and leading clinical researchers have flourished. All of this was made possible by our excellent and dedicated staff, and the generous support of our many friends around the world—including you.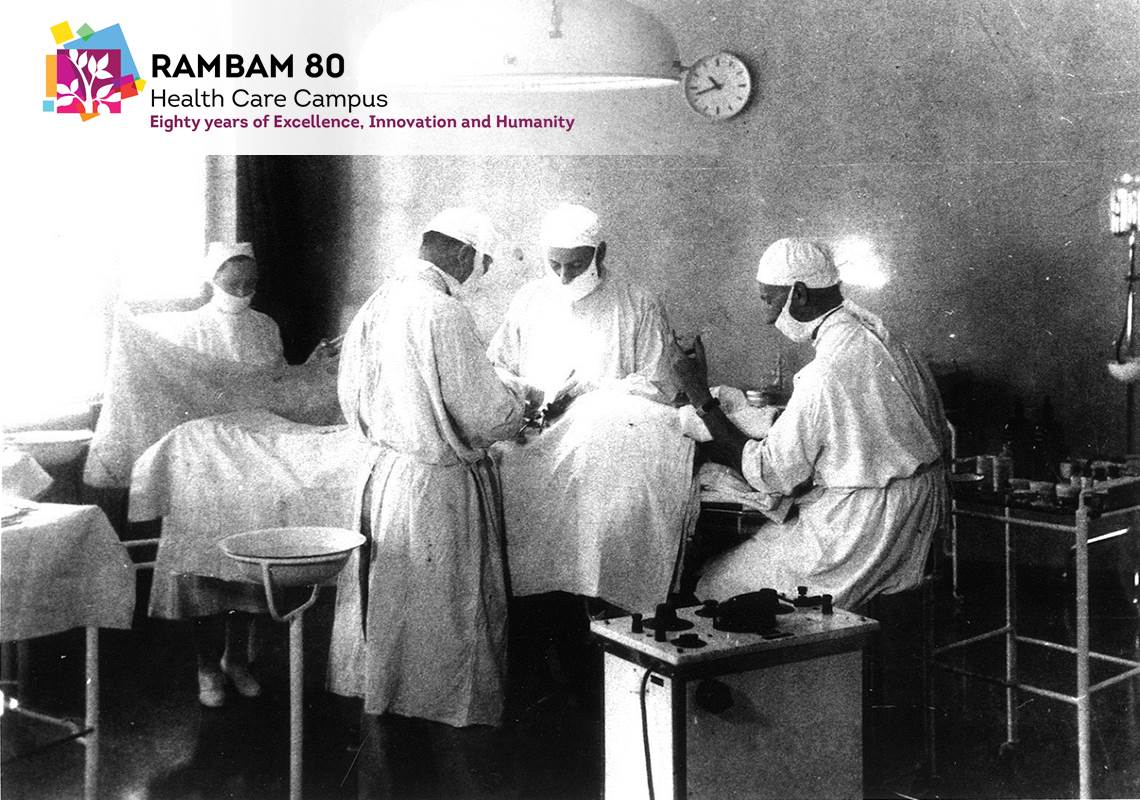 The Rambam, for whom our hospital is named, paved the path for us when he declared that a physician must care for the body and soul as one. We view our work as a mission not only to fulfill the Rambam's charge, but to act as a bridge between peoples, cultures, and nations. Our vision places the individual at the center, both with regard to each patient and each staff member.
Eighty years of excellent, uncompromising medical achievements; eighty years of medical successes affecting the lives of so many; eight decades of Israeli medical care at the pinnacle of its glory—we stand before generations of devoted Rambam workers, expressing our thanks to each and every one.
Rambam Health Care Campus, like every other health care provider, faces many challenges, including providing the highest quality medical care to each of our patients, fulfilling the needs of our dedicated and talented staff, developing the resources essential to a major health care institution, and providing our patients with the most technologically advanced treatment and care. Rambam's leadership has made, and will continue to make, every effort to meet these challenges while adhering to our values of excellence, innovation, and humanity—values that have accompanied us for the past eight decades. We will also maintain Rambam's momentum in all spheres, raising our medical campus to the highest standards of medical care and hospitalization, bringing life-saving clinical research and medical innovations to the world, and developing our rich human talent. We will accomplish all this and more—with you by our side.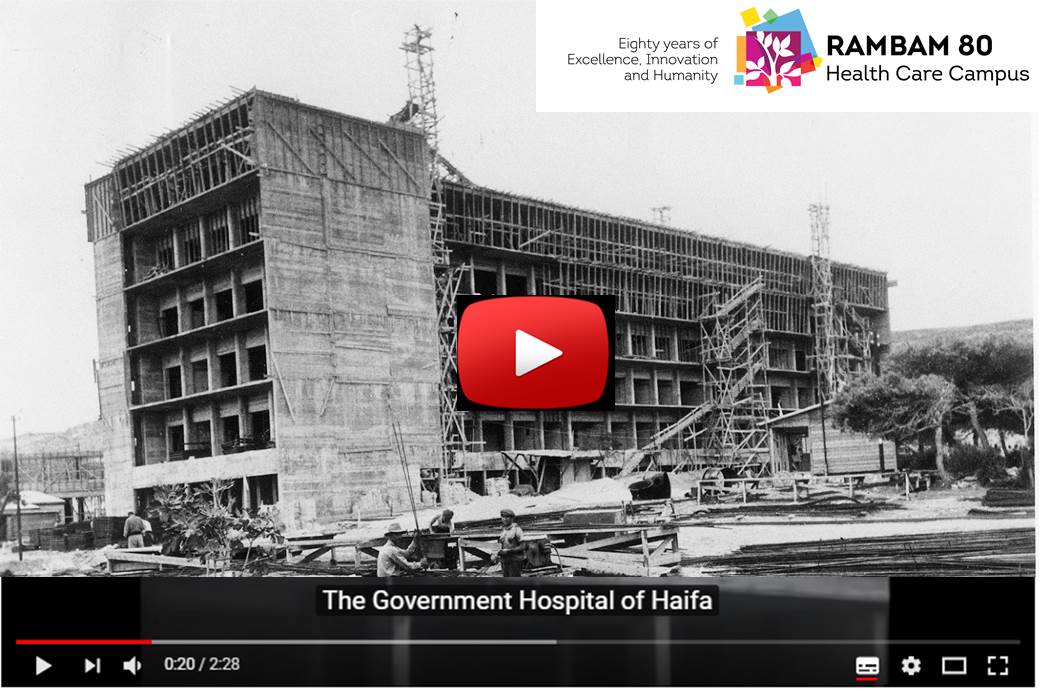 Mazal Tov to Rambam!
Rafi Beyar, M.D., D.Sc., M.P.H.
Director, Rambam Health Care Campus
1