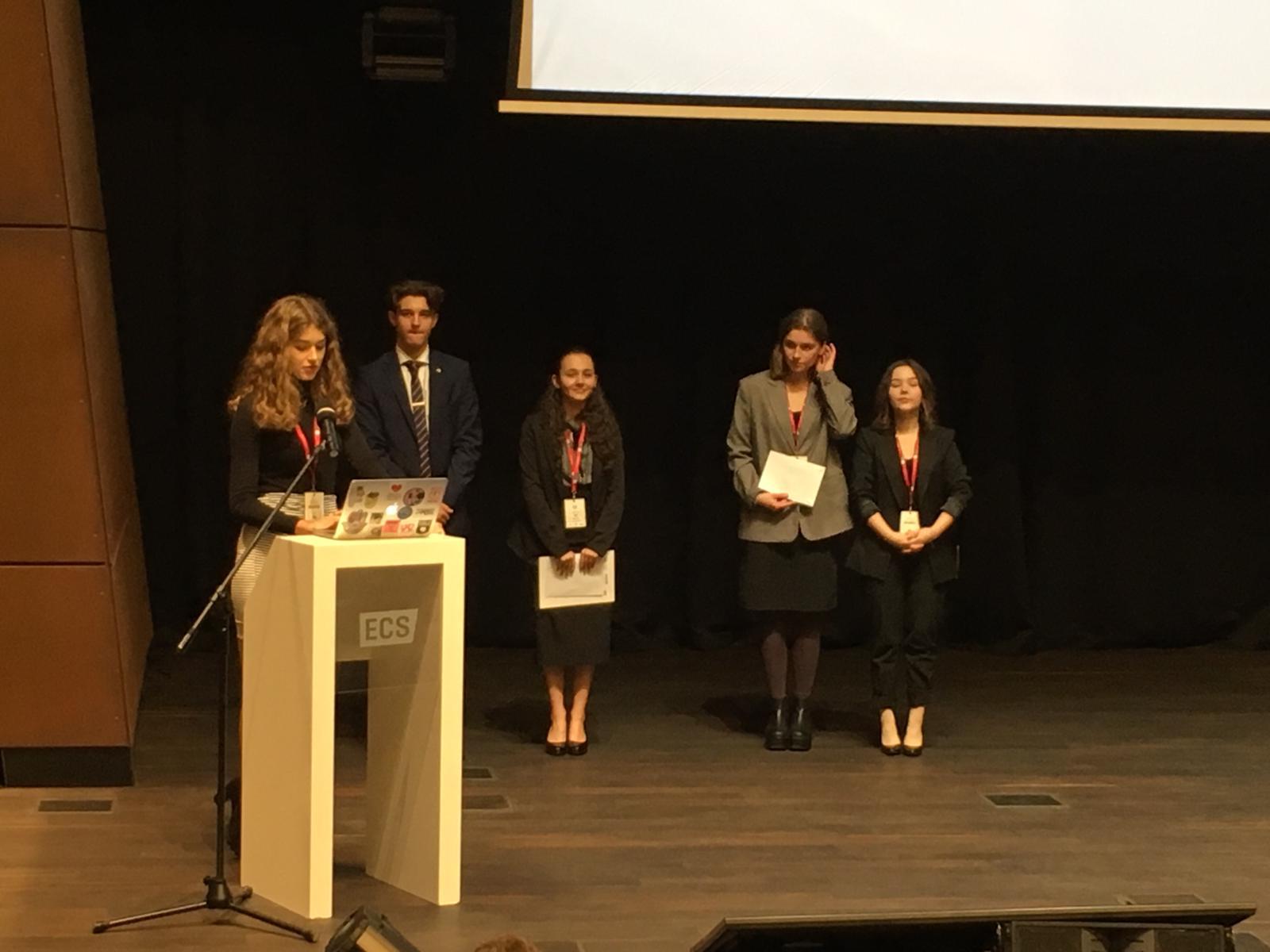 Earlier this month, a joint delegation of 21 11th grade students from the Amal Lady Davis Tel Aviv and Taibe multi-disciplinary schools participated in the Model UN Conference, which was held at the European Solidarity Centre in Gdansk.
During the 2017-2018 school year, the students participated in the UN Model program, where they learned about the composition and structure of the United Nations, the work of the organization, the various committees and the subjects discussed, as well as the official rules for formal discourse.
As part of the program, the students simulated the work of the UN committees, representing the position of various countries, and found suitable allies, considering the political map in the global arena and the interests they wanted to promote. The students were also hosted by the Foreign Ministry in Jerusalem, where a joint simulation was held.
Recognizing the students' interest and enthusiasm, the decisions was made to send a delegation to the Model UN Conference in Gdansk. In preparation for the conference, the students were assigned to committees in which various topics were discussed. The issues discussed included:
The siege in the Gaza Strip

Coping with global suicides
Crypto-currency

Mass murder in the Philippines
The students showed great interest, researching the assigned countries and topics in advance, and formulating the positions that they would represent and debate in the committee.
Yuval Alon, a student at the Lady Davis School in Tel Aviv, received a certificate of appreciation for her active participation in the committee's deliberations as a first-time participant in a conference of this kind.
In addition to attending the conference, the students visited the World War II Museum and the Museum of the Lech Walesa Solidarity Center and conducted a guided tour of Gdansk.