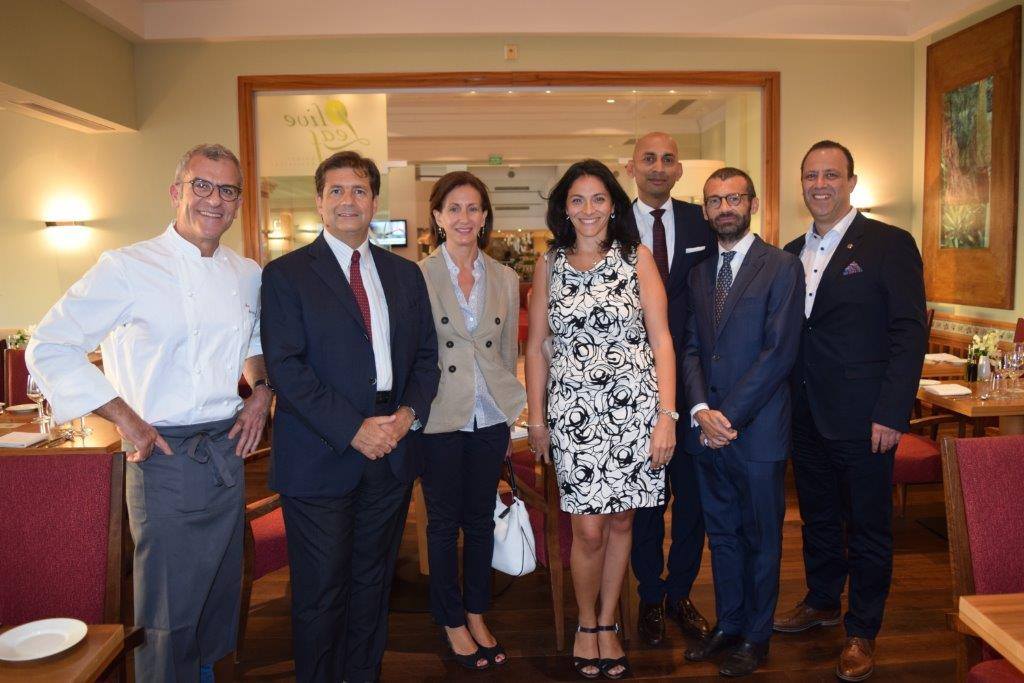 Italian Festival Underway at the Sheraton Tel Aviv
The Sheraton Tel Aviv, in partnership with the Embassy of Italy, the Italian Trade Agency and the Italian Cultural Institute, is celebrating Italian cuisine this month. Highlights of the festival include special dinners prepared by Italian celebrity Chef Max Mariola, evening cocktail hours, cooking classes and a food market.
The festival was launched on June 6, in the presence of H.E. Mr. Francesco Maria Talo', Italy's ambassador in Israel. At a cocktail reception featuring such Italian classics as the Bellini, the Rossini and the Aperol spritz, Ambassador Talo' and Sheraton general manager Franco Vella welcomed members of the Italian diplomatic corps in Israel and journalists to the opening of the festival, which will run through June 30.
The festival's inaugural dinner at Sheraton Tel Aviv's signature restaurant, Olive Leaf, was a special four-course meal prepared by Chef Mariola, who will be cooking for the general public through June 9. His authentic Italian dishes will remain on the menu of the kosher restaurant through the end of the month.
Chef Mariola, a native of Rome, is the face of Italian cooking channel Gambero Rosso and hosts a popular cooking show on SKY TV. This is his first visit to Israel.
As part of the festival, Chef Mariola will teach a cooking class at the Sheraton on June 7. Another class at the hotel, also open to the general public, will be taught by Chef Michele Bozzetto of Olive Leaf on June 20.
In addition, the Sheraton Tel Aviv lobby will be the venue of an Italian food market from June 13-16. Imported kosher Italian foods -- pasta, olive oil, cheese, gelato and more -- as well as wine, will be on sale from 17:30.
Moreover, the Olive Leaf Terrace, overlooking the Mediterranean, will be open Sunday through Thursday throughout June, 17:00 – 22:30, for an evening apéritivo, featuring an Aperol and Campari bar and accompanied by small Italian bites.
Reservations for the Italian dinners at the Olive Leaf may be made at 03-5219300. Tickets for the cooking classes (NIS 150) may be ordered via phone at 03-5211122.
Photos by Silvia Golan