Bucolic Moshav Olesh in the northern Sharon is home to the family-owned A House in Olesh, a kosher Italian dairy restaurant, is now also a venue for private functions, which continues to operate as a restaurant on evenings when no event is booked.
The atmosphere of A House in Olesh is pastoral. The interior recalls a Tuscan home, decorated with European antiques; the exterior is surrounded by fruit trees and can accommodate up to 250 guests, for Bar Mitzvah, wedding and engagements parties, as well as celebrations of birthdays, anniversaries and other special occasions.
Chef Haim Hoshmand, a graduate of Cordon Bleu and owner of a restaurant in Barcelona, presides over a dairy menu of sumptuous appetizers, cured and smoked fish, bountiful salads, fresh fish dishes, homemade pastas in rich sauces, and delicious desserts. There are also vegetarian, vegan, sugar-free and gluten-free options.
Catering stations at parties feature:
Fine imported and domestic cheeses -- Camembert, Roquefort, St. Maure, smoked Bulgarian, cream cheeses, Parmesan, jams and marmalades, and fresh loaves of country bread
From the Sea -- Salmon gravlax, various kinds of herring, sardines, anchovies, brine-cured tilapia, yogurt and sour cream dips, radish and dill salad, olive tapenade, tomato spread
Fresh fish prepared in a variety of styles -- Fillet of salmon seasoned with dill, fillet of St. Peter's fish encrusted in walnuts, and more
A variety of pastas in assorted sauces -- fresh ravioli stuffed with a choice of fillings, in cream or tomato sauce; gnocchi and roasted chestnuts in a Parmesan cream sauce; seared gnocchi with sun-dried tomatoes, Kalamata olives, red onion and basil; and more.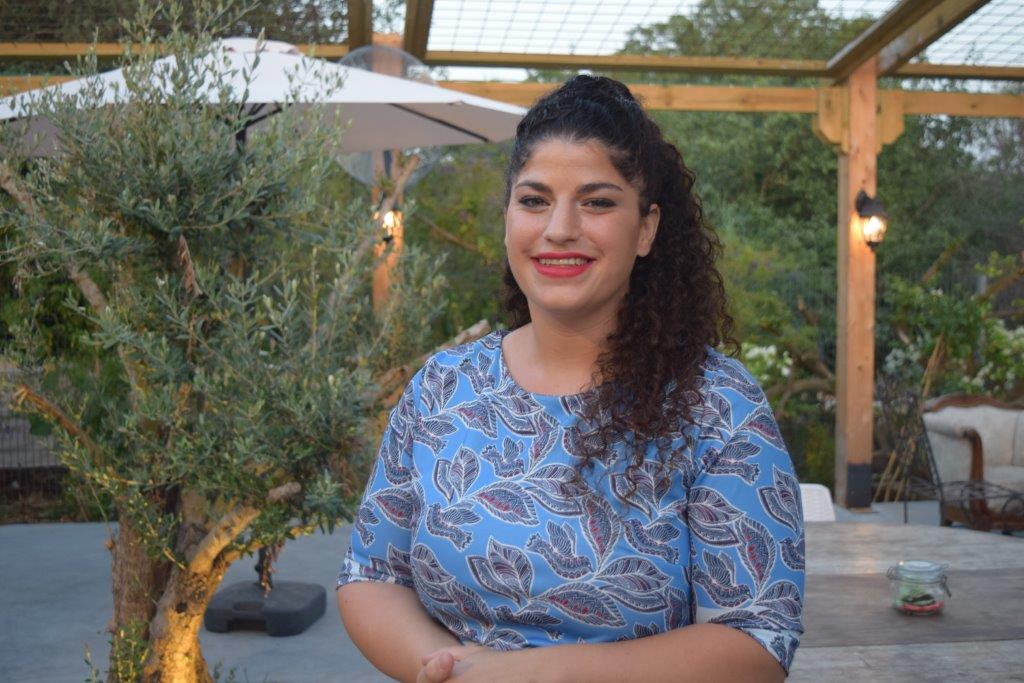 A House in Olesh, Habayit Street, Moshav Olesh. Tel. 09-7932822
Kosher under rabbinic supervision
Hours: Monday-Thursday, 18.00-23.00. Reservations requested.
Photos Silvia G. Golan