Politics
Details

Written by

European Union
Reports have appeared in recent days in the Israeli media suggesting that the European Union took a decision earlier this month not to list Hezbollah as a terrorist organisation.
These reports are not founded on fact. No such decision has been taken. Discussions are continuing between the EU Member States on the issue of listing Hezbollah. Any decision requires the unanimous support of all EU Member States.
Details

Written by

Prime Minister's Media Adviser
Following are excerpts from Prime Minister Benjamin Netanyahu's remarks today (Wednesday, 12 June 2013), at the inter-governmental consultations in Poland:

"I want peace. To achieve peace, we must negotiate peace. We want to see this American effort succeed. Israel is ready for the resumption of direct negotiations for peace without pre-conditions. I think it is time to stop squabbling over preconditions. I think it's time to stop negotiating about the negotiations. I think we have to start peace talks immediately. My goal is to see a historic compromise that ends the conflict between Israelis and Palestinians once and for all. This will entail a demilitarized Palestinian state that recognizes the Jewish state, with iron clad security arrangements for Israel – recognition, security, demilitarization. I believe that these are the elements for peace. I don't pose them as preconditions for negotiations. I look forward to enter those negotiations without preconditions without delay. I am ready for such a peace. I hope the Palestinians are ready too.
Details

Written by

Office of the President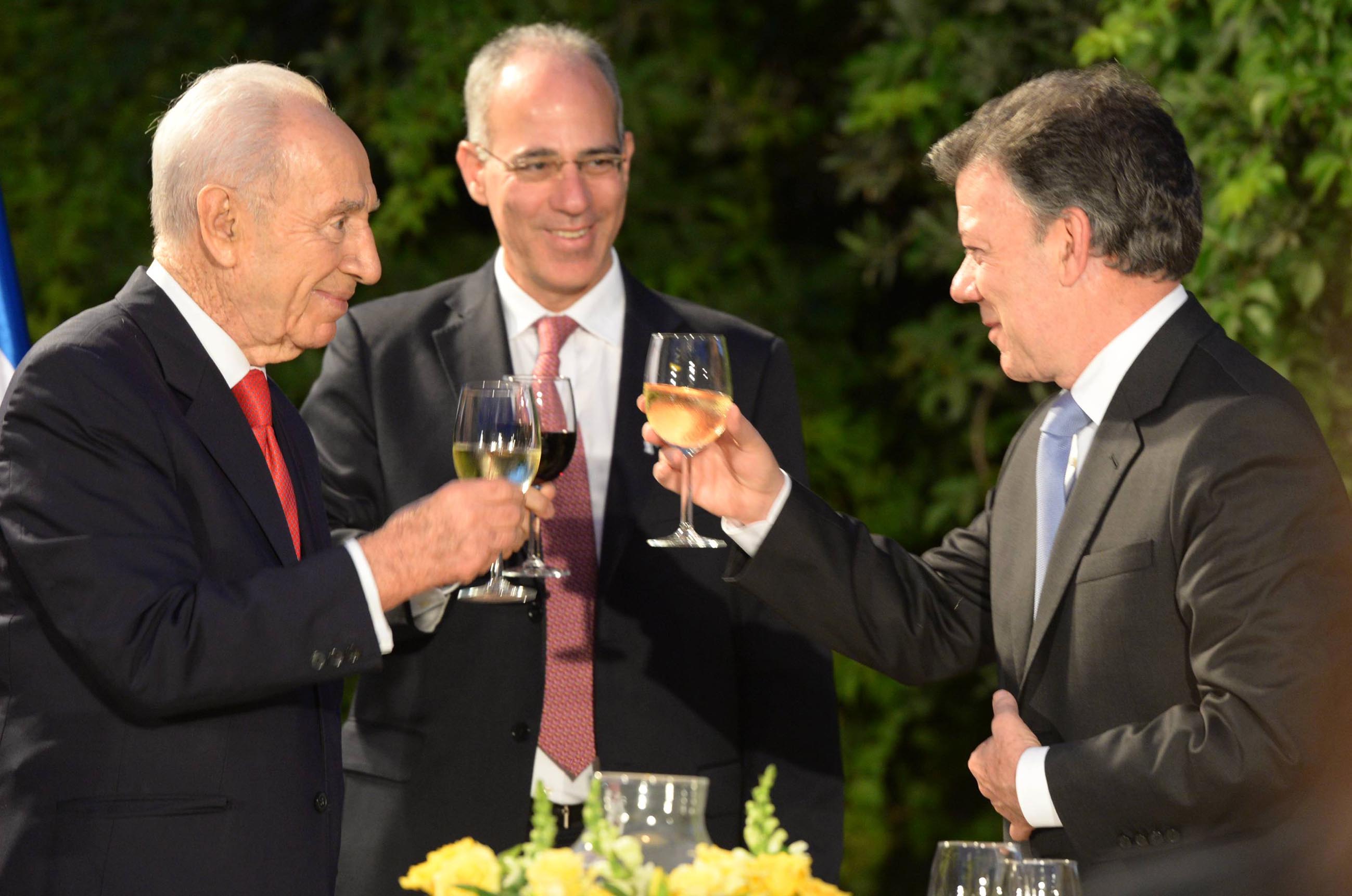 Under the auspices of the two presidents three new agreements were signed covering trade, aviation and innovation
President of the State of Israel, Shimon Peres:
"Your visit in our country will provide fresh impetus to the relations and cooperation in the fields of security, science, technology and agriculture"
President of Colombia, Juan Manuel Santos Calderon:
When we look at Israel we know the path to economic stability is through innovation.
Details

Written by

EU Delegation to Israel
Israeli and German environment ministries to work together on preparing new legislation for integrated pollution prevention and control
The ​Ministry of Environmental Protection's goal of drafting a "green licensing law" will receive a significant boost by means of an EU-funded "Twinning" project to be officially launched today in Jaffa Port.
Details

Written by

Argentine Embassy
The Embassy of the Argentine Republic in Israel is pleased to present
"The Malvinas Islands and the Peaceful Settlement of Dispute"
Lecture held by Dr. Marcelo Gustavo Kohen, Argentinean Professor of International Law at the
Graduate Institute of International and Development Studies, Geneva.