Mifal Hapayis Fashion Factory Incubator supports promising Israeli designers and has promoted the "Mifal Hapayis" fashion project for the fourth consecutive year.
Mifal Hapayis invited young fashion designers with up to 2-10 years of experience in the field to submit proposals for designing a new clothing collection of at least 10 outfits for presentation at the Tel-Aviv Fashion Week 2019.
Mifal Hapayis appointed a professional artistic committee to examine the proposals. The committee selected seven young fashion designers who received a grant of up to 120,000 NIS to cover the expenses together with professional accompaniment by a leading fashion designer as well as business consulting in building a business plan and managing the budget.
Members of the artistic committee were Sasson Kedem, Naama Hassin, Claudette Zorea, Yael Schnberger, Motty Reif, David Adika and Michal Chitayat.
The 7 designers chosen were:
Kim Dror, owner of Kimka Studio, Shirley Lasri, owner of the Petit Pois brand, Eran Zemach, and Sarah Anshin, owners of the Kaete Dan brand; Michal Yersens Mengistu, Shadi Abed, Shiran Reuven, owner of the mamo brand and Aner Shevach, owner of the answer 5777 brands.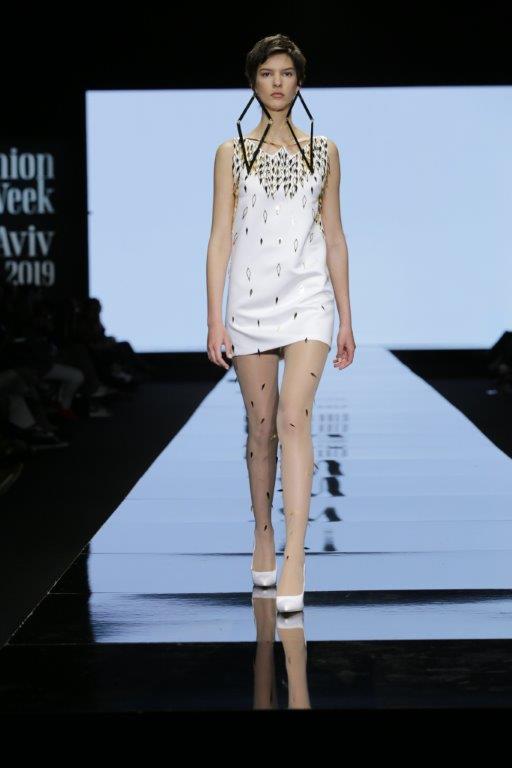 The Fashion Factory project has been very successful and some of the designers who won in previous years were even invited to exhibit at leading exhibitions abroad.
Participants in the Mifal Hapayis Fashion Factory Year 1 included: Hed Mayner, Eliran Nargassi, Rotem and Nir Gueta for the Hanna brand, Gal Shenfeld for the Mews brand, Assaf Reeb, Muslin Brothers, Nadav Rosenberg for the Northern Star brand and Rachel Cohen for the Common Raven brand.
Participants in the Mifal Hapayis Fashion Factory Cycle 2: Sabina Moyal Musayev; Elisha Abargel; Daphna Pilossof, Noa Gur and Noy Goz with the TRES brand; Hilly Yaakobi and Ari Shustorovich with the HILI ARI brand; Tali Kushnir (Tk); Anat Meshulam and Dor Chen with the brand Holyland Civilians.
Participants in the Mifal Hapayis Fashion Factory Cycle 3: Shahar Avnet for SHAHAR AVNET, Adi Banjo for the brand Adi Benjo, Dana Cohen, Moriel Dezaldeti, Ariel Bassan, owner of the ARIEL BASSAN studio, and Eran Shani for the ERRANT label.
To read more about what the Mifal HaPayis organizers said during the show, refer to the original article on:
https://www.israel-best-trips.com/single-post/Mifal-HaPayis-Fashion-Factory-Incubator-Tel-Aviv-Fashion-Week-2019
Photo of the 7 designers by Silvia Golan
Photos of the Models by Avi Waldman