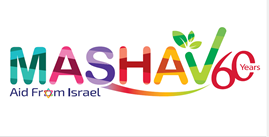 The Ministry of Foreign Affairs' Center for Regional Cooperation (Mashav), the Israeli government's principal organ for providing development aid, is celebrating its 60th year of existence. As part of the celebration, it held a festive evening at the Ministry of Foreign Affairs in Jerusalem on Tuesday
evening, December 12.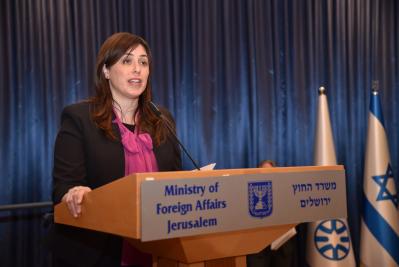 Over 300 guests from 50 countries attended the celebration, where they were joined by Deputy Foreign Minister Tzippy Hotovely, ambassadors and
diplomats from 34 countries, senior members of the Israeli diplomatic corps, and Mashav trainees from 50 countries who came to Israel to benefit from a specialized training program. Mashav activities help Israel build bridges of friendship with numerous countries around the world, and promote a
positive image of Israel internationally.
The center was established in 1957 by then Foreign Minister Golda Meir, to help developing countries with international development and humanitarian aid. This unique Israeli initiative focuses on the fields of education, health, and agriculture, and has continually served as a paradigm for many countries around the world. Over the years Mashav has successfully trained 300,000 participants in Mashav centers in Israel and abroad. Mashav runs 100 courses a year in Israel, as well as 40 international projects. During its 60 years of existence, Mashav has made an impact on approximately 140 countries.
At the 60 year celebration, the participants heard welcoming remarks from the CEO of Mashav, Ambassador Gil Haskel, Deputy Foreign Minister
Tzippy Hotovely, and the ambassador of Paraguay. The evening concluded with the revealing of Mashav's new logo, and the traditional Hanukkah candlelighting ceremony.
Translated from hebrew from Steven Aiello
Photos PR