"La voie Royale"
A rich and diverse art exhibition opened last week at the residence of the Honorary Consul of
#france
in
#Israel
Mrs. Nathalie Mimoun .
Mimoun is the art director at the Herzlia - based Chabba Gallery , wich launched a
#newexhibition
featuring artwork by artist from all over the world.
At the opening evening , artists and diplomats alike enjoyed a unique cultural experience with the diverse range of art, and a musical performance.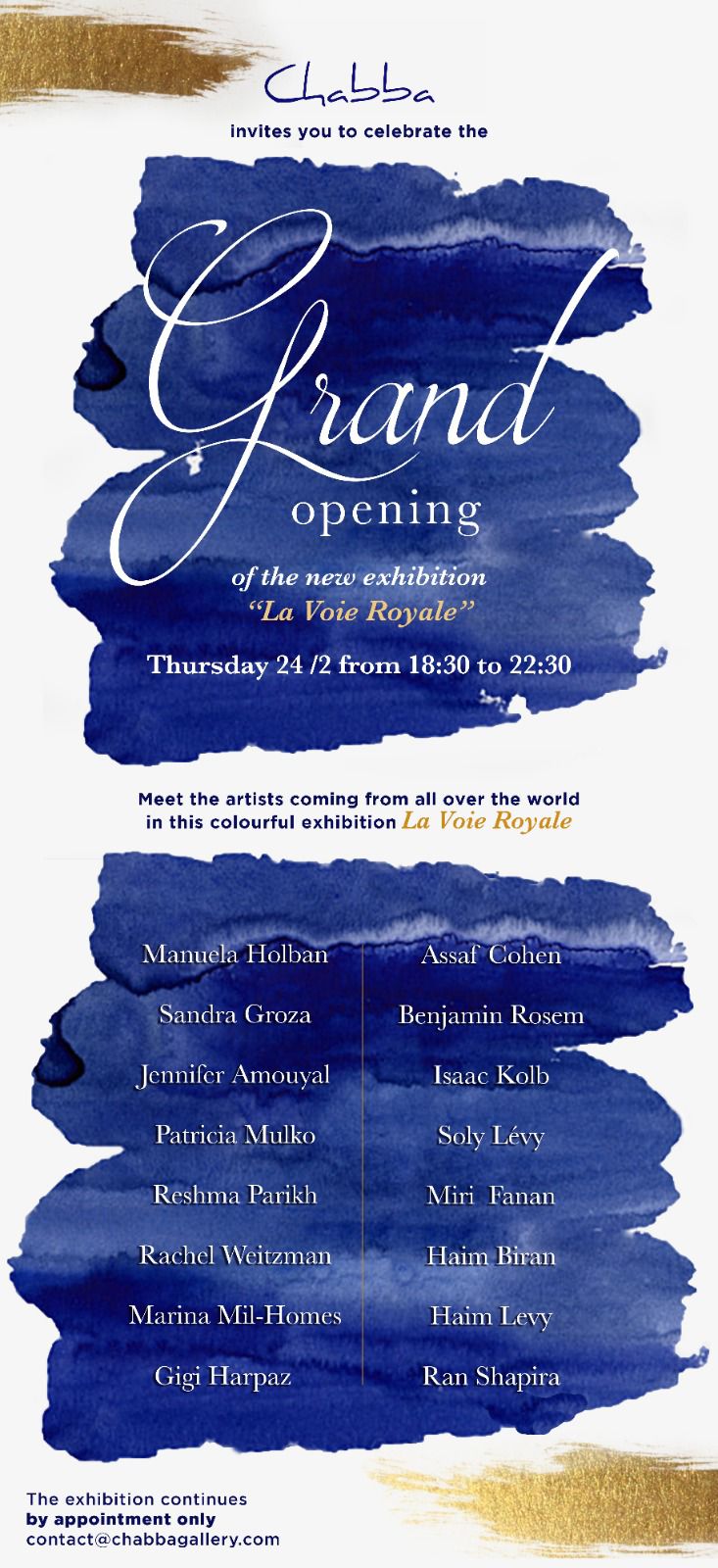 Chabba Art Gallery.
44 Keren Hayesod Street, Herzliya Pituach
This email address is being protected from spambots. You need JavaScript enabled to view it.
www. chabbagallery.com
Viewing by appointment only
Photos Silvia G. Golan