More

Life Style
Life Style
Details

Written by

Buzzy Gordon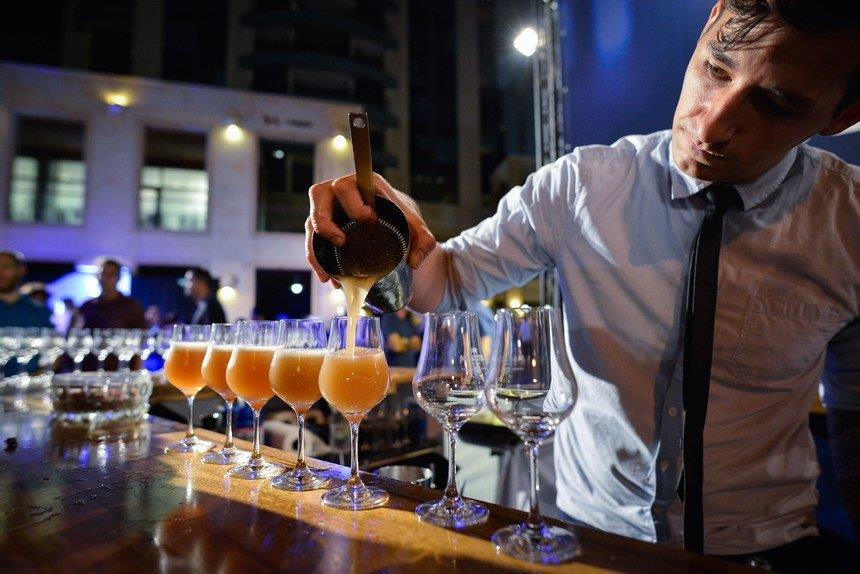 The Society for the Promotion of Tourism in Herzliya, in conjunction with the Grape Man, the Center for the Promotion of Wine and Alcohol Culture, and the bartending school "Real Time," will be hosting the fourth annual Cocktails festival next week. The festival will take place on the plaza of the Herzliya Marina on Wednesday and Thursday, July 18-19, 2018, between the hours of 18.00 and 23.00.
Visitors to the festival will be able to taste cocktails created especially for the event, observe mixologists at work, and take home the glasses in which their cocktails were served.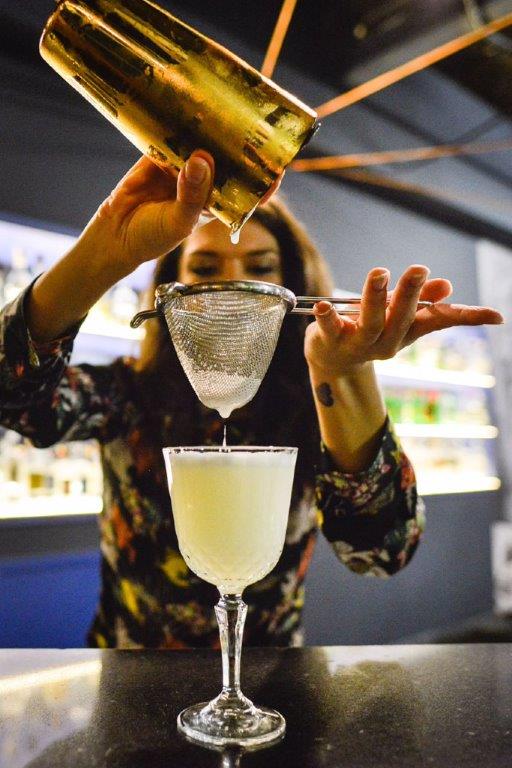 Festival organizers expect that more than 12,000 cocktails will be served over the course of the two-evening festival. The plaza will be decorated with a barbershop theme, and free haircuts will be offered.
Leading global brands of alcohol will be represented at Cocktails, including Jack Daniels, which will unveil three specialty cocktails; Martell, which is sponsoring a female mixologists' competition; and Martini, which (like Jack Daniels) will be supplying glasses emblazoned with the company logo. During the festival, new brands of gin and sake will be introduced, and the Schweppes line of mixers will be featured.
Admission to Cocktails is NIS 99 (NIS 89 if purchased in advance, NIS 59 for Herzliya residents with ID) and includes vouchers for three cocktails. Additional cocktail vouchers may be purchased at the price of NIS 35 for one, or NIS 65 for two.
Website: www.grape-man.com/cocktails
Tel. (03) 518-0533
Photo credit: Tom Gantz
Details

Written by

Talma Gotteiner
Dear friends, I am happy to share a post, written by my friend Talma Gotteiner from https://www.israel-best-trips.com/. Best, Silvia
Hi there!
I am happy to share with you my impressions from a new sports center called 'New Star', that was opened in the new C-Center complex in Caesarea by Trimax.
Trimax, is a well-known company that has been training sports teams for 'Triathlon' and 'Iron Man' competitions over the past 8 years. The new sports center 'New Star', that has recently been opened, was established in addition to the online store that already operates and offers innovative equipment in the areas of running, swimming and cycling - for professionals and enthusiasts.
Meet the Team
From left to right: Orna Shahaf owner, her sister, Trimax Manager, Meir Kaner - CEO Hoka Israel, Erika Greenspan - Miss Fitness Israel 2015. In the next photo I am standing with owner Maxim Shahaf.
The owners of Trimax, Maxim and Orna Shahaf, have committed themselves to ensuring personalization for each customer in terms of sports equipment. "As professionals and professional athletes, we have learned a great deal about the different types of equipment, what worked for us and what less, what the advantages and disadvantages of each product are, who it is suitable for and how important it is to learn from trial. The personal touch also takes into consideration the trainee's present and foreseen future needs."
The highlight of the products in the new sports center is the French 'Hoka' brand - one of the world's leading professional running shoes.
'Hoka shoes are suitable for all types of runners and running courses - from a light run in the park to a full-length marathon. As Meir explained, the shoe is lightweight, relieves muscle tension and is also suitable for runners who are recovering from injuries.
Also, in the 'New Star' center, you can find unique brands that are not sold in the major chains. For example: LUPOP - a young Israeli brand of quality running pants and SILKY FIT - an Israeli brand specializing in modest swimwear for various uses, such as swimming, rowing and various beach activities.
Maxim and Orna explained: "Our love for innovation and emerging technologies as well as the importance of functionality, materials and style - has made us connect people to the right equipment. We share out love of sports and aim to keep the trainee safe by finding the right equipment for him/her." During my visit, Erika Greenspan, demonstrated how a person is examined during walking and running in order to determine the shoe requirements.
The location of the store was the perfect choice. The concept store in Caesarea provides a response to all athletes. Almost all who live in the region are involved in sports as a hobby. Tourists, who are attracted by the sea-sports in the area can complete their equipment on the way to the beach and due to their ongoing involvement in competitions, professional athletes who are involved in the world of running and triathlon can find a solution to their needs.
THE END
Address: New Star – Sport & More, 1 Ha'Rakiya St., C-Center, Cesarea
Open: Sun-Thurs 10:00-20:00, Fri 9:00-15:00
Best,
Talma
Details

Written by

Talma Gotteiner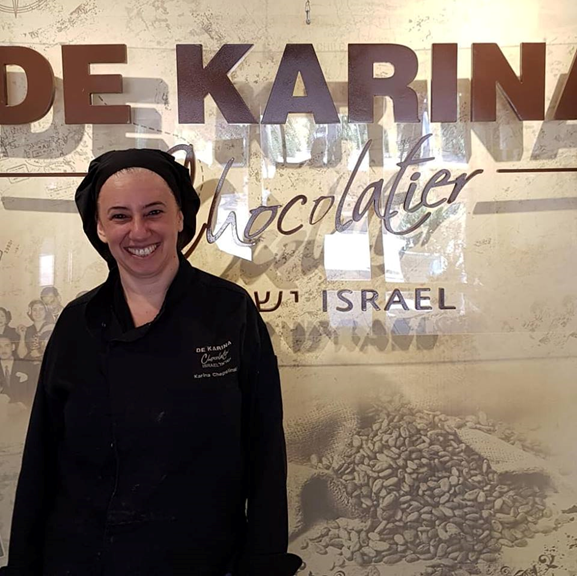 Dear friends,
Best,
---------------------
Hi there!
I love the north of Israel so when I was offered to join a two-day trip of goodness, courtesy of Azoulay PR & More, I jumped at it. The locations in this trip are all considered major attractions in Israel and are well equipped for tourists year-round.
Trip Agenda Options
Extreme Sports
Manara Cliff extreme sports and night activities
Kfar Blum Kayaks, Top Rope Adventure Park and more
Cuisine
De Karina Chocolatiere Workshop
'Dag Al Hadan' Restaurant Tour and Workshop
Manara Lodge Chef Workshop
Kfar Blum culinary services
Extreme and Cuisine
Manara Cliff Extreme Sports and Night Activities
When I visited Manara in Passover, little did I know that I would be coming back shortly afterward. But, I'm glad I did because it gave me an opportunity to try some additional activities. In Passover, my family and I rode the Manara Cliff Cable Car and Mountain Slides. You can read about them here.
The extreme sports activities are located at the middle stop of the cable car. These include rappelling down 40 meters of the cliff face, archery, and a climbing wall. I hadn't rappelled in over 20 years and it was a bit scary to begin with, but it was like riding a bicycle. Once I leaned back into position, it all came back to me and I was able to jump my way down. The archery was fun too.
Aside from the extreme sports, we enjoyed the heritage tractor tour at the top of the cliff and a cooking workshop led by Chef Raef in which we learned how to make stuffed vine leaves while gleaning other essential cooking tips related to homemade hummus.
Nighttime activities include an assortment of the daytime activities: tours, cable or mountain rides and meals. Our nighttime activity included a cable ride and a bonfire, which was when we got to bond and discuss the new campaign.
It so happens that 2018 is a historic year. It's the 70th anniversary of Israel and the 20th anniversary of the Manara Cliff tourism site. In Israel there is a big campaign to visit the cliff and hashtag your photo with #manara and #youmustbehere. The photo below depicts the CEO of Manara Cliff, Doron Medina and CEO Assistant of Azoulay PR & More, Raaya Balhasan holding the slogan sign. You are more than welcome to join the celebration.
Kfar Blum Kayaks, Top Rope Adventure Park and More
Kfar Blum offers three different kayak tours passing through the Hasbani and Yarden rivers. The first is a family route of 4 km that lasts ~1.5 hrs, the second is a challenge route of 8 km that lasts ~2.5 hrs and goes through more rapid waters and a VIP tour.
For those who want to enjoy a simulation of the experience, there is a new 3D rafting film that gives you a taste of sailing without actually entering the river. It was filmed in New Zealand especially for the Kfar Blum park and is suitable for ages 4 and up. Adi Cohen, the H.R. manager came to extend her welcome to you.
The 'Top Rope' park is the adventure park next to the kayak station. It includes a rope course, archery station, 12-meter climbing wall and a 90-meter zip line going straight from the top of the climbing wall into the water. If in the kayaks you mainly wet your pants, in the zip line you get wet from head to toe. However, there are cloakrooms in the park for showering and changing and all you have to do is prepare for it in advance.
Kfar Blum also offers a variety of food vendors and services. As a group, we enjoyed a meal of freshly baked pizzas and salads. However, they have several other offerings for groups. The one that caught my eye in their pamphlet was the 'floating market' in which the alcoholic breezes and refreshments are served while you're on the river in the kayaks. Group events can include several combinations of activities and foods, day and night. They also have a camping ground on site with all the facilities.
De Karina Chocolatiere Workshop
Karina is the 3rd generation of a family of chocolatiers from Argentina. Luckily, she has chosen to make her home in Israel, where she has established a wonderful chocolaterie in the Golan Heights that both preserves the traditional handmade methods, while developing new flavors and products reflecting the Israeli agriculture and palate.
A visit to De Karina includes a half hour guided tour in the visitors' center starting with a film and followed by a tour of the factory and a tasting session. To enhance the visit, Karina has developed different workshops for adults and children as well as a VIP workshop that teaches each participant how to make gourmet chocolates. The advantage of the VIP workshop aside from Karina's personal oversight is that it is conducted as a team-building activity and not just as a personal experience. Regardless of which workshop you choose, at the end you will receive a personalized box with chocolates from the workshop.
'Dag Al Hadan' Restaurant Tour and Workshop
'Dag Al Hadan' is another famous Israeli institution. It started with the restaurant that was opened in 1978 on the banks of the Dan River. Today, it is run by the son, Enam and includes also a campsite and kayak station of its own. However, our visit was limited to the culinary aspect. As expected, the restaurant specializes in cooking fresh fish and is the largest of its kind in Israel seating ~700 people. In order to maintain the supply of fish to the restaurant, the owners have created fish tanks in which the local trout as well as a few other species, are grown especially for the customers. Among others, they also grow sturgeon for extraction of caviar such as the one Enam was holding below.
The father started with a tradition of planting trees within the complex, which Enam is carrying on. Several of them are mulberry trees that are now in season and in addition, they have added a platform with tanks of the Garra Rufa fish used for spa pedicures. The overall effect, on top of the flowing water is quite serene.
Our visit to the restaurant included a guided tour and a fish cooking workshop led by Enam and his team culminating in a delicious meal.
Food
This post is all inclusive, but this is where I will add a photo from Manara Lodge's sumptuous breakfast.
Accomodation
We slept at Manara lodge. An important point that I'd like to add is that visitors at the lodge gain free entrance to all the extreme attractions from check-in to check-out so keep that in mind and check-in early! (pssst. you can check in even before the rooms are ready).
My timeline
The trip took two days. I've placed the locations on the map for your convenience.
This is what it looks like on the map:
I hope you find this review helpful and that it will enable you to fit at least some of these attractions into your itinerary next time you visit the north of Israel.
Best,
Talma
Details

Written by

Buzzy Gordon
The Israel chapter of the Italian Academy of Cuisine (l'Accademia Italiana della Cucina) congregated at the Hod Hasharon restaurant Nono for dinner on May 9, 2018. The evening's symposiarchs were Delegate Cinzia Klein, Vice Delegate Sabrina Fadlun, and Francesca Torrini.
Nono is a large Italian restaurant whose centerpiece is a wood-fired oven imported from Italy. The popular family-owned restaurant has a pleasant rear garden al fresco area, where Nono hosted the Accademia.
The special menu prepared for the evening comprised four traditional courses, beginning with focaccia and no fewer than three antipasti: sea fish carpaccio with grilled artichokes, and two vegetable salads, insalata cuscinetto and insalata del contadino. Also accompanying the antipasti was Nono's signature white pizza, with mushrooms and a hint of truffle.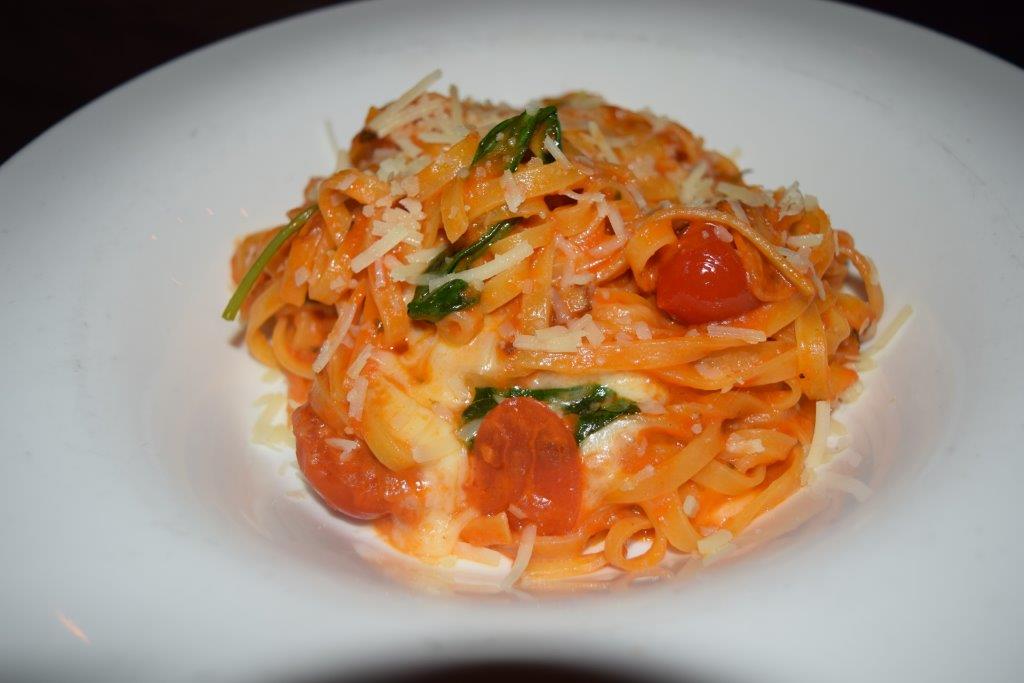 There were three pasta dishes served as primi: spinach gnocchi in a Gorgonzola sauce; a vegetarian cannelloni roll; and linguine napoletane. The latter two dishes were both served in tomato sauce.
For secondi, diners had a choice of one of three main courses: a whole sea bass; slow-cooked shoulder of beef; or baked chicken. All three were accompanied by baked potato.
The dessert course featured a particular specialty of Nono: a reverse cassata, consisting of mascarpone gelato, tuile, and butterscotch biscotto. In addition, the restaurant served an assortment of four flavors of gelato and two of sorbetti, all handcrafted on the premises.
Unusually for an Accademia function, the red and white wines accompanying the meal were not imported from Italy; rather, they were from the winery of the restaurant owners' family: Lewinsohn, with the private label Garage de Papa.
At the conclusion of the meal, the Tel Aviv chapter of the Accademia presented with the owner of the restaurant with the gift of a book on the role of cheese in traditional Italian cuisine. It also awarded Nono a score of three stars, which ties the establishment for the highest rating it has awarded any Israeli restaurant.
Among the distinguished guests attending the event were H.E. Mr. Gianluigi Benedetti, the ambassador of Italy to Israel and his wife Sabina, along with other embassy officials, including First Counsellor and Deputy Head of Mission Mr. Gianmarco Macchia; First Secretary for Press and Political Affairs Mr. Francesco De Angelis; First Secretary for Political and Consular Affairs Mr. Niccolò Maniello and his wife Elmina Vincenti; and Mr. Francesco Meucci, chief of the Bureau of Economic and Commercial Affairs.
Other notable guests included H.E. Mr. Oded Ben-Hur, former ambassador to the Holy See, Lithuania, Latvia and Estonia and his wife Edna; Mr. Ottavio Viglione, branch manager, Edison Israel; Judge Emeritus Uri Goren and Mrs. Orna Galazane Goren, Esq.
Photos by Silvia Golan
Details

Written by

Pamela Hickman
Of late, Israeli pianist Amir Katz has been immersed in the musical world and piano works of Franz Liszt. On April 14th, 2018 he gave an all-Liszt recital as part of the Piano Recital Series of the Israel Conservatory of Music, Tel Aviv. Born in Ramat Gan, Israel, Amir Katz today resides in Berlin.
Katz chose to gently lure his listeners into the rich and complex world of Liszt and his piano music via Consolation No.3 in D-flat major S.172, taking time to spell out each melodic gesture and each turn of harmony of rare beauty and Chopinesque delicacy in silky, glittering subtlety with just a hint of nostalgia. He then embarked on the S.144 and 145 Concert Études. The three concert etudes S144 are virtuosic essays from Liszt's early creative period. "Un sospiro", with its drama and reminiscences, displays Katz ' skillful handling of the lush arpeggios that never overshadow the melody, however light, followed by both the full tutti alongside the eloquence and freshness of his gossamer touch in "La leggierezza". Then, following a grand introduction, to the pianist's intensely personal reading of "Il lamento", as he invites the score, with its alien harmonies and interesting passagework, to take him and the listener into its range of emotions.The Zwei Konzertetüden S.145 opened with the sparkling "Waldesrauschen" (Forest Murmurs), its sixteenth-note movement descriptive of forest movement, calm, floating and graceful, at times, swirling and agitated at others with its streams of cascading figures. Katz' unwavering and crisp rendition of "Gnomenreigen" (Dance of the Gnomes) presented the humorous, feisty, good-natured and somewhat devilish character of this piece. Published in 1862, Mephisto Waltz No.1, S.514, a demonic, whirling dance, displaying Franz Liszt's dazzling mastery of energy, takes its inspiration from Lenau's version of the Faust story; its music effectively portrays the evil temptations generated by Mephisto. It also refers to Liszt's own virtuosic career and to sociocultural concerns of the time, including the widespread fascination with the virtuoso musician as a demonic agent! I think, in Amir Katz' case, we can rule out the latter. Between the frenetic, fully "orchestrated" outer sections of Mephisto Waltz No.1, Katz gave tender expression and nostalgic whimsy to gestures of the middle section.
Following the intermission, Amir Katz performed the Piano Sonata in B-minor S.178 (1853), a work dedicated to Robert Schumann that represents the pinnacle of Liszt's compositional achievements. Katz' articulate reading of the mammoth opus and his perspective of its cyclical structure guided the listener through the transformations of its themes, its sweeping energy and play of textures and tempi, his virtuosic skill and stamina (devoid of all dense, over-muscular display) serving him splendidly in the piece's full-on, (indeed, mephistophelian) moments. Making for ravishing contrasts were some moments of exquisite refinement and fragility. Katz' strategic timing made the work all the more palpable.
Of Franz Liszt's very many (mostly) solo piano settings of works of other composers, we heard the pianist in superb arrangements of two Schubert Lieder. Katz' playing of Schubert's "Ständchen" (Serenade) - the much-loved love-song coloured with just a hint of grey cloud - was all flowing charm, beauty and songfulness and as lush as the song's nature description. Katz' rendition of the "Erlkönig" (Erlking) made for an astounding end to the evening, as he engaged his consummate technique to recreating the ballad's drama, mystery and urgency, appropriating separate timbres to each of the three characters, playing them out against the dark, wild night and relentless sound of the galloping horse's hooves, in a performance of rare involvement, sensitivity and depth.
Photo: Robert Recker
http://pamelahickmansblog.blogspot.com
http://pamelahickmansmusicinterviews.blogspot.com