Society
Details

Written by

Silvia G Golan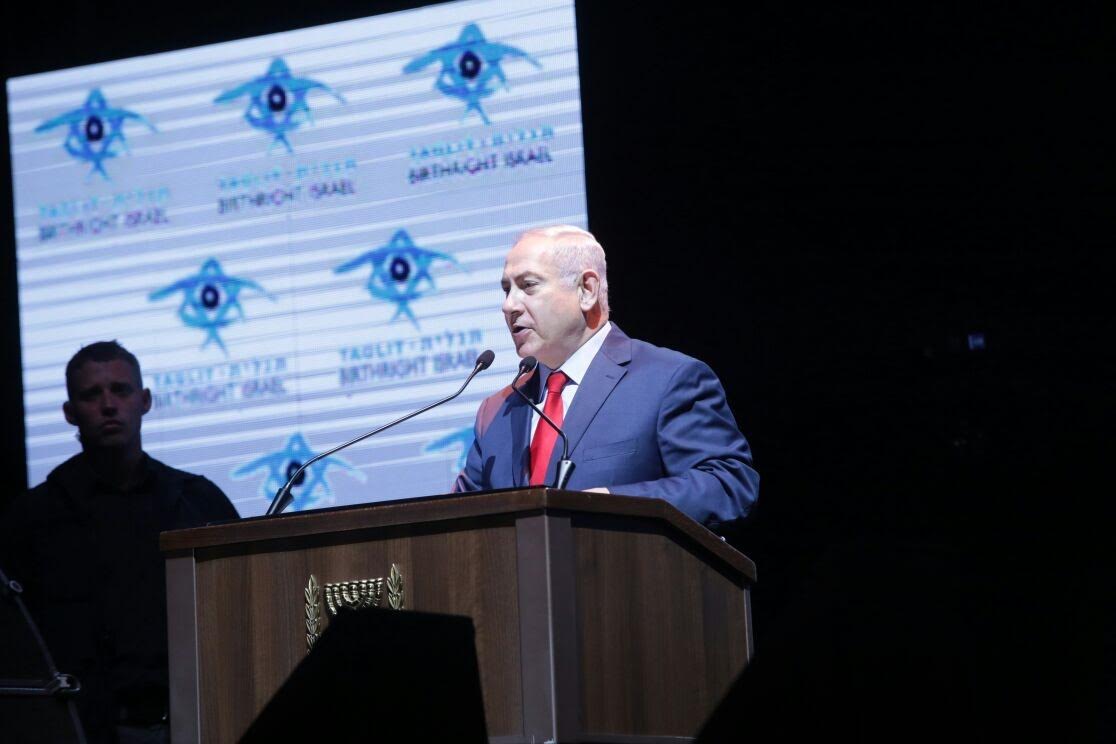 "Last week in Teheran, they put a clock counting down to Israel's destruction- but we will be here long after their theocratic tyranny is just a part of history"
Said Prime Minister, Mr. Binyamin Netanyahu, to thousands of young Jews from around the world, who took part in Birthright Israel's annual Mega Event in Rishon Letzion
Details

Written by

Steven Aiello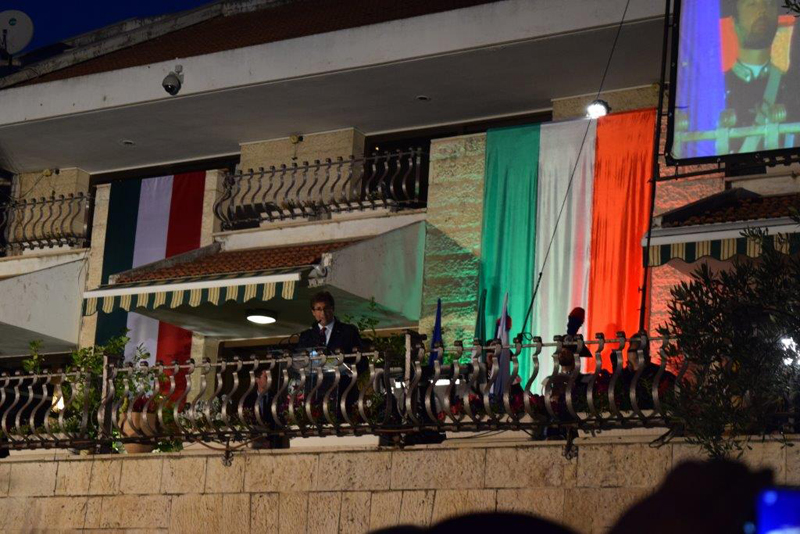 Viva Italia and Viva Israel! On Thursday evening, the Italian Embassy opened its National Day festivities with a gala reception at the home of Ambassador of Italy H.E. Mr. Francesco Maria Talo and his wife. Distinguished guests from Israel's diplomatic community, business and cultural leaders, and Italian expatriates, enjoyed Italian cuisine, and live music, and got to hear from the President of Israel, Mr. Reuven Rivlin.
Details

Written by

President's Media Advisor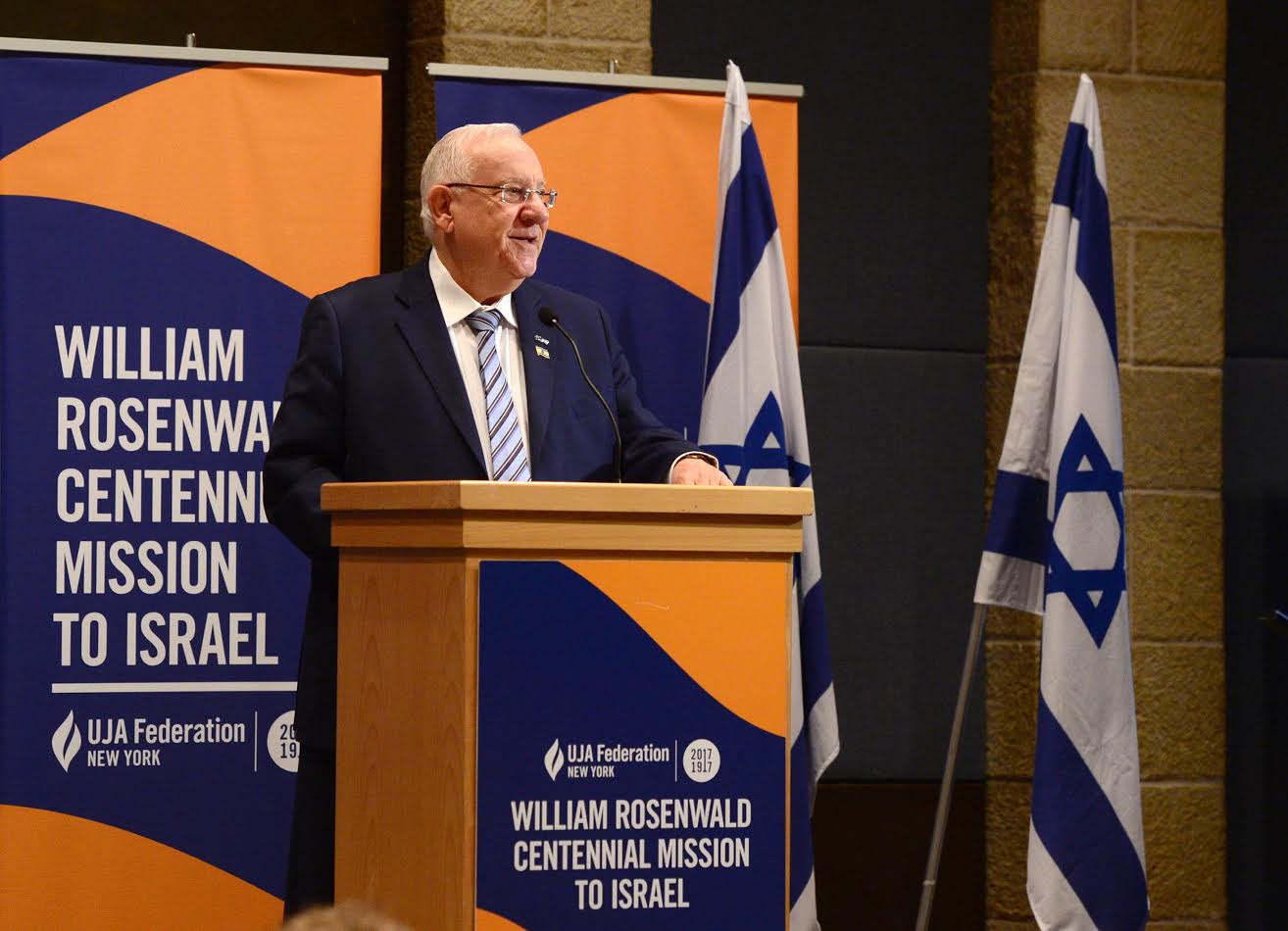 President Rivlin this morning (Thursday), addressed a visiting delegation to Jerusalem, of more than 200 representatives of the Jewish Federation of New York marking 100 years since its founding. The President was greeted by Eric Goldstein, CEO of the UJA-Federation of New York.
President Rivlin welcomed all the delegates to Jerusalem, and congratulated them on marking the organization's centenary, and spoke of the important bond between the Jewish communities around the world. He said, "We are all one family. And being part of a family, means we all have the duty, and the obligation, to look after each other. We have the shared responsibility, to fight anti-Semitism. We have the shared responsibility, to educate our children about their Jewish identity. And we have the shared responsibility, to the State of Israel, our national home."
Details

Written by

President's Spokesperson
President Reuven Rivlin this morning met with at his residence with senior members of Christian communities around the world who support Israel. The delegation arranged by the Knesset Christian Caucus and the Jerusalem Prayer Breakfast movement, included representatives of around 200 communities in more than 50 countries, and included around 30 members of parliaments. The group was visiting Israel to mark 50 years since the reunification of Jerusalem. The meeting was also addressed by Chairman of the Knesset Christian Caucus, Robert Ilatov MK, and Lars Adaktusson, MEP for Sweden.
Details

Written by

Silvia G Golan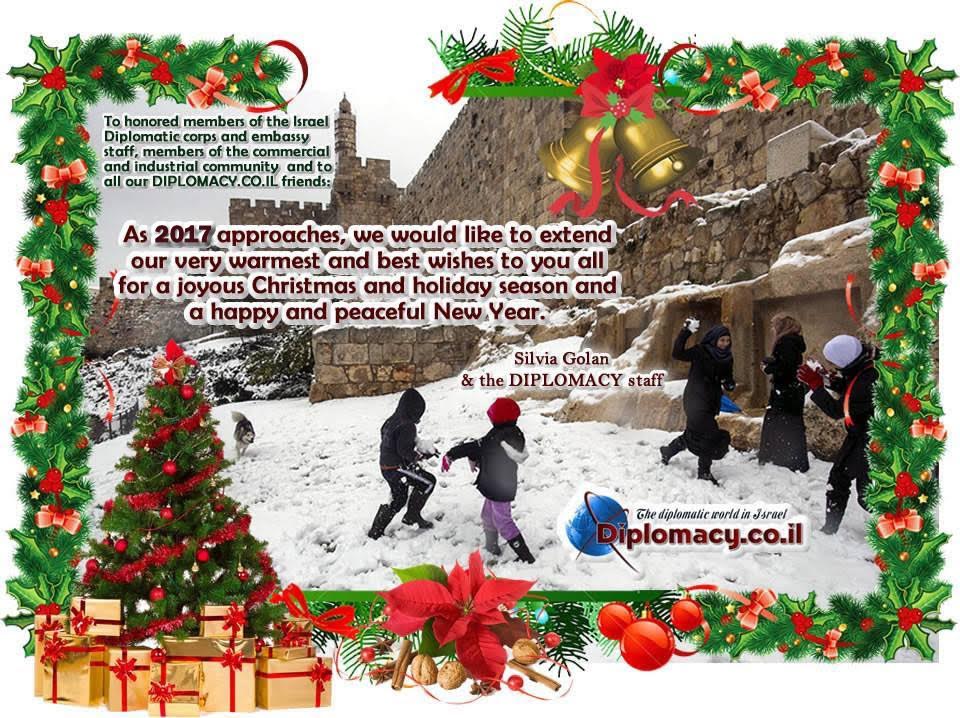 Christmas Chanukkah & New Year greetings
from www.diplomacy.co.il
To honored members of the Israel Diplomatic corps and Embassy staff,

members of the Government Offices, Cultural, Commercial
and Industrial community in Israel
and to all our www.diplomacy.co.il friends:
As 2016 approaches, we would like to extend our very warmest and best wishes
to you all for a joyous Christmas , Chanukkah and holiday season
and a Happy and Peaceful New Year.
Silvia Golan Daniel Schwarz
Buzzy Gordon Steve Aiello
& all the staff of www.diplomacy.co.il
Facebook : Diplomacy Israel & Diplomacy Israel Community