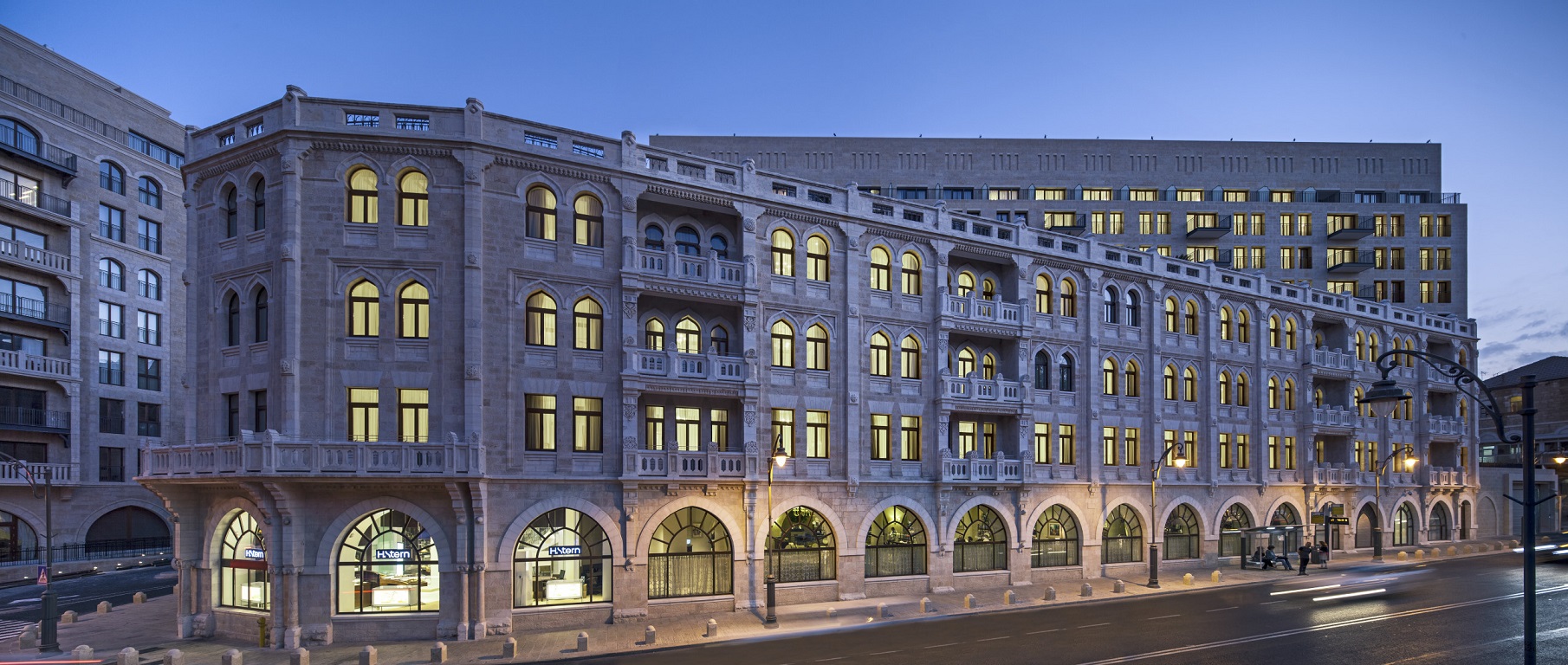 Waldorf Astoria Jerusalem was Voted as One of The Five Best City Hotels In North Africa And The Middle East Of 2023 By The Esteemed Travel + Leisure Magazine
Waldorf Astoria Jerusalem is the only Israeli hotel to be on the Travel + Leisure list for 2023
Every year Travel + Leisure Magazine asks their readers to take part in the World's Best Awards survey, to weigh in on travel experiences around the globe and to share their opinions on the top hotels, resorts, cities, islands, cruise ships, spas, airlines, and more.
Nearly 165,000 readers completed the 2023 survey, an increase of nearly 25 percent over pre-pandemic voting levels. A total of more than 685,000 votes were cast across over 8,500 unique properties (hotels, cities, cruise lines and more).
Waldorf Astoria Jerusalem has been selected as one of the five best city hotels in North Africa and the Middle East for 2023, the only Israeli hotel on the list, along with Burj Al Arab in Dubai, La Memonia in Marrakech Morocco, Four Seasons hotels in Morocco and Cairo.
https://www.travelandleisure.com/best-city-hotels-in-north-africa-and-middle-east-2023-7508608
The readers rated the Waldorf Astoria Hotel in Jerusalem a score of 92.80 out of 100.
This is the Waldorf Astoria's fourth win in Travel + Leisure magazine as one of the best hotels in North Africa and the Middle East, having also won in 2017, 2018 and 2020.
The magazine, established in 1998 which is celebrating its 25th anniversary this year, is considered one of the worlds' leading magazines for global tourism in English-speaking countries in particular. The New York based magazine is published monthly, reaches about 16 million readers who are considered active tourists that use the magazine to plan vacations and business trips.
Avner On, General Manager of Waldorf Astoria Jerusalem: "It is a great honor for the Waldorf Astoria Jerusalem and its Team Members to be voted as one of favorite five hotels in North Africa and the Middle East. Waldorf Astoria Jerusalem goes to great lengths to prove that it is possible to provide the highest level of service and quality available in Israel. I am certain that we will continue to maintain the high level of service, atmosphere and hospitality experience that is so unique to the hotel. I also invite the local audience to come and enjoy this level of hospitality, service, spa and culinary experience that the hotel provides, even to those who do not stay at the hotel". "I am sure that this vote will continue to make waves around the world and will bring more tourists to Israel who enjoy staying in international chains, and receiving the best quality and service".
The Waldorf Astoria Hotel was built on the foundations of the famous luxury Palace Hotel in Jerusalem, and is considered one of the most expensive hotel projects in Israel with an investment cost of about $150 million. The hotel has 226 rooms, including 29 suites, a luxurious ballroom, state-of-the-art meeting rooms, gourmet restaurants, Fitness Center, a luxury spa by Guerlain and a level of service and luxury never seen before in Israel.
For more information and reservations: +972 2 542 3300 This email address is being protected from spambots. You need JavaScript enabled to view it.
Waldorf Astoria Jerusalem | Historic Old City Jerusalem (hilton.com)
Photo Amit Giron