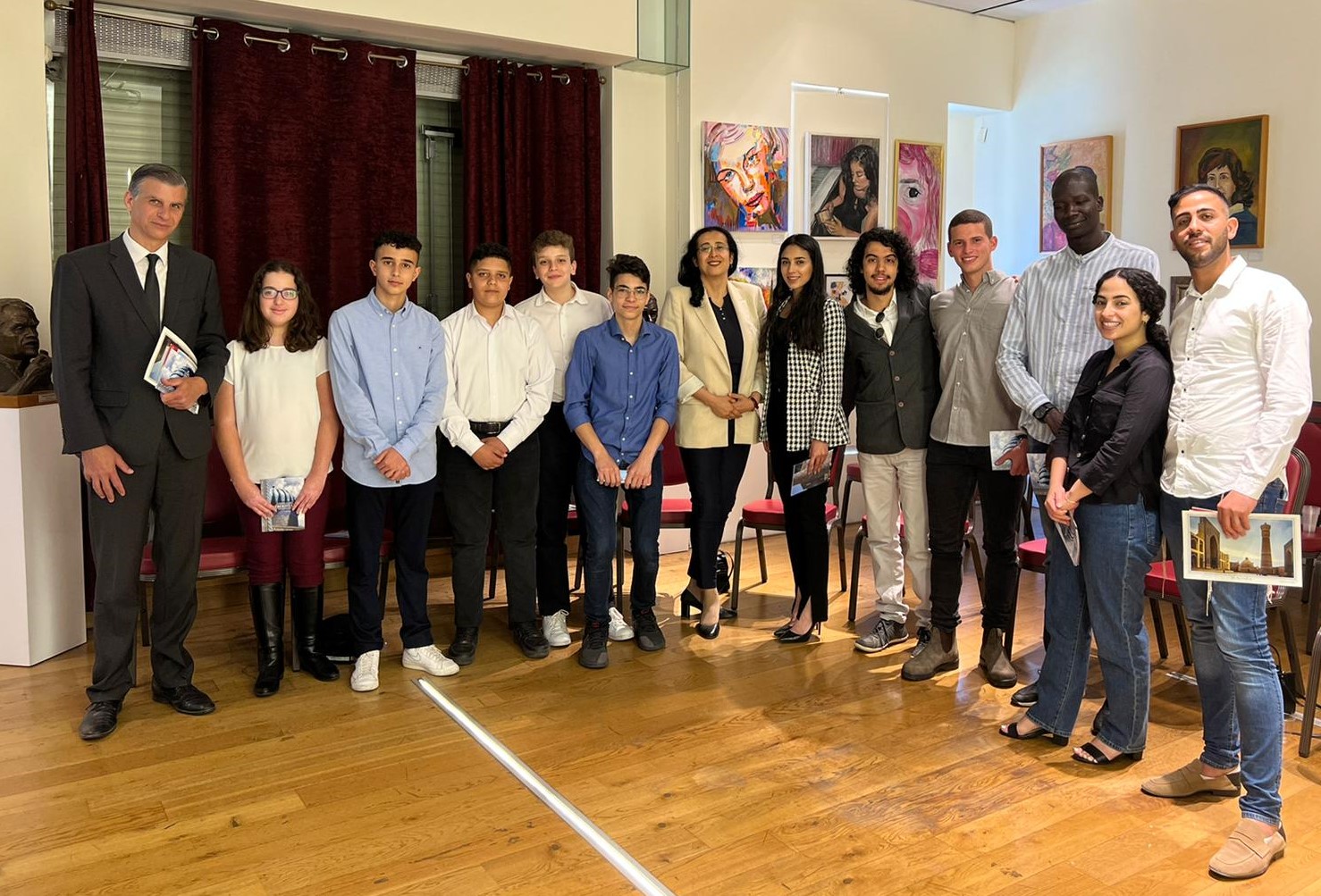 On Friday morning, May 20, H.E. Ms. Feruza Makhmudova, Ambassador of Uzbekistan to Israel, met with Debate for Peace students at the ZOA House in Tel Aviv. Ambassador Makhmudova is the first female ambassador appointed to represent Uzbekistan as an ambassador, and she spent time talking with the Model UN and diplomacy students about the bilateral nations between Israel and Uzbekistan. The students also watched several films highlighting the sights, sounds and colors of Uzbekistan.
Ambassador Makhmudova explained that although formal relations between the two countries only began following Uzbekistan's independence in 1991, they rest on a bedrock of goodwill between the Jewish people and their neighbors in Uzbekistan, including the historic communities of Bukhara, Samarkand, Tashkent and Khiva. Uzbekistan maintains a strong Jewish community today, with numerous synagogues, and the diaspora community in Israel is a boost for enhancing the relations between Israel and Uzbekistan.
The Ambassador mentioned the beauty and diversity of Uzbekistan, with over 130 nations and languages and 16 religions represented, many living in the various mahallas (community neighborhoods). Among the goals for strengthening bilateral relations she noted enabling the import of fruits and vegetables from Uzbekistan, sharing that the produce from Uzbekistan is richer in taste and diversity. Other areas include sharing technological know-how and promoting innovation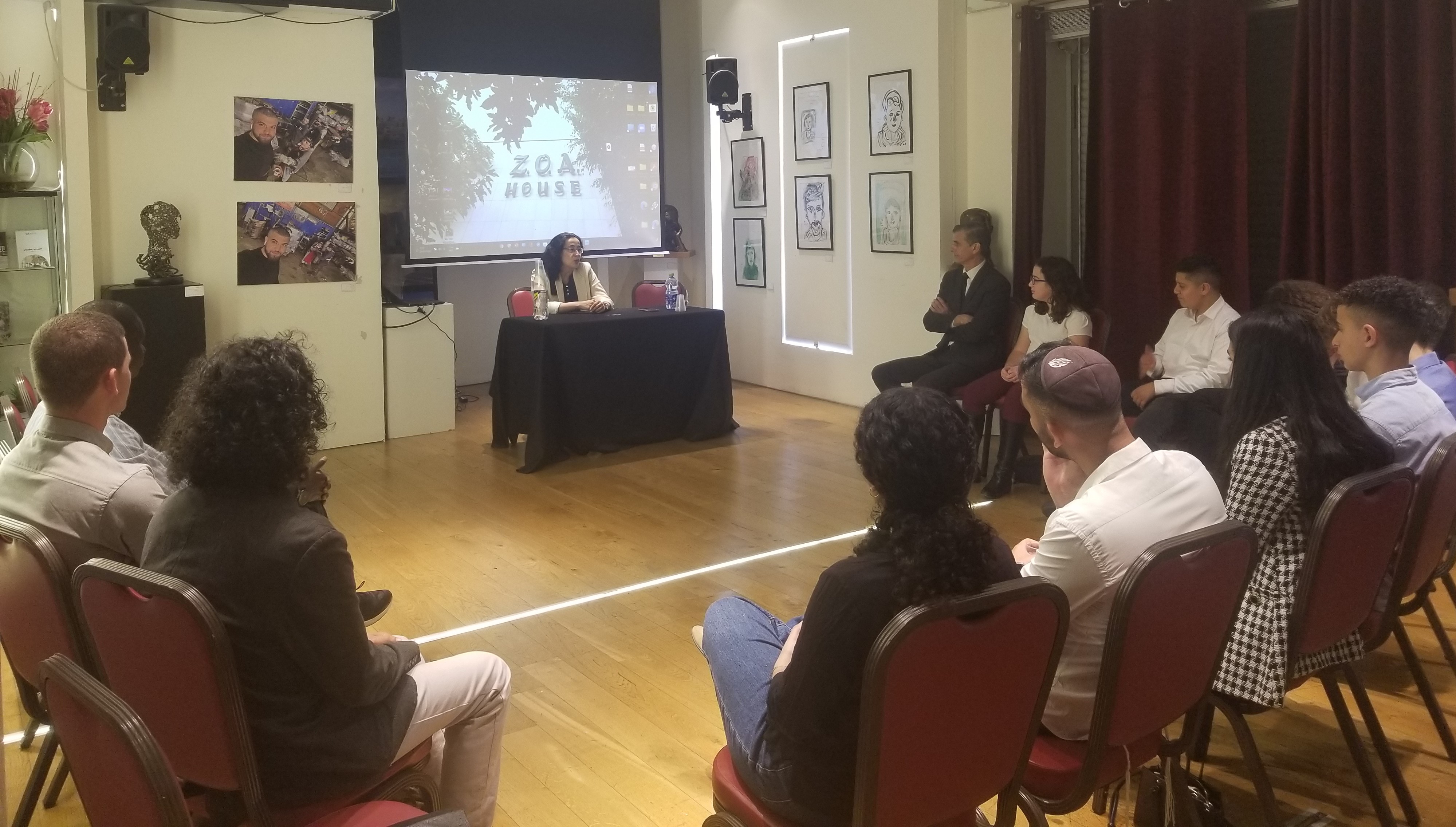 Students from the College de frere, Open University Model UN Association, University of Haifa, Tel Aviv University international MA program, and Petah Tiqva Model UN club all participated in the discussion. The students received booklets describing some of the touristic highlights of Uzbekistan and were invited to visit Uzbekistan. Discussion was also initiated on the topic of student-exchanges and academic partnerships. In closing, Ambassador Makhmudova stressed Uzbekistan's desire to advance via diplomacy, open communication and goodwill with all nations, and welcome students to come for a visit themselves.
Rafael Rotstein from the Open University told Diplomacy.co.il he "learned a lot about this rising country in Central Asia, and the new government's ideas for internal, regional and global development through Diplomatic Relations based mainly on dialogue" through the fascinating meeting. Uwar Mathew Donato from the Tel Aviv University international MA program added that
He was struck by something the ambassador said "We believe in respect for one another and peaceful relations with our neighbors and other countries in the world" -highlighting the importance of better dialogue and good cooperation.
Steven Aiello
Founder--DebateforPeace
Photos credit: Debate for Peace/Steven Aiello