Life Style
Details

Written by

GPO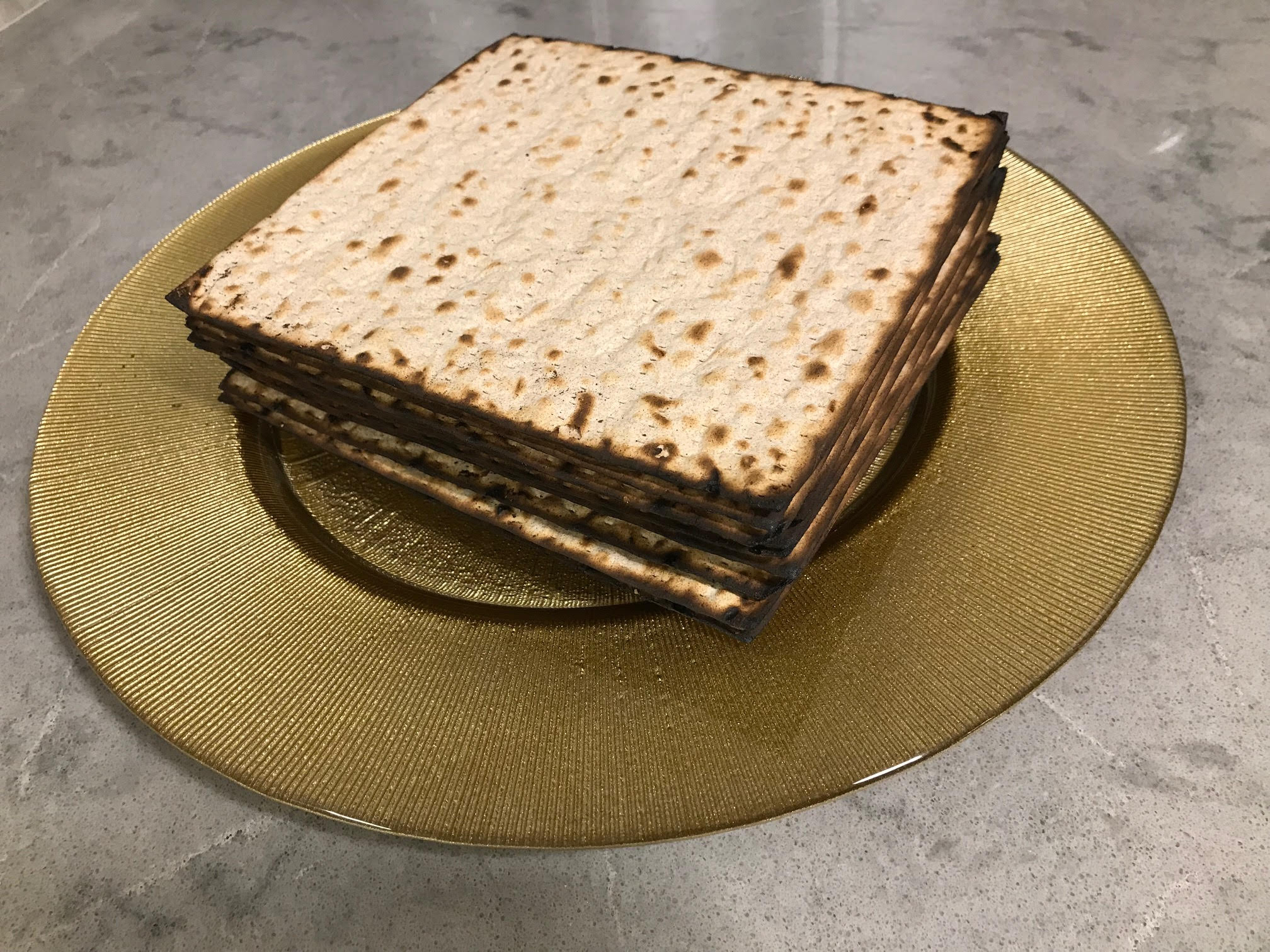 Passover marks the exodus of the Jewish people from Egypt, from slavery to freedom. Jews are commanded to tell the story of Passover as if it had happened to them personally and not as a mere historical event, to emphasize the importance of our freedom.
Passover will take place in Israel this year between sunset on Friday 30 March, and sunset on Friday 6 April. The first and last days of Passover – Saturday 31 March and Friday 6 April – are legal holidays in Israel. Passover marks the exodus of the Jewish people from Egypt, from slavery to freedom. Jews are commanded to tell the story as if it had happened to them personally and not as a mere historical event, in order to emphasize the importance of our hard-won and precious freedom.

The MFA will be closed throughout Passover, (from Friday 30 March through Saturday 7 April, inclusive). While we will continue to keep you informed of any major events, regular service will resume on Sunday, April 8.

Preparations for Passover

The period preceding Passover is marked by extensive preparations and several special ceremonies. The most important of these concerns the removal of hametz, i.e. any food product that contains leavened wheat, oat, barley, rye, or spelt products. In keeping with the Biblical command in Exodus 12:19 and 13:7, Jews will, before Passover, thoroughly clean their homes to remove any crumbs or bits of food, etc. that may be hametz. This cleaning culminates in a ritual candlelight search for hametz in one's home, accompanied by a special blessing and the renunciation of formal ownership over any remaining hametz. The hametz collected during the search is then burned on the morning before Passover. It is also customary to sell one's hametz to a non-Jew – usually by authorizing a rabbi to act as an agent for the sale – as a supplementary measure. While certain types of dishes and utensils can be made kosher for Passover, many Jews will have separate sets of dishes and utensils solely for use during Passover.

In the absence of leaven, Jews will eat specially prepared unleavened bread, or matzah, on Passover. Many Jews will also eat products made with matzah "flour" – unleavened bread that has been finely ground. Matzah dates back to the Exodus, where the Jews, not having had time to wait for dough to rise before leaving Egypt, journeyed into the desert with unleavened bread.

First-born males over 13 are required to fast on the day before Passover – in commemoration of the fact that first-born Jewish males were spared when first-born Egyptian males were killed during the tenth plague – but may be released of this obligation by participating in a special festive meal, such as accompanies the conclusion of study of a tractate of the Talmud or a circumcision, on the morning before Passover.

The Sabbath before Passover – 24 March this year – is known as "the Great Sabbath," and is marked by a special reading from Malachi 3:4-24. In the afternoon, it is traditional for rabbis to give special sermons, usually on the laws associated with Passover.

The Seder and the First Day of Passover

On the evening of Friday 30 March, after festive evening prayers, families will eat a special ceremonial meal known as the seder, which commemorates the Exodus from Egypt. The guide for the seder is detailed in a book known as the Haggadah, literally "narration," which relates the story of the Exodus from Egypt. A plate placed on the seder table contains several special foods: a roasted egg, symbolizing the special sacrifices which were brought in the Temple; a roasted shank bone, recalling the special Passover lamb offered and eaten in Temple times; a mixture of chopped apples, nuts, wine and cinnamon known as haroset, symbolizing the mortar that the Hebrew slaves in Egypt used to make bricks; sprigs of parsley and lettuce, symbolizing spring; a bitter herb symbolizing the bitterness of slavery; and salt water, recalling the tears shed by the Hebrew slaves in Egypt. Three sheets of matzah – marking the division of the Jewish people into priests, Levites and the general population – are also placed on the table.

During the course of the seder, the Ten Plagues are recalled. When each of the Plagues is mentioned, each participant dips a finger into his/her cup of wine and removes a drop; even though the Jews were oppressed in Egypt, we are reminded that we must not rejoice over the Egyptians' suffering. Our cups of wine cannot thus be full.

One of the more popular seder customs for children concerns the afikoman, a special piece of matzah that is the last food eaten during the seder. The head of the household customarily hides the afikoman somewhere in the house, and the children then search for it. Once found, the afikoman is "ransomed," since the seder cannot continue until the afikoman is eaten. This helps to keep the children focused on the seder and to pique their curiosity regarding the entire Passover epic.

On the morning of Saturday 31 March, festive prayers (including a prayer for abundant dew during the spring and summer) and special readings, including the Song of Songs, will figure prominently in synagogue services.

Saturday, 31 March is a full public holiday, i.e. there is no public transportation or newspapers, and shops will be closed.

The Intermediate Days of Passover

While the intermediate days of Passover (this year from sunset on Saturday 31 March until sunset on Thursday 5 April) are not full public holidays, special prayers and readings are recited in the synagogue. Schools will remain closed, as will many businesses. Post offices and banks will be open, but will have reduced hours. Newspapers will be published.

Jewish tradition maintains that the parting of the Red Sea and the destruction of the Egyptian army occurred on the seventh day of Passover, but even though Passover celebrates the Exodus from Egypt, Jews nevertheless do not rejoice over the death of the Egyptians in the sea and only an abridged version of Hallel (Psalms 113-118) – a holiday prayer – is recited after the first day of Passover.

From the evening of Saturday 31 March, Jews will keep a nightly count of the 49 days (seven weeks), until the evening of Friday 18 May, one day before the holiday of Shavuot. This count commemorates the Temple offering of the omer, or sheaf of new grain, in keeping with the Biblical injunction of Leviticus23:15-16.


The Seventh Day of Passover

The celebration of the seventh day of Passover as a full holiday is specified in Exodus 12:16 and Leviticus 23:8. This year, the seventh day begins at sunset on Thursday 5 April and lasts until sunset on Friday 6 April. On Friday morning, there will be festive services and readings in synagogues; special memorial prayers for the departed will also be said.

Friday 6 April is a full public holiday, i.e. there is no public transportation or newspapers, and shops will be closed.


Maimouna

Maimouna – an informal, yet widely celebrated holiday which originated among the Jews of North Africa, particularly those from Morocco – is celebrated the day after Passover or the second day after Passover if the last day of Passover falls on a Friday as it does this year. Accordingly, Maimouna will be celebrated this year beginning at sunset on Saturday 7 April and lasting until sunset on Monday, 8 April. According to custom, families prepare elaborate tables with various sweets and baked goods, and host friends and family members. Whole neighborhoods often close as celebrations spill out into the streets and parks.

Passover in Film
Following are clips from six films (courtesy of the Steven Spielberg Jewish Film Archive) that depict the various ways in which Passover has been celebrated:
Ideal Travel Talks 1934 – Travelogue shot in Eretz Yisrael in 1934. The film includes rare scenes of Samaritans celebrating Passover on Mt. Gerizim and their high priests sacrificing the paschal lamb in the presence of the British High Commissioner of Palestine, Arthur Wauchope (from 30:55 min). (Note: The Samaritan community will celebrate Passover this year beginning on Sunday evening 29 April.)
Road to Liberty 1946 – Film about the Jewish Brigade which fought in World War II as a unit of the British Army. Includes scenes of Jewish solders celebrating the seder in Europe (from 8:03 min.)
To Save One Life 1952 – Docudrama about two sisters who immigrated to Israel from Yemen through Youth Aliyah. Includes scenes of Pesach cleaning, preparations and seder in a youth village. (from 39:55 min.)
Seder De Pesach 1980s – A Jerusalem family from North African conduct a model Sephardic seder. The film is interspersed with stories and animations depicting the Exodus from Egypt. (French)
Operation Exodus Honors American Troops At A Special Seder In Israel 1991 – American soldiers stationed in Israel participate in a special seder with new immigrants from the CIS and Ethiopia, shortly after the Gulf War.
Our Way: Sarajevo 1993 – The JDC and Jewish leaders in Sarajevo, Bosnia hold a special seder during the civil war in the presence of Moslem and Christian clerics. (from 3:28 min.)

Photo Stella Szpira
Details

Written by

Jonathan Danilowitz
What makes one art gallery stand out as special and different from all the others that, interesting as they may be, seem to be so run of the mill? Of course, the artists and their works, but every gallery worth that designation offers us a view of artistic talent that can make our jaws drop. So is it the location? The theme? The setting? All of the above?
Yes, yes and yes. And Chabba Gallery has it all. Nathalie Mamoun captured the essence at an art center ("gallery" is almost too mundane a word for the setting) at her delightful home in Herzlia Pituach.
An at-home art gallery? Don't knock it till you see it and until you understand the whys and wherefores. Firstly, the large house is the perfect setting for an art gallery, with a spacious lower ground floor just begging to be utilized. And as Madame Mamoun explains in her delightful French accent: "How often hasn't it happened that you see a work of art (painting, sculpture, a collage, a photograph or even a mobile) that you know you want, but when you get it home and see it on the dining room wall, or standing in the entrance hall, or hanging from the ceiling in the family room, or wherever, you know it just doesn't fit your style, the surroundings, your home. It looked great in the gallery, but at home? Ugh!"The solution is to see art in real-life settings, just as you see it at Chabba Gallery: on the terrace, or next to the television, or above the lounge suite, or on the wall in the dining room. Will it match? Only you can tell, but at least you know how it might appear in your home (or office).
The gallery opened about one year ago and in general the works are available for viewing by appointment only (see details below). This past week was special, with a week-long exhibit (entitled "Four Corners") of international artists in an exclusive exhibition. (Special exhibitions, when the gallery is open at set hours without appointments, take place from time to time. Check the website for updates). The current exhibition continues for another month. We were privileged to view the entire exhibition and to meet two of the artists.
Rasa Flay was born and raised in Lithuania and has lived in several countries (her husband is a diplomat), including Vietnam. She says that her inner self knew early on that art was her lifeblood, but at her parents' insistence, she studied Business Administration. Later, when she lived in Moscow, she took art courses and began to express herself artistically. She trained further in Hanoi in the skills of lacquer painting. The details in her beautifully executed depictions set us on a trail of discovery as to the materials she uses, besides the lacquer; seeing her work on the walls of the Mamoun home is an exhilarating experience. She also has a feature of five photographs of – rocks! Says Rasa: "Art takes many forms, defined by the artist and left to the observer to contemplate, explore and discover the secrets". The voyage of discovery was thrilling.
From Lithuania and Vietnam we 'travelled' to Nairobi, Kenya, seeing art through eyes of Fred Abuga, a young man with a brilliant art future ahead of him. He began his creative journey already as a child, building toys from scraps. His teachers discovered his unique sense of creativity and art and often asked him to portray their teaching aids on the blackboard. Later on he was roped in to paint the backdrops for the school's drama productions. Educated in strict Catholic schools, he was eventually commissioned to paint a portrait of the Bishop of Kenya – an honor indeed for a budding young artist and a major stepping stone to a career that blossomed after his Fine Arts studies at college. The Kenyan French Cultural Center recognized his skills by their award: "Most promising Male Student". Fred Abuga has lived up to that promise.
Other artists exhibiting in "Four Corners" this month include the self-taught Moroccan painter Liliane Danino, who has had solo and group exhibitions around the world, including in Morocco, Canada, France, Israel and the USA. Also Josiane Dias, an art photographer formerly of Brazil, currently based in Israel. She has lived in Geneva, Tokyo and New York City and these varying cultures have clearly influenced her photography on differing levels. Expect the unexpected in her splendid works. And last but certainly not least is Itzhaq Mevorah, Israeli-born and trained and with his own studio specializing in a combination of pop art, ready-made and expressionism with innovative technological tools, in Tel Aviv's Florentine quarter. Revel in some of Mevorah's video art at the Chabba exhibition.
"Art speaks when words are unable to explain" is Nathalie Mamoun's guiding principle. We asked her to explain the choice of "Chabba" as the gallery's name: "The word connotes harmony, happiness, repose, joy, serenity – and is also my grandmother's name".
Need we say more?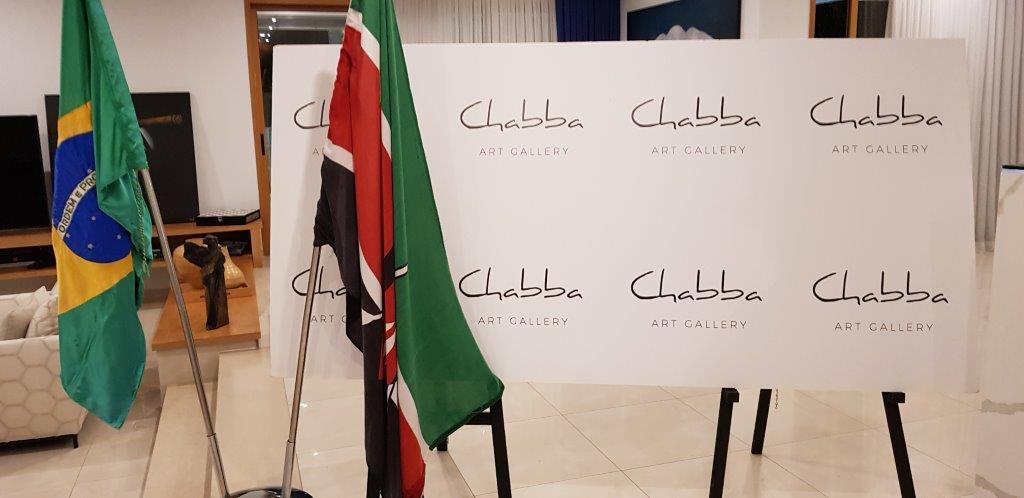 Chabba Art Gallery.
44 Keren Hayesod Street,
This email address is being protected from spambots. You need JavaScript enabled to view it.
www. chabbagallery.com
Tel: Maria +972 (0) 54 832-1915
Nathalie +972 (0) 54 468-4545
Viewing by appointment only
Photos Silvia G. Golan
Details

Written by

Buzzy Gordon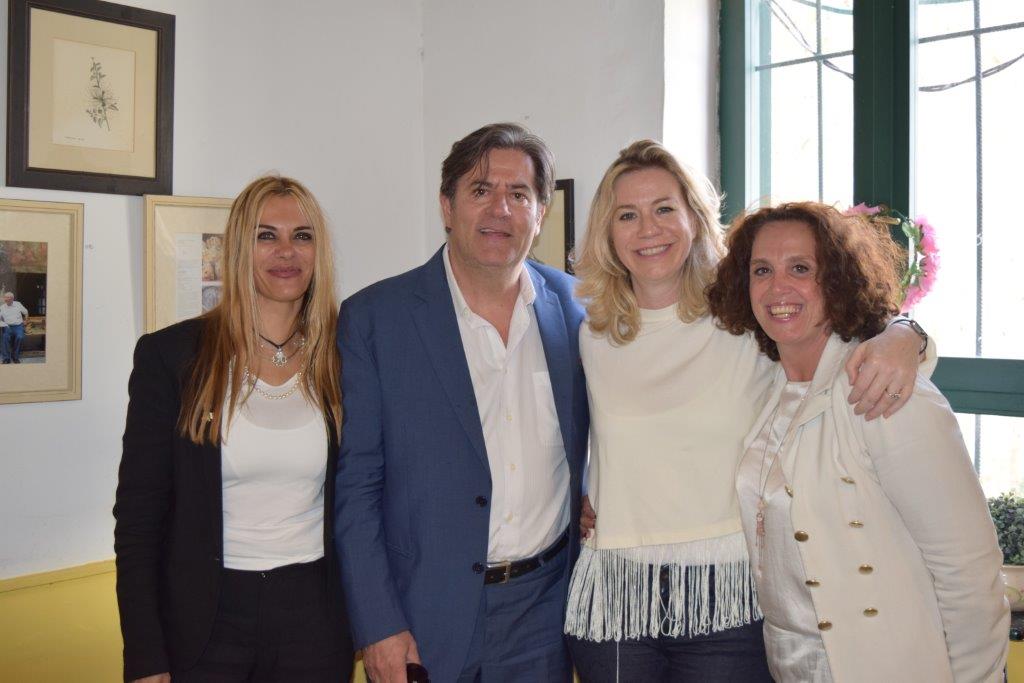 The Israel chapter of the Italian Academy of Cuisine (l'Accademia Italiana della Cucina) held its first and only meal ever outside the greater Tel Aviv area on March 9, 2018, at Manuella Ristorante Italiano, in Zikhron Yaakov.
The Academy visited Manuella in the framework of an outing to the wine country city. The day began with a guided tour of the Beit Aaronsohn NILI Museum, whose exhibits are dedicated to the exploits of the Aaronsohn family and the NILI espionage ring that it founded; the NILI underground operated in pre-state Israel during World War I in support of the British against the Ottoman Empire, and on behalf of the local Jewish population. Following the visit to the museum, Academy members proceeded to the restaurant, off the city's downtown pedestrian mall.
Manuella is a family-owned restaurant whose love for Italy stems from the refuge that Bosnian Jewish refugees found from the Holocaust in that country; the Italian nobleman who hid the family was subsequently recognized by Yad Vashem as one of the Righteous Among the Nations.
Chef Raz Nadav studied in Italy and opened Manuella with his mother in 2010. In 2014, he took third place in a nationwide pizza contest sponsored by the Italian Embassy in Israel. A handsome bronze plaque also identifies the restaurant as the proud recipient of the Ospitalita Italiana award, bestowed by the embassy in recognition of the authenticity of Manuella's cuisine.
"There are only seven restaurants in the country with this designation," says Chef Nadav, "and we are the only restaurant outside of Tel Aviv to be honored in this way."
The Academy luncheon at Manuella commenced with the arrival of the Ambassador of Italy in Israel, His Excellency Gianluigi Benedetti and his wife Sabina. The event was chaired by Academy Delegate Cinzia Klein, and the symposiarchs were Vice Delegate Sabrina Fadlun and ANSA bureau chief Dr. Massimo Lomonaco.
The menu comprised five courses, beginning with an aperitivo consisting of slices of focaccia topped with a ceviche of white fish, and continuing with no fewer than four antipasti: the house focaccia with three condiments (tomato concasse, a zucchini spread, and garlic confit); a panzanella salad of croutons and cherry tomatoes; fried cubes of polenta with sautéed portobello mushrooms in a balsamic reduction; and a green salad of lettuce, asparagus and walnuts in a champagne vinaigrette,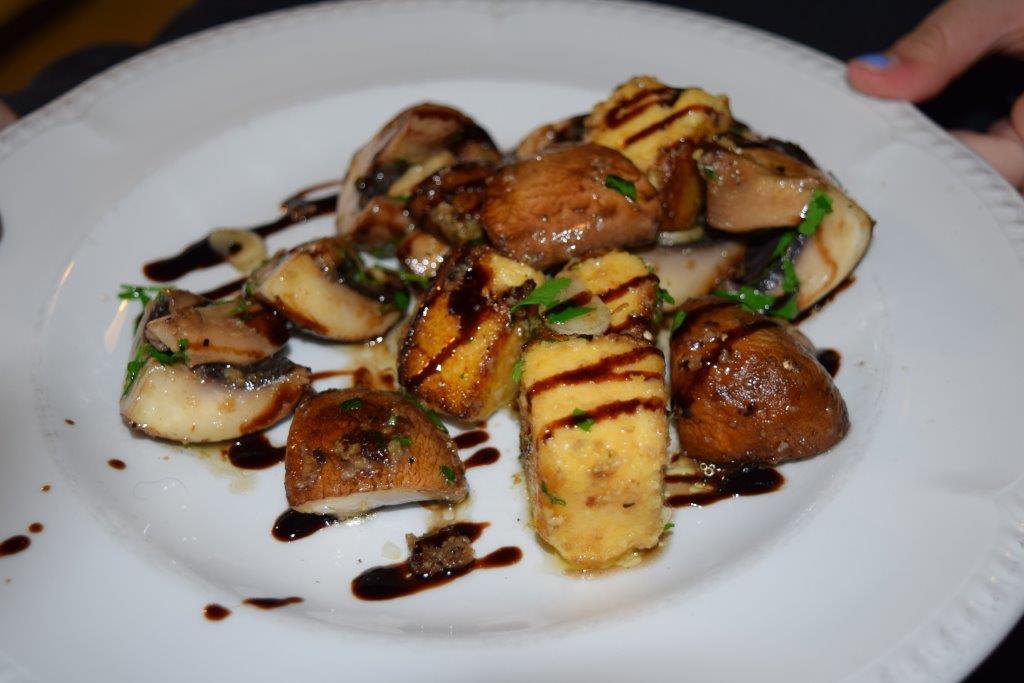 The two pasta dishes served as primi were gnocchi with flakes of fish in a tomato sauce, and sweet potato ravioli in a butter sauce, with shaved Sardinian pecorino.
There were both fish and meat main courses, with diners able to enjoy both and not have to choose between them: meagre fish with steamed spinach and artichoke cream, and beef filet cooked sous vide, with a salad of arugula in a balsamic vinaigrette.
The dessert course encompassed an attractive assortment of small pastries: hazelnut eclairs, Florentine cookies, strawberry vanilla tarts and pistachio tarts
The red and white wines accompanying the meal were imported from Italy: Frascati from Lazio and Valpolicella from Veneto.
At the conclusion of the meal, there was applause for the chef, who was presented with the gift of a book on the role of cheese in traditional Italian cuisine.
Among the distinguished guests attending the luncheon were Dr. Massimo Sarti, director of the Italian Cultural Institute in Tel Aviv; Architect Arie Sonnino; Sabina Mayer, Esq.; Professor Stefano Boccaletti, science attaché at the embassy of Italy; and Dr. Roberto della Rocca, president of the Italian Chamber of Commerce in Israel.
Photos by Silvia Golan
Details

Written by

Leket Org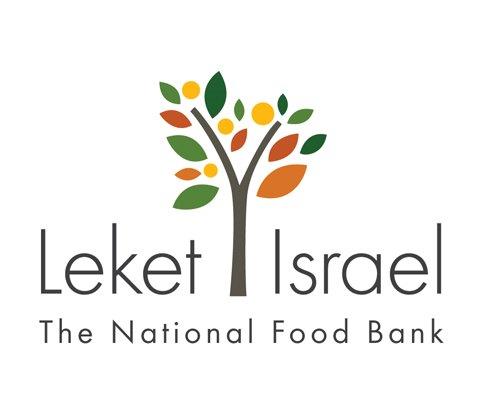 AMOUNT OF FOOD LOSS IN ISRAEL THIS YEAR: 2.3 MILLION TONS 33% OF ALL FOOD PRODUCED IN THE COUNTRY AT A VALUE OF 19.3 BILLION SHEKELS (US $5.6 BILLION)
4.2 MILLION SHEKELS (US $1.2 billion) – FOOD LOSS IN THE RETAIL AND DISTRIBUTION SECTORS
The main causes of food loss in the retail and distribution sectors: expired or short shelf life food, aesthetic defects in packaging or product, and damage in the marketing process
ACCORDING TO LEKET ISRAEL & BDO'S THIRD NATIONAL FOOD WASTE AND RESCUE IN ISRAEL REPORT
TEL AVIV, ISRAEL – March 13, 2018 - Leket Israel in partnership with BDO, released its Third National Report on Food Waste and Rescue in Israel. The press conference was held today at Leonardo City Tower Hotel, a member of the Fattal hotels franchise.
The report presents, for the first time in Israel, a detailed model for the estimation of food loss in the retail and distribution sectors: in retail chains, open markets, local grocery stores and small retailers.
The Food Waste and Rescue in Israel Report reveals that food loss in Israel this year amounts to 2.3 million tons with a market value of NIS 19.3 billion (US $5.6 billion). A large part of the loss is rescuable; approximately 1.1 million tons, valued at NIS 7 billion (US $2 billion). Almost half of the value of salvageable food is found in the retail and distribution sectors, with total food loss in these segments amounting to 400,000 tons this year, worth 4.2 billion shekels (US $1.2 billion).
The loss in the retail and distribution sectors is of particularly high economic value, since it includes the entire investment: growth, production, packaging and transportation. This refers specifically to food that is produced for marketing and consumption and is lost even before reaching the consumer. Due to the characteristics of the loss at this stage, the vast majority of the food is rescuable and can be prevented from becoming waste. Of the NIS 7 billion (US $2 billion) worth of food that can be saved, NIS 3.5 billion (US $1 billion) is in the retail and distribution sectors.
The report also reveals that rescuing 470,000 tons of food loss each year, constituting about 20% of the total amount of food loss in Israel, will fill the gap between food consumption and the normative expenditure of the Israeli population living in food insecurity.
According to Gidi Kroch, CEO of Leket Israel: "The report brings to light that there is enormous levels of food waste that can be saved, if only there was a greater level of public awareness and the implementation of adequate governmental regulation. 18% of the population in Israel lives in food insecurity, when Israel ranks 18th in food insecurity as compared to other OECD countries, and places ninth in expenditure on food in private consumption spending.
This year, Leket Israel rescued 15,500 tons of fruits and vegetables and 2.3 million cooked meals valued at NIS 150 million (US $43 million) and Leket continues its efforts to raise the profile on food waste in Israel. Since the publication of the Inaugural Food Waste and Rescue in Israel Report, two years ago, Leket Israel initiated and implemented new programs for food rescue with the support and through partnerships with the Ministries of Agriculture and Welfare. I am calling on the other government offices to advance this issue, to create a national program that will work to reduce food waste, increase food rescue and actively promote the enactment of the law to encourage food rescue.
It is imperative that Israel set a national goal similar to the UN's resolution of a 50% reduction in food waste by 2030, since adopted by other nations including the US administration," concludes Kroch.
According to Chen Herzog, Chief Economist at BDO: "Israel is lagging behind Western countries in formulating a national policy on food rescue, and as a result, the national economy loses NIS 4.5 billion (US $1.2 billion) every year. Israel, more than any other country, has an economic advantage in rescuing food, due to the combination of high expenditure on food and the growing levels of inequality across the demographic. Food rescue is one of the most effective policy measures to reduce social gaps in the economy, and it is a critical oversight that the government has not yet formulated a comprehensive national plan to rescue food."
Herzog continues: "Retail chains and food manufacturers lost NIS 3.5 billion (US $1 billion) worth of products this year, which is taken directly out of the consumer's pocket. Surplus food in the retail and distribution sectors is inevitable, since retailers are required to ensure a wide, varied and readily available food supply at all times. However, the reality in which excess food is thrown away instead of being donated to the needy is a serious failure on economic, social and environmental levels."
To read the full report and report highlights: https://www.leket.org/en/food-waste-and-rescue-report/
Photo of Gidi Kroch, Leket Israel's CEO – Photo Credit: Yossef Cohen
About Leket Israel: Leket Israel – The National Food Bank is the leading food rescue non-profit organization that rescues fresh, perishable food, which would otherwise be considered waste from farms, hotels, military bases and corporate cafeterias in an effort to aid the quarter of the country's population the lives below the poverty line. Leket works with 200 nonprofit agencies in Israel, providing food to 175,000+ Israelis in need weekly. For more information, please visit: www.leket.org.
Details

Written by

Silvia G Golan & Stella Spira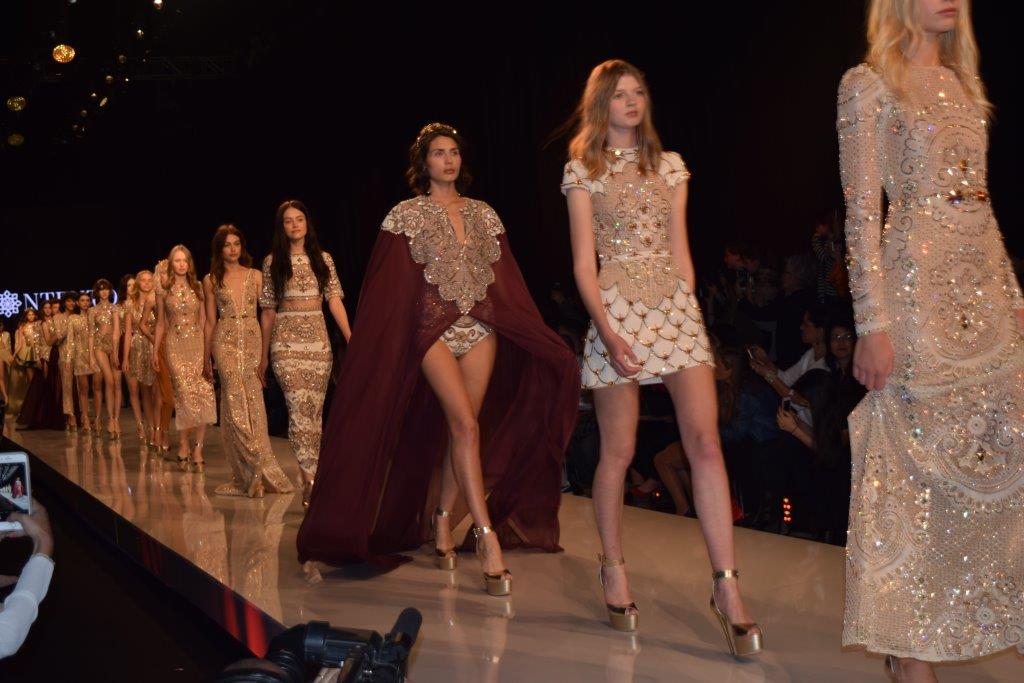 Fashion Week Tel Aviv is returning on March 10th for the 6th time since its initiation in 2011. Israel's biggest fashion event will be held from March 10 - 13 on the historical Hatahana Compound by the seashore of Tel Aviv.
Tel Aviv Fashion Week is supported by the Municipality of Tel Aviv-Yafo, the Export Institute and the Ministry of Foreign Affairs, which are instrumental in helping host international media, buyers and other influential personalities in the global fashion field.
Fashion Week will open with a gala event in partnership with the world's leading jewelry brand PANDORA, attended by Tel Aviv Mayor Ron Huldai and other dignitaries. The event will expose the SHINE collection as part of the largest international brand launch. The SHINE collection presents sterling silver 18K gold plated items in intricate designs and combines traditional techniques with high-end modern jewelry and available price range. 25 Israeli women of all ages, including artists, actresses, singers, models and others, will walk the runway wearing PANDORA's new collection. 25 leading Israeli fashion designers of different backgrounds and styles will personally design gold and silver dresses inspired by the PANDORA SHINE collection, specifically for the show.
"This year, for the first time in Israel and around the world, Fashion Week will feature models of all ages, sizes, colors and religions. I believe I'm involved in great changes happening today in the fashion world and beyond. Fashion Week Tel Aviv will introduce a different beauty standard, which will be visible throughout most of the shows", said Motty Reif, founder and producer of Tel Aviv Fashion Week Tel Aviv about his disruptive vision for the fashion industry.
The line-up of designers and brands showcasing their collections at Fashion Week Tel Aviv 2018 includes: Alon Livne , Lara Rosnovsky together with Magnolia jewelry, Holyland Civilians (Dor Chen and Anat Meshulam), Shenkar fashion design department, Dror Contento, "Turning Tables" - a unique project to help women get out of the cycle of prostitution in collaboration with Yvel jewelry brand, G.R.A.S. jewelry, Twentyfourseven, Dorin Frankfurt and others.
UPCOMING DESIGNERS:
For the third time fashion week will feature the winners of the National Lottery competition for emerging designers, including: Shahar Avnet, Ariel Bassan, Adi Benjo, Eran Shani, Dana Cohen and Moriel Dezaldeti.
Other special shows will display the collections by Idan Laros, Gideon Oberson and Karen Oberson KO, Rima Romano in cooperation with the international shoe brand Reebok, a fashion show by jewelry designer Maya Geller, and other graduates from the National Lottery competition, which went on to establish their own brand: Gal Shenfeld - Mews, Nadav Rosenberg - Northern Star and Hili and Ari - Hili Ari.
Talented brands such as SAMPLE by designer sisters Einav Zini and Nofar Mahluf, Chana Marelus abd Maoz Dahan NOUVEAU RICHE DOG will be back, furthermore, Evyatar Myor, a new designer, will showcase his new collection. Fashion week will end with a festive show by Vivi Bellaish.
Events
Sunday, March 11th
14:30 – 20:00
Showroom of selected designers, some of which are doing their first ever pop-up. Showroom will carry streetwear, accessories and shoes.
Monday, March 12th
10:00 – 20:00
Showroom
16:00
Fashion Show by upcoming designers for Tel Aviv Digital card holders
18:30
Book Launch Event with author, Adam Katz Sinding at Story
Tuesday, March 13th
10:00 – 20:00
Showroom
17:00
Fashion Tech Event at Ultima Studio
Photo Silvia G. Golan