Life Style
Details

Written by

Silvia G Golan
The Marina Tel-Aviv non-smoking hotel is perfectly located on the shore line, right in the heart of the city's seaside boardwalk and the marina. Its unique location provides a relaxing experience with great accessibility to the city's business leisure and cultural center.
Throughout the hotel the guest find a variety of artwork by well-known Israeli and International artists that are part of the Dubi Shiff Collection, which includes more than 300 paintings and drawings. The paintings are exhibited in all the hotel public areas and rooms.
The Marina Business center and amenities is especially tailored for our corporate guests.
The lounge offers meeting areas in a peaceful atmosphere, dynamic business surrounding with computers, wireless internet access, copying machine, fax, office services and daily newspapers and magazines.
Light snacks as well as hot and cold beverages are served.
The roof top swimming pool is surrounded by a magnificent view of the blue Mediterranean Sea, the marina and the sky line of Tel Aviv, decorated with wooden decks for sun tan and relaxation. It is perfect also for different events.
Exclusive bar serving snacks and light refreshments.
The pool opens during summer months only.
Lobby bar with direct access to the Tel Aviv promenade beach and the marina. A place to gather with friends and enjoy light dairy meals, hot and cold drinks and alcohol beverages.
Free WIFI.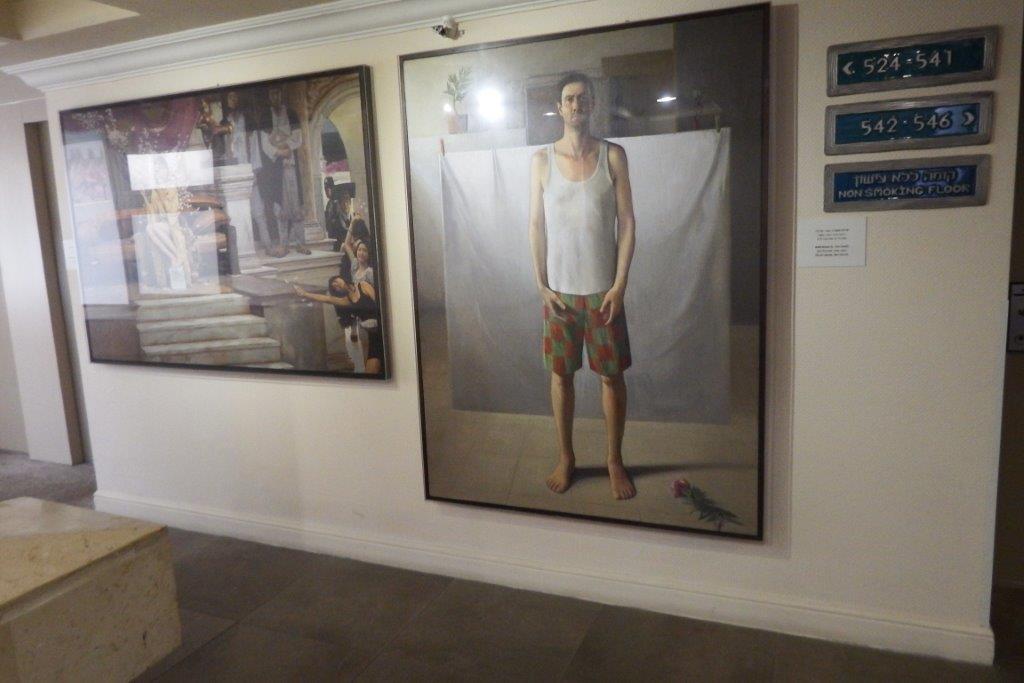 Parking is available at an additional charge.
For observant guests we have Synagogue, Sefer Tora and Shabbat Elevator.
From intimate gatherings to grand occasions, seven multi-purpose modern meeting rooms, from 15-200 participants, offering flexibility in capacity and configuration.
For business or pleasure, Marina's experienced team will happily coordinate the meeting or event to ensure ultimate success.
Choice from 86 Club Rooms, 9 Club Family Rooms, 44 Superior Rooms, 2 Superior Rooms for the disabled, 8 Superior Family Rooms, 6 Suites and one Presidential Suite.
Address: 167 Hayarkon st., Tel Aviv 61032
Website: www.Marina-telaviv.com
E-mail :This email address is being protected from spambots. You need JavaScript enabled to view it.
Tel: 03- 5211777
Fax: 03- 5211772
Photos Silvia Golan
Details

Written by

Philippine Embassy
March 2015, Tel Aviv, State of Israel – The Queen of the Desert, a prestigious and all-female club in Israel consisting of 7,000 women leaders in various fields, has chosen the Philippines as its next destination for its annual caravan tour.
On 12 March 2015, the Philippine Embassy in Israel met with Yosha Sigal, Manager of the Queen of the Desert, Raanan Ben-Bassat, CEO of Geographic Society (a major tour company in Israel), and Yariv Fisher, Philippines-Israel Tourism Chamber Chairman and FlyEast Ltd. CEO, to discuss plans and preparations for the Philippine tour of about 400 Israeli women consisting of executives, community and government leaders and top professionals and celebrities. The first group of "Queens" will tour the Philippines in April-May 2015, while the next batches will go in October - December 2015.
The Queen of the Desert tours are very popular in Israel. Founded by the Geographic Society in 1999, the Queen of the Desert conducts an annual expedition combining adventures in off the beaten tracks and routes not usually found in regular tourist maps, and activities that challenge the participants' physical and mental strength and teamwork skill. The tour is different from other travel experiences as it gives participants more opportunity to immerse themselves in and learn from the culture of the places they visit, and contribute to communities in the form of humanitarian projects. Joining the tour is a most sought-after "badge of honor" among Israeli women of substance who are in their 40s and up.
Philippine Ambassador to Israel Neal Imperial welcomed the decision to embark on an expedition in the Philippines and assured the group that the participants, as well as the rest of Israelis following the event, will be treated to beautiful sights and a wide range of unique and unforgettable experiences.
He stressed that "The Philippines is the most gender-equal country in Asia and the Queens will feel at home there. Our country is well-known for its smart and independent-minded women who are in the same mold as the fearless members of the Queen of the Desert."
The Queen of the Desert's upcoming trip to the Philippines will be a big boost to PH tourism, currently enjoying 30% growth in Israeli tourist arrivals. The new direct flight between Turkey and the Philippines, which started this March, offers more options for Israeli tourists going to the Philippines via Istanbul.
Last year, Israeli news and travel agencies, News1 (http://www.news1.co.il), Walla (http://travel.walla.co.il), Terminal (http://www.terminal.org.il), and International Air Services (http://www.ias.co.il) featured the Philippines in their websites, referring to it as the next must-visit destination for Israeli travelers because of its rich cultural heritage and world class tourist attractions. The Queen of the Desert is the latest to consider the country as a preferred destination.
The Queen of the Desert tours continue to attract thousands of women in Israel and even from other countries. It owes its prestige to the fact that applicants have to qualify in a rigorous screening process in order to participate in the expedition. Since its first trip to Jordan in 1999, the group has gathered more than 7,000 women from Israel to travel to far and exotic places in countries such as Turkey, Ethiopia, Georgia, Thailand, Romania, Morocco, Uganda, Spain, South Africa, Albania, Lapland, China, India, France, Guatemala, Kyrgyzstan, and Laos.
Photo : Yosha Sigal, Manager of the Queen of the Desert, Philippine Ambassador to Israel Neal Imperial, Raanan
Ben-Bassat, CEO of Geographic Society, and Yariv Fisher, Chairman of the Philippines-Israel
Tourism Chamber Chairman (from left to right).
Details

Written by

Silvia G Golan
The Waldorf Astoria Hotel offers now the possibility to experience a sensational breakfast experience accessible to the general public.

The menu combines specialties from the Palace Restaurant together with a reach buffet that includes different types of fish, bread, salads, yoghurts, cheese, seasonal fruits, natural juices and desserts.
The Jerusalem Waldorf Astoria Hotel offers its breakfast to the general public. The menu combines specialties from the Palace Restaurant together with a reach variety of the best dishes in the frame of an aristocratic atmosphere.
The menu includes, amongst others, omelets with salmon, champignons, goat cheese, mozzarella and pecorino, benedict eggs with hollandaise sauce accompanied by smoked salmon and spinach, fresh pastries, Belgian waffles and even oat cereals with blueberries, raspberries, strawberries and seasonal fruits for the lovers of healthy food.
Besides the above, the Palace Restaurant offers the most extensive breakfast buffet ever seen in Israel. This buffet includes various types of fresh and smoked fish (smoked and coiled herring, smoked salmon, tuna fish, halibut, mackerel and home maid garb lacks) as well as a series of fresh salads, warm dishes, different seasonal vegetables, soft and hard cheeses (Manchego, Camembert, Brie, Saint Moor, Grana Padano, Gouda, red wine goat cheeses), a variety of yoghurts and seasonal fruits.
Guy Kleiman, the manager director, stressed that "Those who are looking to enjoy an extraordinary breakfast adventure, either a romantic encounter or a business meeting, will have the pleasure to meet a unique experience never seen in Israel before. The aristocratic international atmosphere, the unique gastronomic variety as well as the outstanding service assure the guests an unforgettable experience".
In addition, a healthy corner provides sugar free tarts, gluten free bread, a big variety of exotic dried fruits, vegetables, etc. The cost per person is 144 New Shekels.
Breakfast times:
Sunday to Friday: 06.30 to 10.30 hs.
Reservations: Tel. 02-5423353 – Address: Irgun St. 26, Jerusalem
It is advisable to reserve places in advance.
The Waldorf Astoria Hotel that was built on the foundations of the re-known Palace Hotel in Jerusalem, is considered the most expensive hotelier project in Israel. Its cost required an investment of about 150 million dollars. The hotel, the first and only international prestigious hotel in Jerusalem, counts with 226 rooms, 29 of which are suites, an elegant dancehall, high elaborated meeting rooms, gourmet restaurants and a highly qualified service that was not yet seen in Israel.
In order to make a reservation to the Waldorf Astoria Hotel in Jerusalem or to learn about the Waldorf Astoria chain of hotels all over the world you are invited to visit the site www.waldorfastoria.com .
For additional information about the chain please look into the following web address http://news.waldofastoria.com.
Details

Written by

Silvia G Golan
HOLLANDIA, the company specialized in sleep engineering, launches for the first time in Israel three innovative products:
· Tempur Sleep Center, experiential simulation room that provides a feeling of floating in space.
· Pierre Cardin collection.
· 4 SEASONS warm cover.
HOLLANDIA brings to Israel for the first time the experiential Tempur Sleep Center, a revolutionary sleep center, a sleeping room that makes you feel as floating in space.
This room is presently available in the company branches in Herzliya, Jerusalem, Haifa and other cities. Now, everyone can try the Tempur mattresses in previously unseen conditions. The experiential Tempur Sleep Center is a simulation room having adjustable beds with the pampering Tempur mattresses. The room is built without ceiling, it is not opaque nor transparent, and with soft lighting to provide sleeping room atmosphere. The screens in the room show a film that explains the unique development of the Tempur mattress, where the Tempur Sleep Center, also known as Space Cabin, operates continuously, every item in it moves, so that a vivid experience of floating in space is created.
Tempur mattresses are especially pampering. The Tempur material was originally developed by NASA for the production of space pillows for astronauts. It has an unusual capability for pressure spreading. This capability enables these mattresses to provide an experience of healthy and comfortable sleep, and a feeling of weightless sleep. The Tempur mattress structure provides all the conditions for natural, deep and continuous sleep.
The Tempur Sleep Center experience is offered free of charge for everybody.
Simulation duration: 7 minutes.
This room is available in the company branches in Herzliya, Jerusalem, Haifa and other cities.
HOLLANDIA presents, toward winter of 2015, a new collection of blankets, bed covers, and a variety of textile items from Pierre Cardin's fashion house.
HOLLANDIA offers also a collection of blankets, bed covers, and textile items manufactured by the French prestigious Pierre Cardin's fashion house.
The designs of the blankets and bed covers are inspired on nature and characterized by a variety of earth coloring, such as brown, red, dark gray, and more. The blankets are manufactured from natural and synthetic fibers in different textures, and weaved with high-quality embroidery, and the exclusive Pierre Cardin's logo impressed in their center. The unique design of these blankets allows their use with no need to cover them, and their wide sizes make them suitable for use as bed covers.
The blankets and bed covers are part of a larger collection that includes a separate set of towels in 3 sizes for the hands, face and body, and another set that includes the towels, and an additional set that includes the towels plus a bathing robe. The collection also includes towels in a variety of colors and shapes.
HOLLANDIA launches an innovative blanket: 4 SEASONS.

A special patent makes this blanket suitable for the coming winter and the following seasons.
A high-quality blanket that is healthy, and friendly to the user and the environment.
The blankets and bed covers are part of a larger collection that includes a separate set of towels in 3 sizes for the hands, face and body, and another set that includes the towels, and an additional set that includes the towels plus a bathing robe. The collection also includes towels in a variety of colors and shapes.
HOLLANDIA launches the 4 SEASONS innovative, high-quality and pampering blanket, for the coming winter and the following seasons.
This blanket consists of two parts that can be attached or separated, as needed, and, as labeled, can be used during all 4 seasons. In the transitional seasons, autumn and spring, you can use a blanket that weighs 250 grams. In the summer you can suffice with a 125-grams blanket, and in winter you can attach both for a warmer and pampering 375-grams blanket.
The blanket is made of 100% fine and softened polyester micro fibers, with a texture made of squares. The blanket quality is determined by the number of contained stitches. Since this blanket contains long fibers and relatively few stitches, the quality of its isolation is high.
The 4 SEASONS blanket is especially healthy. It is anti-bacterial and repels dust mites. The blanket fibers undergo a special treatment that impedes living space for dust mites. In addition, the blanket is well ventilated and enables pleasant and good sleep during the whole night.
The blanket is very comfortable for use. Unlike other blankets, it can be cleaned very easily, using a washing machine, and dried easily using a drier.
The blanket is produced in Spain using 100% recycled materials.
Prices:
Single-size blanket, 150-200 cm at launching price of 785 NIS.
Double-size blanket, 200-220 cm at launching price of 1275 NIS.
Selling place:
HOLLANDIA chain stores throughout the country.
About HOLLANDIA:
HOLLANDIA chain is owned by the Barseset family. It includes 7 branches throughout the country and a logistic center in Sderot. It represents the international companies TEMPUR, AUPING, Elegante and Pierre Cardin in Israel.
Photo Silvia Golan
Details

Written by

Silvia G Golan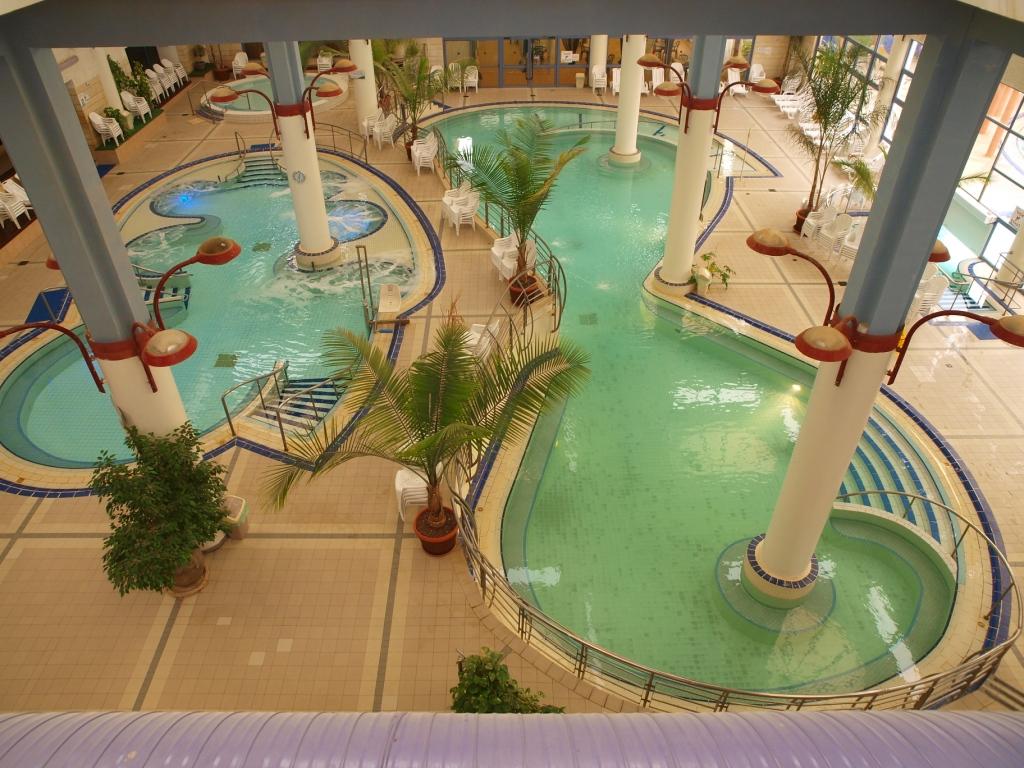 "Desert Oasis", beautiful estate of Health and Spa, provides:
· 9 large and especially designed treatment rooms, and beautiful lobby.
· Large variety of health treatments, among the most advanced in Israel, provided by specialized masseurs.
· 2 special treatment rooms for couples, which include private Jacuzzi tubs that provide intimate, romantic and relaxing atmosphere.

· VIP Spa site - private Spa facilities and especially designed lawn, which includes sun-tanning terrace, comfortable sun tanning with outdoor Jacuzzi and Spa.
· "Spa in the Desert" is suitable for private events, fun days and social celebrations.
· Culinary experience, lead by the chef chain of Guy Peretz, Eli Uzan – a variety of traditional and new menus per order.
"Desert Oasis", the estate of Health and Spa, is located in the Ramat Negev region, 20-minute drive south of Beer-Sheva, and covers an area of 8000 square meters. It launches these days the "Spa in the Desert", a new and elegant Spa site. This new site has a unique design, which provides its visitors with a feeling of entrance to a calm, harmonic and charming world. This Spa site was built with an investment of 3 million NIS.
"Spa in the Desert" is a secluded site within the "Desert Oasis" estate, and the entrance to this site is allowed to the Spa visitors only. This site is roofed, and has a vast parlor at its center. It includes 9 especially designed treatment rooms that inspire a relaxing atmosphere, where light food and refreshment are served. Two of the treatment rooms are dedicated to couples, and include private 2 beds and Jacuzzi tubs that provide intimate and romantic atmosphere for a few hours.
The Spa treatments include: Medicinal massage, massage with hot stones, massage with hot sesame oil, Ayurveda massage, massage of body extremities, and body massage combined with feet massage.
The VIP Spa site is located outside the roofed "Spa in the Desert" site. It is open and limited to the VIP guests. It includes private Jacuzzi and sauna, sitting spots and sun-tanning terrace in a calm and relaxing atmosphere. The Spa guests are provided with personal dressing rooms, which include two bathing rooms and personal lockers, so they can walk around comfortably within the site. Each VIP guest receives at the entrance an elegant robe and personal Spa shoes.
Among the first guests at the VIP Spa site inauguration, was President Shimon Peres, who invited the president house workers and their families, about 70 people, to a charming and relaxing evening that included a variety of indulgences, dinner and public singing in the "Desert Oasis" estate and the new Spa site.
Udi Zilberstein, "Desert Oasis" CEO, said: "This new Spa site is one of the most prestigious in Israel and we invested millions of NIS in its construction. The site was planned and designed to provide the Spa guests a special physical and spiritual experience, so that along with the professional treatments, they can enjoy the unique, inviting and relaxing design. The site provides suitable solutions for guests interested in privacy and enjoyment of personal Spa facility, and for others that prefer social celebrations in this estate."
I strongly recommend it !!!
Photos courtesy of Spa in the Desert