Life Style
Details

Written by

KKL-JNF.
KKL-JNF hosts "Israel Calling" - Celebrating Eurovision together - Planting a tree with KKL-JNF
KKL-JNF hosts "Israel Calling" - Celebrating Eurovision together

For the first time in Israel: Eurovision artists from all over Europe attended in a unique promo event on April 12th, 2016 in which they planted trees in KKL-JNF's Tzora forest.
Mr. Danny Atar, KKL-JNF World Chairman: "The current visit by leading artists from Europe will connect diverse musical talents to Israel's rich nature thus promoting cooperation and fellowship between various Nationalities and cultures over common ideals – Nature and musical art are entwined.

KKL-JNF is Israel's largest green organization, with a well established reputation around the world. We believe that through common grounds, which nature and music represent so well, we can communicate more aspects of the country of Israel".
Photo Credit: Avi Hayun, KKL-JNF Photo Archive.

Photo Caption: Eurovision contenders at KKL-JNF President's Forest in Tzora Forest shouting: TREES!

Video clip from the event: https://youtu.be/BmVglreAnQQ
Details

Written by

Jonathan Danilowitz
Austria :Travel, Tourism and Tirol.
On Monday evening tourism professionals gathered at the charming residence of His Excellency Martin Weiss, Ambassador of Austria to the State of Israel, where he and his wife Suzy hosted a cocktail reception in honor of emissaries from the Tirol Region of Austria. The group was in Israel to promote the region as an attractive tourist destination for the locals. Israelis are known as inveterate travelers, who do more business and pleasure trips annually, per capita, than any other nation in the world.
Beautiful posters of the region attracted almost as much attention as the guests. Nevertheless, the Austrians chatted amicably with the Israeli counterparts while everyone enjoyed the relaxed atmosphere and delicious refreshments. It was not all "fun" for the visitors, who that same afternoon had met with other tourism officials for a working seminar at a Tel Aviv hotel.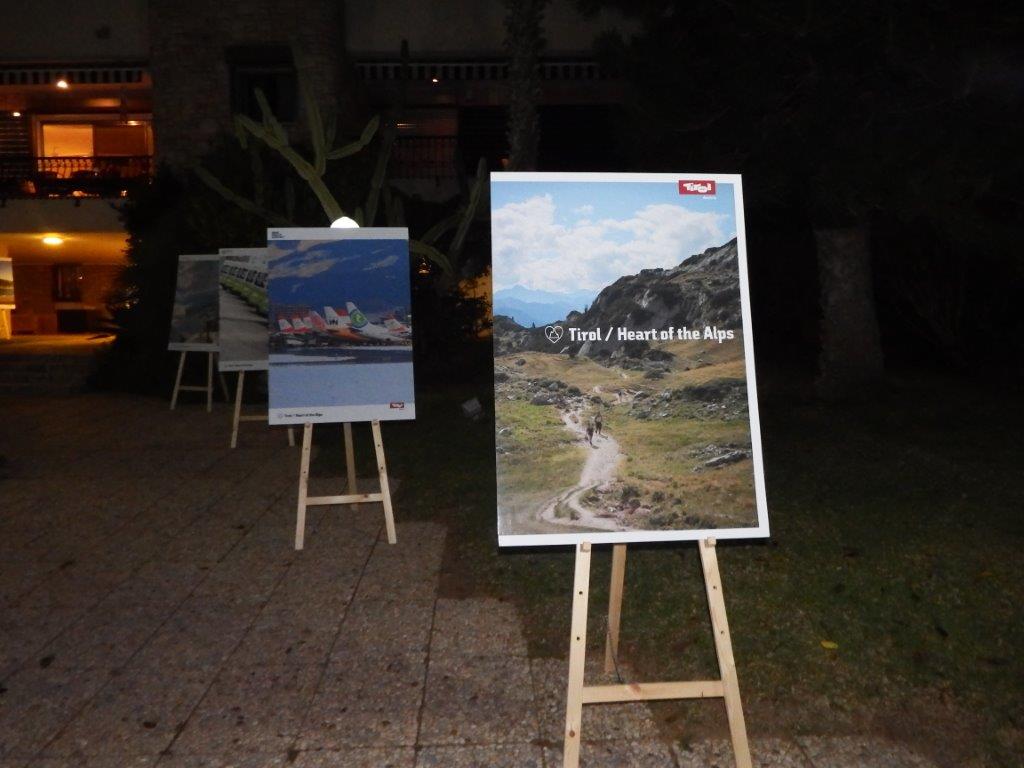 Among the guests were Moni Barr (Domicar), Aviva Lavi (El Al), Ofer Adler (B.D. Graiver), Wilma Himmelfreundpointer (Austria-St. Anton), Maritta Jungmann (Austria-Ischgl), Guenther Schabhuettl (Commercial Counsellor, Austrian Embassy), Michael Eiter (Austria-Swarovski Tourism), Ben Segenreich (Austria-media specialist), Holger Gassler (Austria-Tirol Tourism Board), Silvia Golan (LatinaMediaGroup & diplomacy.co.il), Yigal Ravid (Israeli radio & TV presenter), Rolf Kohler (Austrian Airways Manager, Israel), Marina Kaplon Digmi (Stern Ariely PR), and more.
Tirol – here we come.
Details

Written by

Jonathan Danilowitz
EL AL Does it Again – Before You Even Fly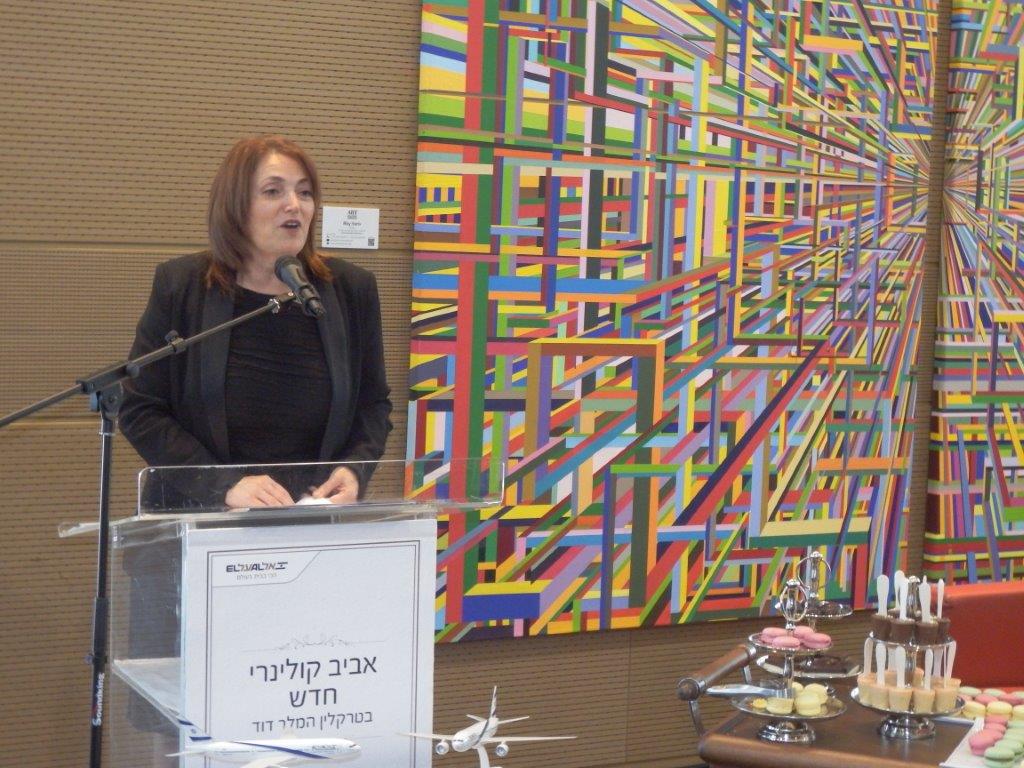 Diplomats, business people, impresarios and entrepreneurs – not to mention society members and other travelers – know that flying in First or Business Class is much easier long before the flight takes off. Booking, checking in, security checks – everything is faster, easier, hassle-free and more convenient. But perhaps the main aspect of flying the exclusive cabins is the airport Business Lounge before the flight. Of course there are lounges and there are lounges … they are supposed to be comfortable, tranquil places to have a cocktail, read a newspaper, check emails, grab a meal, even have a spa treatment, and then board the flight relaxed and calm.
At Tel Aviv's Ben Gurion Airport, the exclusive EL AL Lounges (there are two – for First and for Business travelers) just got better (the final steps of the "new and improved" upgrade take effect from mid-April just in time for the spring-summer season). Whereas EL AL's exclusive lounges have always been highly regarded, the improved versions are distinctively unusual. The airline joined forces with a number of outside service providers to enhance the passengers' flight experience on the ground: "Mazal Talleh" the caterer with revamped menus; an elegant "Glenlivet Single Malt Whisky Lounge"; an exclusive Golan Heights Winery wine bar in the First Class Lounge and the winery's wines available in the Business Lounge; a "Bonjour" on-premises bakery (!); a professional espresso bar with "Café Joe" gourmet coffee, and more.
Standard services in the EL AL lounges include telephone and internet, massage loungers, exclusive toilet facilities, luggage storage, service desks, electronic flight-information boards and of course a serene lounge area for business or social meetings while passengers enjoy refreshments and appetizing meals.
The step-up to the lounge modernity of international standards obviously took a lot of thought and work. The DIPLOMACY website congratulates EL AL on its ongoing efforts to improve the flight experience for its customers.
Photo Silvia Golan / Sivan Farag
Details

Written by

KKL
President of the Hellenic Republic Mr. Prokopios Pavlopoulos Plants a tree at KKL-JNF Grove of Nations
His Excellency the President of the Hellenic Republic Mr. Prokopios Pavlopoulos planted an olive tree at KKL-JNF Grove of Nations Forest today, Wednesday, March 30th, 2016.
Mr. Pavlopoulos is the 83rd head of state to plant a tree in the Grove of Nations, where presidents and prime ministers plant a tree as a sign of friendship with the State of Israel and the Jewish people and as a symbol of hope for peace between all the nations of the world.
President Pavlopoulos' current visit to Israel is in celebration of 25 years of bi-lateral relations between Israel and Greece, which stem from the ancient bonds of the two countries' history, academia and culture, as well as shared goals for economic stability and regional security.
Greece provided Israel with aid and assistance during the December 2010 forest fire which devastated the northern Carmel forest. Greek planes were among the first to come help Israel put out the raging fire, sending aircrafts with technicians, firefighters and equipment to Ramat David Airbase.
President Pavlopoulos is well known for his support of the Greek Jewish community. His visit marks the third Presidential visit from Greece since full diplomatic relations were established.
Photo Credit: Yael Herman, KKL-JNF
Details

Written by

Jonathan Danilowitz
Once again, for the 22nd successive year, the International Mediterranean Tourism Market (IMTM) will take place at the Convention Center of the Tel Aviv fairgrounds 9-10 February 2016
The successful ITN – ORTRA team is organizing the event again. Israel Travel News (ITN – publishers of tourism magazines, websites and newsletters) and ORTRA (Israel's premier conference organizers) make sure that the fair, which has grown in leaps and bounds from year to year, will be a grand success.
The Israeli public is hungry for travel news on new destinations and also on the old favorites. IMTM is the perfect solution. As always there will be an interesting range of special presentations, screenings, lectures and discussions, some by invitation only, but most open to the general public. This year two interesting presentations will focus on medical tourism, incoming and outgoing. This hot topic is being given center stage at IMTM for the first time. There are multiple aspects and the discussions promise to be absorbing.
One of the desirable "by invitation only" events is the lavish pre-opening breakfast on the first day, exclusively for ambassadors serving in Israel. All ambassadors have already received an invitation. Ambassadors who have not yet responded ("RSVP") are reminded to do so as soon as possible.
Once again, a series of start-ups under the title of "Digital Travel Dome" (designated separately in the catalog, distributed free) display the ingenuity of Israel, the "start-up nation", in the field of digital apps that make information easy to find on your smartphone. If for no other reason (and there are plenty of other reasons), make sure to get your catalog when you visit the fair.
No need to say that Israel is going through trying times, so the promised success and numerous exhibitors is a real indication of the attraction that IMTM has for travel-industry professionals worldwide. Cross-border travel is the hallmark of peaceful coexistence. Can tourism will be the flashpoint of peace in the Middle East? Perhaps for world peace as well? Time will tell.
Silvia Golan, the Executive Director of www.diplomacy.co.il , and yours truly, will be at IMTM 2016. We hope to see you there.
The Tel Aviv Convention Center, commonly known as Ganey Hataarukha, is located on Rokach Boulevard in northern Tel Aviv, Israel, adjacent to the Tel Aviv University Railway Station.

Address: Rokach Blvd 101, Tel Aviv-Yafo