Life Style
Details

Written by

KKL-JNF.
KKL-JNF hosts "Israel Calling" - Celebrating Eurovision together - Planting a tree with KKL-JNF
KKL-JNF hosts "Israel Calling" - Celebrating Eurovision together

For the first time in Israel: Eurovision artists from all over Europe attended in a unique promo event on April 12th, 2016 in which they planted trees in KKL-JNF's Tzora forest.
Mr. Danny Atar, KKL-JNF World Chairman: "The current visit by leading artists from Europe will connect diverse musical talents to Israel's rich nature thus promoting cooperation and fellowship between various Nationalities and cultures over common ideals – Nature and musical art are entwined.

KKL-JNF is Israel's largest green organization, with a well established reputation around the world. We believe that through common grounds, which nature and music represent so well, we can communicate more aspects of the country of Israel".
Photo Credit: Avi Hayun, KKL-JNF Photo Archive.

Photo Caption: Eurovision contenders at KKL-JNF President's Forest in Tzora Forest shouting: TREES!

Video clip from the event: https://youtu.be/BmVglreAnQQ
Details

Written by

Jonathan Danilowitz
Austria :Travel, Tourism and Tirol.
On Monday evening tourism professionals gathered at the charming residence of His Excellency Martin Weiss, Ambassador of Austria to the State of Israel, where he and his wife Suzy hosted a cocktail reception in honor of emissaries from the Tirol Region of Austria. The group was in Israel to promote the region as an attractive tourist destination for the locals. Israelis are known as inveterate travelers, who do more business and pleasure trips annually, per capita, than any other nation in the world.
Beautiful posters of the region attracted almost as much attention as the guests. Nevertheless, the Austrians chatted amicably with the Israeli counterparts while everyone enjoyed the relaxed atmosphere and delicious refreshments. It was not all "fun" for the visitors, who that same afternoon had met with other tourism officials for a working seminar at a Tel Aviv hotel.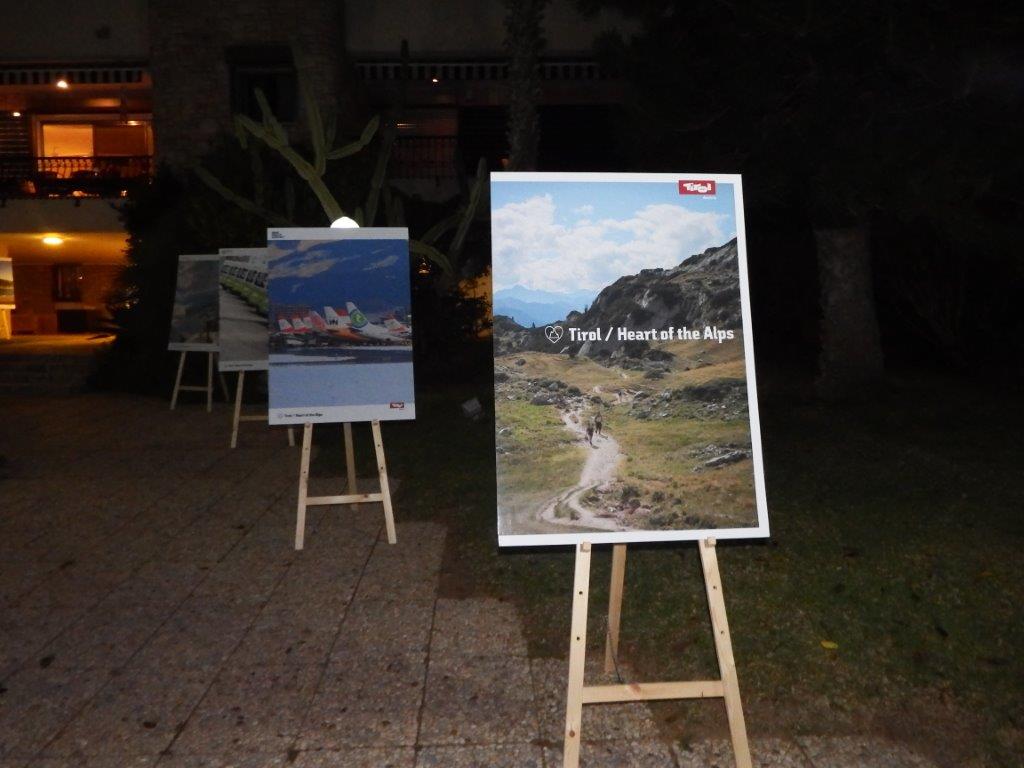 Among the guests were Moni Barr (Domicar), Aviva Lavi (El Al), Ofer Adler (B.D. Graiver), Wilma Himmelfreundpointer (Austria-St. Anton), Maritta Jungmann (Austria-Ischgl), Guenther Schabhuettl (Commercial Counsellor, Austrian Embassy), Michael Eiter (Austria-Swarovski Tourism), Ben Segenreich (Austria-media specialist), Holger Gassler (Austria-Tirol Tourism Board), Silvia Golan (LatinaMediaGroup & diplomacy.co.il), Yigal Ravid (Israeli radio & TV presenter), Rolf Kohler (Austrian Airways Manager, Israel), Marina Kaplon Digmi (Stern Ariely PR), and more.
Tirol – here we come.
Details

Written by

Silvia G Golan
Lifestyle: Opening of the New Central of Hair Center Chain
The Hair Center chain of hairdressing shops, owned by businessman Zahi Revivo, opened its new center in Tel Aviv, at 14 Ahad Haam St., facing Kolbo Shalom, which is the fifth branch of this chain, together with those in Haifa, Natania, Rishon LeZion and Beer Sheva. This new center includes, besides the regular rooms, five VIP rooms for private reception.
Founded in 2015, Hair Center always leads the high technology in Israel relating hair treatment and care. Next year Zahi Revivo plans to open three new branches in Tel Aviv and three abroad.
Hair Center Israel is an integral center de of hair treatments, such as hair restoration, extension, mesotherapy, filling and preservation (for women and men). It also provides coloring, cuts, hairdressing, and advanced hair designs, such as straightening, curling, filling, etc.
Hair Center Israel brought to Israel the most advanced method for hair extension using laser and Keratin treatment, widely used in Hollywood, lasting 4 to 6 months.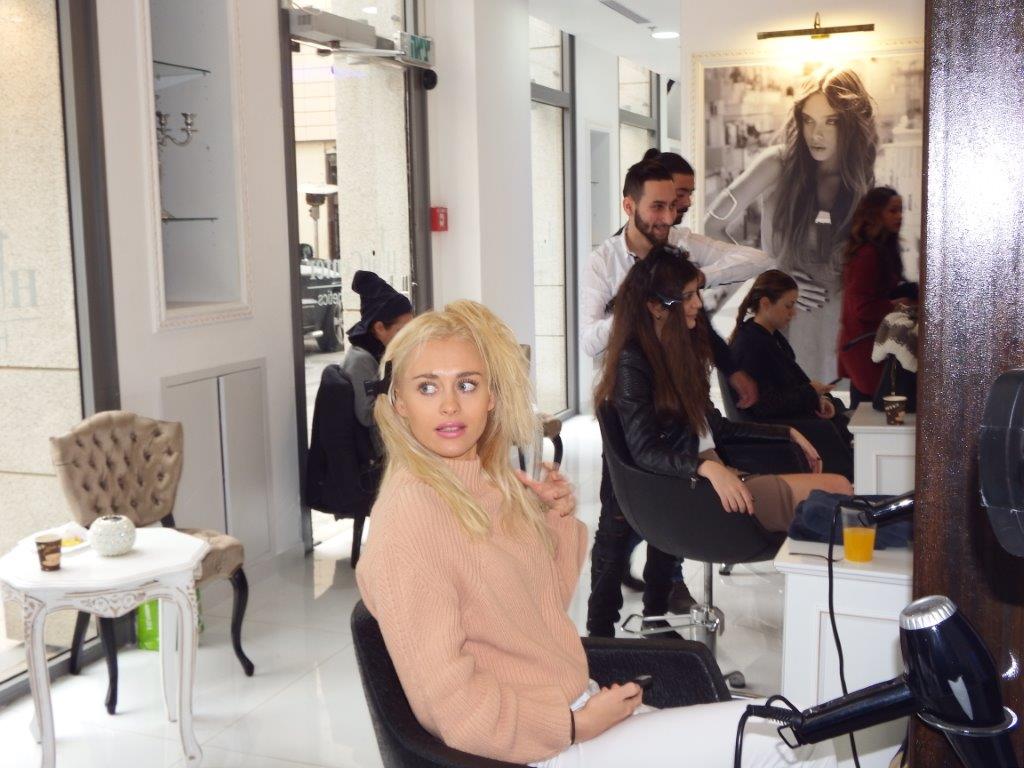 http://www.haircenter.co.il/
Phones * 27597 * 8959 *
Facebook www.facebook.com/haircenter.il
Instagram #haircenterehadhaam Haircenter_il
Youtube https://youtu.be/HN3qbsrxMBg
http://www.silviagolan.com/l…/358-haircenter-14-1-haircenter
Photos Silvia Golan
Details

Written by

Jonathan Danilowitz
Once again, for the 22nd successive year, the International Mediterranean Tourism Market (IMTM) will take place at the Convention Center of the Tel Aviv fairgrounds 9-10 February 2016
The successful ITN – ORTRA team is organizing the event again. Israel Travel News (ITN – publishers of tourism magazines, websites and newsletters) and ORTRA (Israel's premier conference organizers) make sure that the fair, which has grown in leaps and bounds from year to year, will be a grand success.
The Israeli public is hungry for travel news on new destinations and also on the old favorites. IMTM is the perfect solution. As always there will be an interesting range of special presentations, screenings, lectures and discussions, some by invitation only, but most open to the general public. This year two interesting presentations will focus on medical tourism, incoming and outgoing. This hot topic is being given center stage at IMTM for the first time. There are multiple aspects and the discussions promise to be absorbing.
One of the desirable "by invitation only" events is the lavish pre-opening breakfast on the first day, exclusively for ambassadors serving in Israel. All ambassadors have already received an invitation. Ambassadors who have not yet responded ("RSVP") are reminded to do so as soon as possible.
Once again, a series of start-ups under the title of "Digital Travel Dome" (designated separately in the catalog, distributed free) display the ingenuity of Israel, the "start-up nation", in the field of digital apps that make information easy to find on your smartphone. If for no other reason (and there are plenty of other reasons), make sure to get your catalog when you visit the fair.
No need to say that Israel is going through trying times, so the promised success and numerous exhibitors is a real indication of the attraction that IMTM has for travel-industry professionals worldwide. Cross-border travel is the hallmark of peaceful coexistence. Can tourism will be the flashpoint of peace in the Middle East? Perhaps for world peace as well? Time will tell.
Silvia Golan, the Executive Director of www.diplomacy.co.il , and yours truly, will be at IMTM 2016. We hope to see you there.
The Tel Aviv Convention Center, commonly known as Ganey Hataarukha, is located on Rokach Boulevard in northern Tel Aviv, Israel, adjacent to the Tel Aviv University Railway Station.

Address: Rokach Blvd 101, Tel Aviv-Yafo
Details

Written by

Pamela Hickman
Cohen's Deli nestles in the tranquil Jerusalem suburb of Old Katamon. Owned and managed by Shimon and Yehuda Cohen, the business has quite some family history. It began as their grandfather's grocery and was then taken over by their father. Coming from a restaurant background, brothers Shimon and Yehuda moved into the premises three and a half years ago and decided to change the business into a café and deli. With its attractive red-rimmed shop-front and pot plants adding color to the street, clients and passers-by find the shop a high quality place to buy specialty foods, its large selection of cheeses, wine, olives, honey and jam, crackers and excellent breads appealing to those with finer taste. Shimon travels all over Europe visiting dairies and choosing the most exclusive cheeses to sell in the shop, a place where clients come to buy specialty cheeses not otherwise available in Israel. All the other food products in the shop are locally sourced.

The intimate café, with its cheery, warm décor serves dairy meals – quiches, sandwiches and salads, soups in winter, to be followed by some inviting sweet treats for dessert. Clients can choose to sit inside or outside. I spoke to Yona and Ilana, two local ladies, who had met there for morning coffee and a chat. Regular customers, they enjoy the high quality coffee served as well as the café's special ambience. They are happy about the fact that clients wishing to relax there in peace and quiet can find some interesting magazines to read but no newspapers! Ilana also insists that there are no better salads served in Jerusalem eateries than at Cohen's Deli. Shimon spoke of the business's clientele as coming from all sections of the community - local people, tourists and people working in Israel… also plenty of English speakers. Yehuda and Shimon are friendly and welcoming, addressing several of their regular customers by name.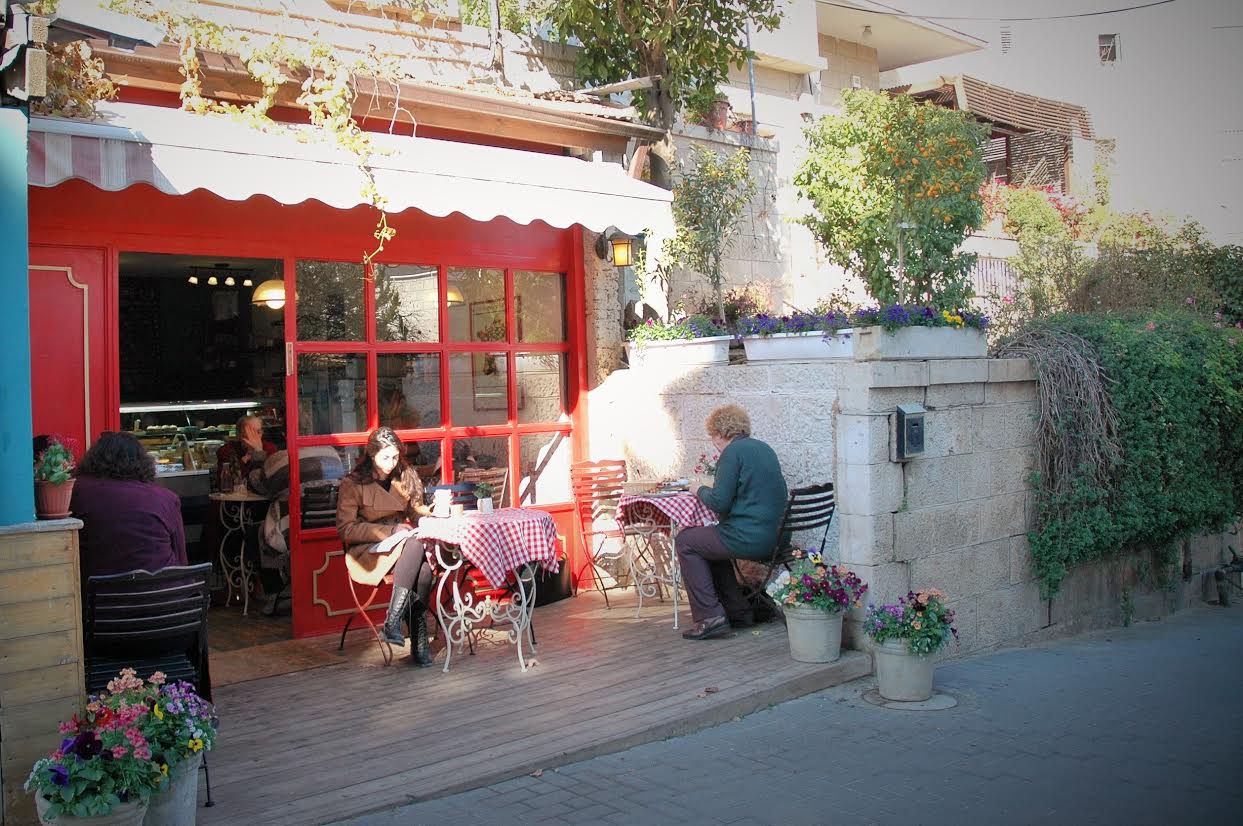 My companion and I decided to sit ourselves outside to enjoy the noon sun. Shifra, a waitress working at the Deli, served us with a rousing glass of tea with cinnamon, fresh lemon, ginger and honey, the perfect tea for a winter's day. A native of New York, she is well informed as to all the food items they serve and sell and is happy to talk about them. We were then served a selection of four cheeses – Manchego – a Spanish sheep cheese, Bouche – a French goat cheese, Landana – a Dutch goat cheese and a French cow's milk Camembert. These came with green olives, sun-dried tomatoes and thin slices of good bread from Russell's Bakery in Jerusalem. Shifra also brought us a generous serving of salad. Ilana was absolutely right in her opinion of Cohen Deli's salads! Comprising cucumbers, tomatoes, red onion, parsley, almonds, walnuts, tahini, olive oil, lemon and seas salt, this salad was a celebration of flavors and textures…a joy to the palate, an absolute winner! We were delighted with our visit to Cohen's Deli, enjoying both the ambience and the food. The Cohen brothers recently opened another deli-café not far away – at 16 Harlap St., Rehavia.
Cohen's Deli
24 Hizkiyahu Hamelech St.,
Old Katamon,
Jerusalem
Open 7:30 a.m. to 8:00 p.m. weekdays
Fridays 7:30 to mid-afternoon
Tel: 02-5719050
Photos by Shirley Burdick