Science & Technology
Details
American Airlines announced a bold step to be among the first in the industry to offer the combination of fully lie-flat seats with all-aisle access, international Wi-Fi, and top of the line in-seat entertainment on its 777-200ERs and 777-300ERs. Today's progress demonstrates the forward movement of the company's business plan and ensures customers will fly onboard the most modern fleet.
American intends to update up to half of its existing 767-300ER aircraft. Those aircraft that are part of the redesign will operate in the new configuration with fully lie-flat Business Class Seats and all-aisle access. The remaining 767-300ERs that are not redesigned will be retired over time.
To the Israeli customer American Airlines offers attractive fares from Tel Aviv to The USA in cooperation with feeders such as ELAL, British Airways and more.
American Airlines is represented by TAL Aviation, sole representative of leading Airlines, Cathay Pacific, Qantas in Israel .
Details

Written by

Haim alush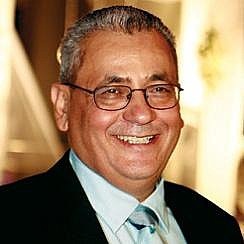 In her effort to escape a worsening economic upheaval, Greece embraces whoever wills to invest in its markets. This is excellent news to Israeli businesses.
Details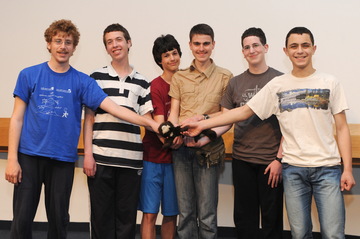 WEIZMANN INSTITUTE OF SCIENCE
DAVIDSON INSTITUTE OF SCIENCE EDUCATION
The International Mathematical Olympiad in Argentina.


Olympic Hope
Details
At the Israel Trade Fairs and Convention Center in Tel Aviv. May 15-17, 2012
Opening Hours
May 15 – 16, 2012
Tuesday – Wednesday 10:00 – 18:00 hours
May 17, 2012Thursday 10:00 – 17:00 hours
FPCI-Foreign Press Consulting Israel Roni Hassid PR Services
Phone: +972-8-936 4424 +972-8-936 4424
Phone: +972-3-6298053 +972-3-6298053
E-mail: This email address is being protected from spambots. You need JavaScript enabled to view it. E-mail: This email address is being protected from spambots. You need JavaScript enabled to view it.
Agritech Israel 2012: www.agritech.org.il


Details

Written by

British Embassy Israel
Embassador Matthew Gould

Over 200 young leaders of science and innovation from various fields of research and applied sciences attended a spring reception at the British Ambassador to Israel Matthew Gould's Residence, including President of Ben Gurion University and co-chair of the Life Sciences Council Prof. Rivka Carmi, UJIA director Natie Shevel MBE and science philanthropist Morris Kahn.