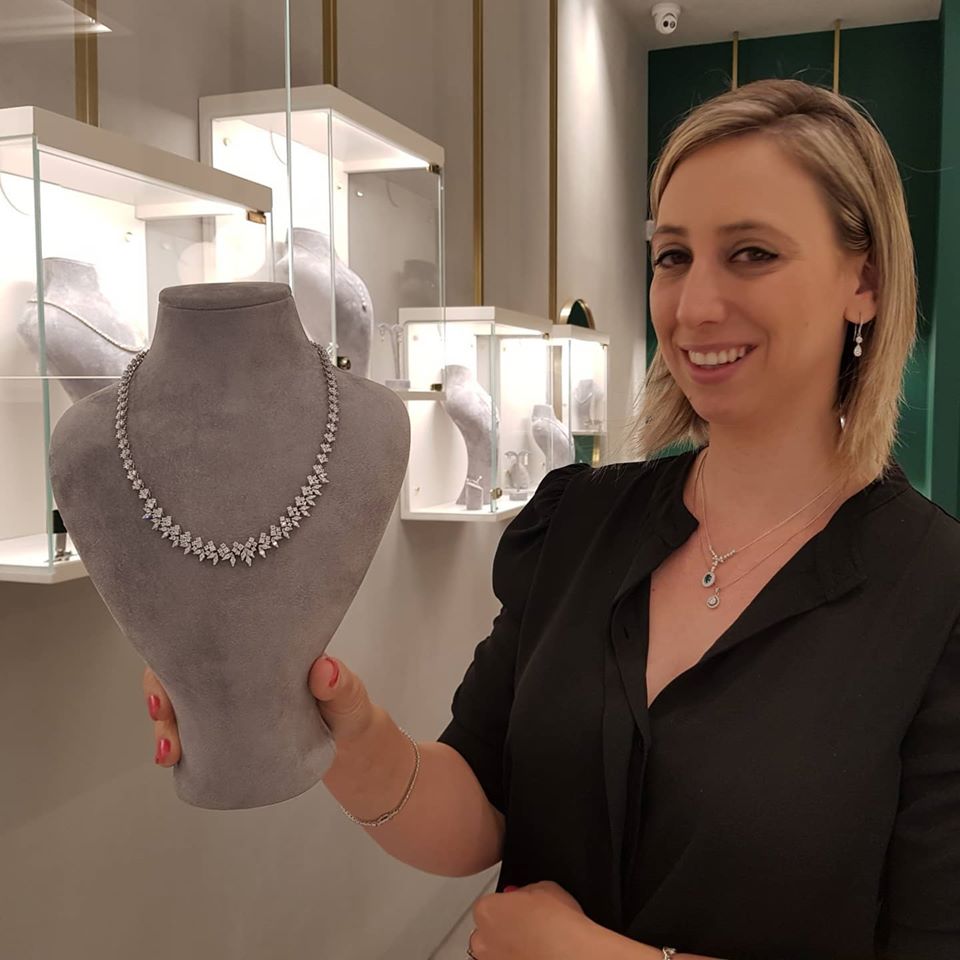 For centuries, diamonds have captured the eyes and minds of people around the world, and their value has reflected that special prominence. However, growing awareness has raised concerns about the hidden costs borne when diamonds are extracted from the ground. These costs include environmental damage, and subpar employment conditions for workers. Mining diamonds from the soil causes air pollution and the environment, deforestation, damage to animal habitats. Moreover, the demand for diamonds can lead to gross violations of the rights of children and exploited workers, who are forced to work in unsafe conditions and at extremely low wages.
Lab grown diamonds offer an exciting alternative--the same beauty, produced in controlled conditions, making for a safer, more environmentally friendly, but still glimmering, diamond. Now X LAB DIAMONDS is bringing the enchantment of laboratory diamonds to Israel, with top quality designer jewelry at unbeatable prices.
X LAB DIAMONDS just launched its first flagship store, at the Ofer Mall in Petah Tikva. There, customers can find stunning designer jewelry inlaid with laboratory diamonds, at particularly attractive prices.
X LAB DIAMONDS laboratory diamonds are manufactured using technology that simulates the conditions inside the earth, thus obtaining diamonds that meet the strict criteria of the world of gemology and are completely identical in their chemical, physical and optical composition to mined diamonds.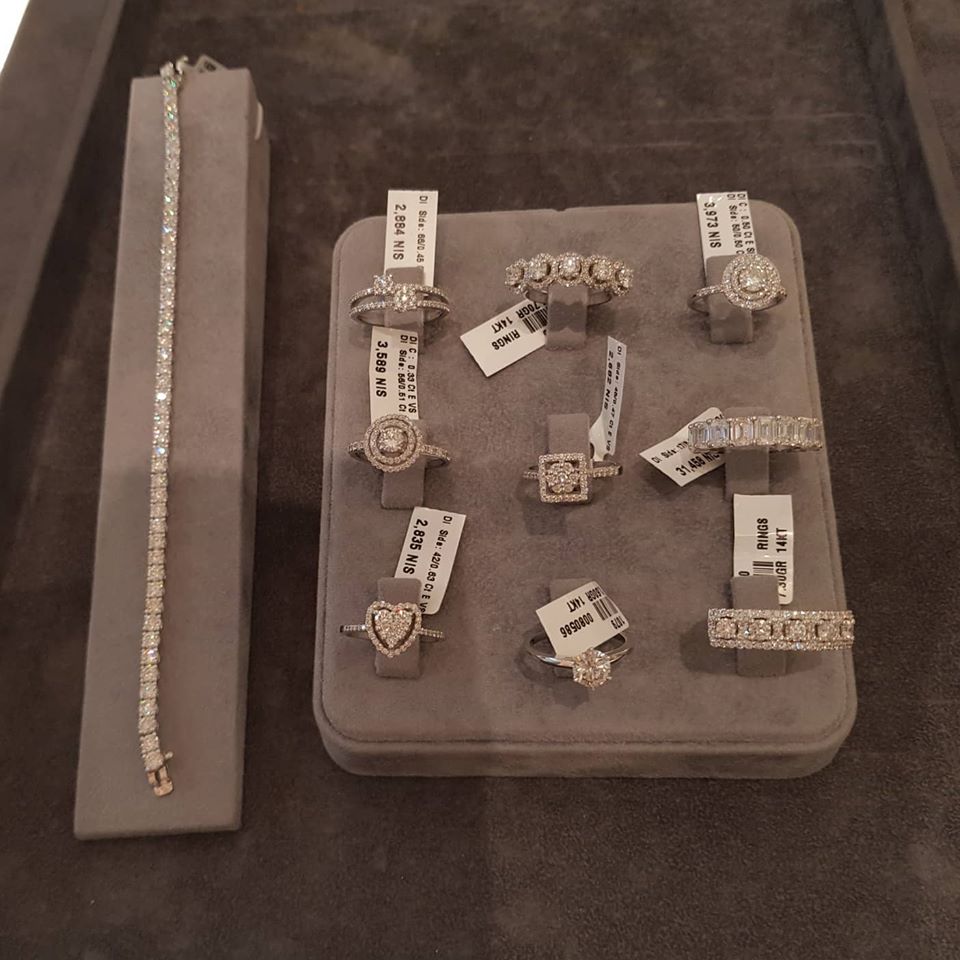 The new jewelry collection uses these top-quality laboratory diamonds at prices that are significantly lower than market prices, so that everyone can be dazzled by the magic of a diamond with an easy conscience. Jewelry from the collection can be seen and purchased directly via the company's new website http://www.xlabdiamonds.co.il/. All purchases come with a valuation certificate of, a one-year warranty and personal delivery to the customer's home.
The chain offers jewelry in unique designs, inspired by the best designers in the world, set with diamonds in a huge variety of sizes and shapes. The diamonds have been created in the world's most advanced laboratories, thus protecting the environment, and workers, and sold for half the price of mining diamonds.
The Laboratory diamonds are polished by skilled diamond polishers, just like mining diamonds and are rated according to the same standards. The X LAB DIAMONDS website has an explanation of the quality and nature of the diamonds offered so that any buyer can easily learn the qualities of lab diamonds and how to distinguish the different qualities of the diamond, addressing the issue: size, shape, level of cleanliness of the diamond and other significant parameters.
X LAB DIAMONDS is truly avant garde, in creating the world's first laboratory diamond store chain. By offering a variety of gold jewelry in unique designs, all inlaid exclusively with quality laboratory diamonds, created out of social and environmental commitment, the new chain promises to upend the diamond industry in Israel, making many happy customers in the process, and leaving the world a cleaner, better place.
The Royal X collection - The premium collection just launched includes rings, bracelets, necklaces and 14K gold earrings, set with diamonds marked by both size and uniqueness, especially designed and created by X Lab Diamonds to create a particularly dramatic look. Among the remarkable jewelry on offer, you can find a tennis bracelet inlaid with oval stones, a total of 17.8 carats, a tennis ring cut with emerald diamonds (square) - 8.70 carats, a giant diamond around the neck - 14.30 carats diamonds, 3.5 carat stud earrings and a variety of impressive rings for formal events.
The chain also offers hundreds of models of diamond jewelry: rings, bracelets, necklaces, earrings and more. The jewelry is available for purchase both in store and on site. There is something for everyone, and every occasion, with a variety of engagement rings in every color starting from 1,600 NIS.
Hagit Shinover, the CEO and owner of the chain, emphasized that the collection is geared for customers who "are interested in diamond jewelry, but do not want to pay huge sums for them or be partners in the damage caused to the environment by diamond mining." There's no longer a need to compromise on what you want, can afford, and care about. Now, any customer "can enter the website or store and leave with a quality diamond jewelry," at discount rates.
X LAB DIAMONDS - the Natural Choice. To see these beautiful diamonds yourself, visit www.xlabdiamonds.co.il, or check out the flagship store at the Ofer Mall in Petah Tiqva (located on the third floor of the mall, next to H&M). You owe it to yourself, and the world will thank you for the conscientious decision.
X LAB DIAMONDS, Ofer Mall, 72 Jabotinsky, Petah Tiqva - Israel
Open Sunday-Thursday, 9:30-22:00, Friday 9:00-15:30,
and Saturday night from half an hour after shabbat ends until 23:00.
Phone: 03-5082742
פייסבוק X Lab Diamonds Israel – יהלומי מעבדה
www.instagram.com/xlabdiamonds_israel
The store is fully accessible for all customers.
Photos by Silvia Golan