Art & Culture
Details

Written by

Maccabi World Union
Kfar Maccabiah, April 2022 ‏Nissan 5782
חג הפסח: חג החרות עבור יהודי אוקראינה
Pessach: Freedom from the war in the Ukraine
Dear Friends,
When we speak of Pessach we generally refer to its message of freedom. In these days before the Festivities of Matzot and Spring in Israel, we receive and send greetings to our esteemed people describing the Chag - in all justice - as "Chag HaCherut", "The Celebration of Freedom", evoking the liberation saga of the Jewish People from the Pharaonic yoke more than 3,300 years ago. That is the central theme of the Haggadah, the story we read with our family and friends in the traditional Passover Seder, stored in our memories with love and warmth since our own childhood. Passover became synonymous with freedom, with multiple meanings in all spheres of our lives.
This year, we have heard the cry for freedom

- the freedom from the horrors of war.

Our siblings from Maccabi Ukraine are in real danger - and started fighting for the freedom of their Communities.
Our best leaders and our Maccabi family in Europe and worldwide have come then into action. Laura Renberg-Dunkelgrün, Maccabi Netherlands CEO,

tells us how this glorious work for freedom and safety is being done:

"Maccabi Europe hoped, like everyone else, that 2022 would provide us with normality. Planning for the 21st Maccabiah and working directly on the ground with our 37 affiliated countries appeared to be just around the corner. But all that changed on Thursday, February 24th at 8:10am. David Beesemer, Maccabi Europe Chairman, was contacted by Viktoriya Dyakova (Vika), Maccabi Ukraine Chairperson to make him aware of the Russian invasion and its impending impact on the people of Ukraine, the Jewish Community and the thousands of Maccabi members from 20 Maccabi clubs around the Ukraine.
Maccabi Europe immediately established a Maccabi Europe Ukraine Task Force led by Dagmar Gavornikova, Maccabi Europe President & Maccabi Slovakia Chairperson. Dagmar was best placed to reach out to Maccabi Ukraine, to establish their immediate needs and to start to plan for their evacuation.
With a plot more believable in a World War II movie, we reached out for support from Maccabi World Union in Israel and then from other Maccabi countries across Europe, including Maccabi Hungary, Poland, Germany, Italy, Holland, Moldova and Romania, asking them to join the Task Force with the key objective of helping people leave the warzone as quickly and as safely as possible. Maccabi Europe had members at each border crossing from Ukraine assisting the refugees in whatever way they could. Often they would wait all night whilst the refugees' papers were processed.
The response from the Maccabi community across Europe was overwhelming. Dagmar and the Task Force quickly established safe meeting-points at the borders connected to Ukraine. The first 50 refugees were taken to the safe haven of Bucharest, where they were given food and accommodation. They arrived Sunday, February 27th, at 10am local time- just 72 hours after the first call was made.
Since then, hundreds of Jewish refugees have crossed the border and found safety in Amsterdam, Bucharest, Budapest, Frankfurt and many other places - including a large number that recently arrived in Israel. This was done with the help of Maccabi Europe's Affiliates. On top of the humanitarian cost of war, there is the financial cost, and we are pleased to say that our communities have opened both their hearts and their homes whilst also sending money to support the transportation, housing and feeding of the refugees.
In the short term,
Maccabi Europe has managed to support and help over 500 people through our Maccabi network.
Whilst we are very happy and proud to have played a small part in helping these people,
we remain humble, as we are painfully aware that this war has affected millions and is far from over.
We have heard of and read about the murders and destruction, and we know there are and will continue to be a lot more people in need of help. Whilst sharing the stories about our Movement's reaction to the war, we are sensitive to the fact that many ordinary people from every community are doing extraordinary things right now. We will continue to offer support where possible and for as long as necessary."

Maccabi has responded to the cry of freedom of hundreds in danger during the Russian invasion of the Ukraine. Every Passover Seder with its dinner party is a joyous family and national celebration. If our ancestors during 18 centuries of dispossession, alienation and exile were able to celebrate a national freedom they did not enjoy in their day-to-day lives... then all the more so should we, who live in the era of Jewish national redemption! We can say "Leshanah Haba'ah Biyirushalayim!" ("Next year in Jerusalem") and grasp this dream, this ancient desire, right now...
May God grant that this Seder inspires us to recover the outstanding significance of the National Freedom of Pessach.
May God grant that we learn to enjoy this present, glorious period in the history of our people, when our national freedom is an everyday reality in our Jewish State.
And May God bless this gathering of our cherished ones around the
Passover Table in loving embrace and meaningful dialogue.
Chag Pessach Sameach!
Chazak ve'ematz!
Rabbi Carlos A. Tapiero
Deputy Director-General & Director of Education
Maccabi World Union
Photo Maccabi Europe
Details

Written by

Silvia G. Golan & Steven Aiello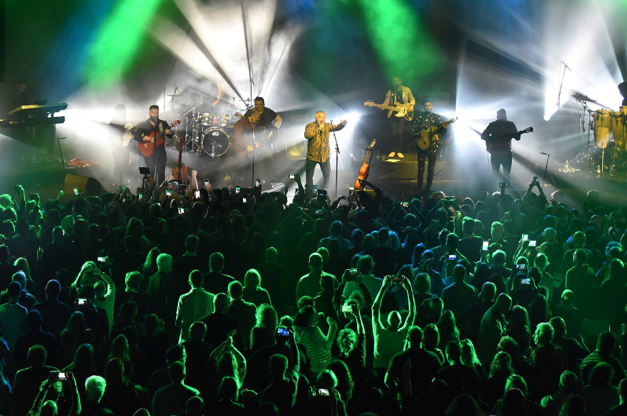 The Gypsy Kings, led by Andre Reyes, will perform Shlomi Shabat's 'And I Sing' on stage for the first time, in a series of concerts held over Passover 2022. Gypsy Kings has been Israel's leading band for Spanish music since the 1980s, with numerous popular songs and covers adapted from English, and even a performance in the John Turturro film The Jesus Rolls.
The Gypsy Kings recorded a special international version of Shlomi Shabat's hit song "And I Sing" in Spanish (https://www.youtube.com/watch?v=Fu8ZsSrhx90 ) . The song took over radio stations and playlists in Israel and was the top song heard in the country for five weeks running. Now the group will perform the song for a live audience for the first time.
The concerts will be held over four days in Tel Aviv and Haifa:
April 17-18-19: Heichal Hatarbut - Tel Aviv
April 20: Merkaz Hacongressim - Haifa
Ticket sales starting at 199 NIS:
via phone: *8780 or at www.leaan.co.il
Video credit Yuval Arhel
https://www.youtube.com/watch?v=MomGjm3XDQw&feature=youtu.be
Video credit Egoist
https://www.youtube.com/watch?v=8eolHS46XNQ
Photo credit: Gypsy Kings - Sergei Demianchuk
Photo credit: Shlomi Shabbat - Gabriel Baherlia
Details

Written by

Silvia G. Golan & Steven Aiello
On Wednesday, March 09, the Austrian Tourist Board held an info session and business lunch, with a delegation of key Austrian tourism players met with Israeli tourism operators and journalists at the Carlton Hotel in Tel Aviv. Vienna was recently selected as the travel destination to go to in 2022, and the meeting offered the opportunity to network and coordinate as the world looks to leave Covid-19 travel restrictions behind.
Among the participants at the meeting were representatives of the Austrian National Tourist Office; Austrian Airlines; D. Swarovski Tourism Services; History of Art Museum Wien; Interalpen Hotel Tyro; Jewish Museum Vienna; Ritz-Carlton Vienna; Schönbrunn Palace, and Schönbrunn Zoo.
Mr. Markus Haas, the Commercial Attaché of the Austrian Embassy in Israel, opened the event by noting that prior to the onset of Covid 19, Israeli tourism to Austria had tripled, with a peak of 822,452 Israeli tourists in 2019. In August 2021, when the corona restrictions were temporarily lifted, Vienna recorded 32,000 overnight stays by Israeli tourists, a 25% increase compared to the year before the plague, indicating that the trend will only continue. Israel is ranked 11th for all sources of tourism to Austria.
Mrs. Lily Freudmayer, Director of the Ministry of Tourism of Austria told the participants that "Israel is very important for the tourism market in Austria," with Israeli tourism constituting the largest non-European market for tourism to Austria in 2021. In addition to the well-known tourist attractions in Vienna, Lily Freudmeier also discussed lesser known but equally appealing sites in Western Austria, such as Carinthia, Styria and Forarlberg.
Mr. Ofer Kisch General Manager of Lufthansa Group Israel explain that "Getting to Austria will be even easier soon: Austrian Airlines currently operates about seven weekly flights from Vienna to Tel Aviv, and is preparing to increase the frequency to 14 flights weekly by the summer."
With so many impressive sites to visit, the most difficult choice may be what to see and how long to stay for. The director of the Jewish Museum of Vienna, Dr. Daniela Spera presented photographs from the museum, the first Jewish museum in the world, founded in 1885.
Guests also learned about the Vienna Kunstkammer Museum, with its 2,200 works of art, the Kunsthistorisches Museum in Vienna, home to masterpieces by Rubens, Rembrandt, Raphael, and Vermeer, as well as the world's largest collection of works by Brueghel, and Schönbrunn Palace, a 160 dunam palace and park that is recognized as a UNESCO World Heritage Site, and houses the Schonbrunn Zoo, the oldest zoo in the world.
The sales manager of the Ritz Carlton Hotel in central Vienna, Stefanie Pirolt, presented "the largest luxury hotel in Vienna", while Gerakdine Beideck, sales manager at the Interalpen Hotel in the Seefeld Plateau, showed stunning landscape photos from the hotel's location nestled among snow-capped mountains. Eurotours, which organizes vacations for 1.3 million people annually and has 1,900 distribution partners in 70 countries, and 2,500 hotel partners, was also on hand to develop partnerships with Israeli tour operators. With so many wonderful options, the only question left is when to book your next trip to Austria!
The COVID-19 measures will be largely lifted in Austria in the coming weeks. This means that travelling and staying there will gradually become less complicated and nothing will stand in the way of tourists carefree spring skiing from 5 March
AustrianNational Tourist Office
Photos credit Silvia G. Golan
More Pics at Facebook Diplomacy Israel / Israel Diplo / Silvia G. Golan
Details

Written by

Silvia G. Golan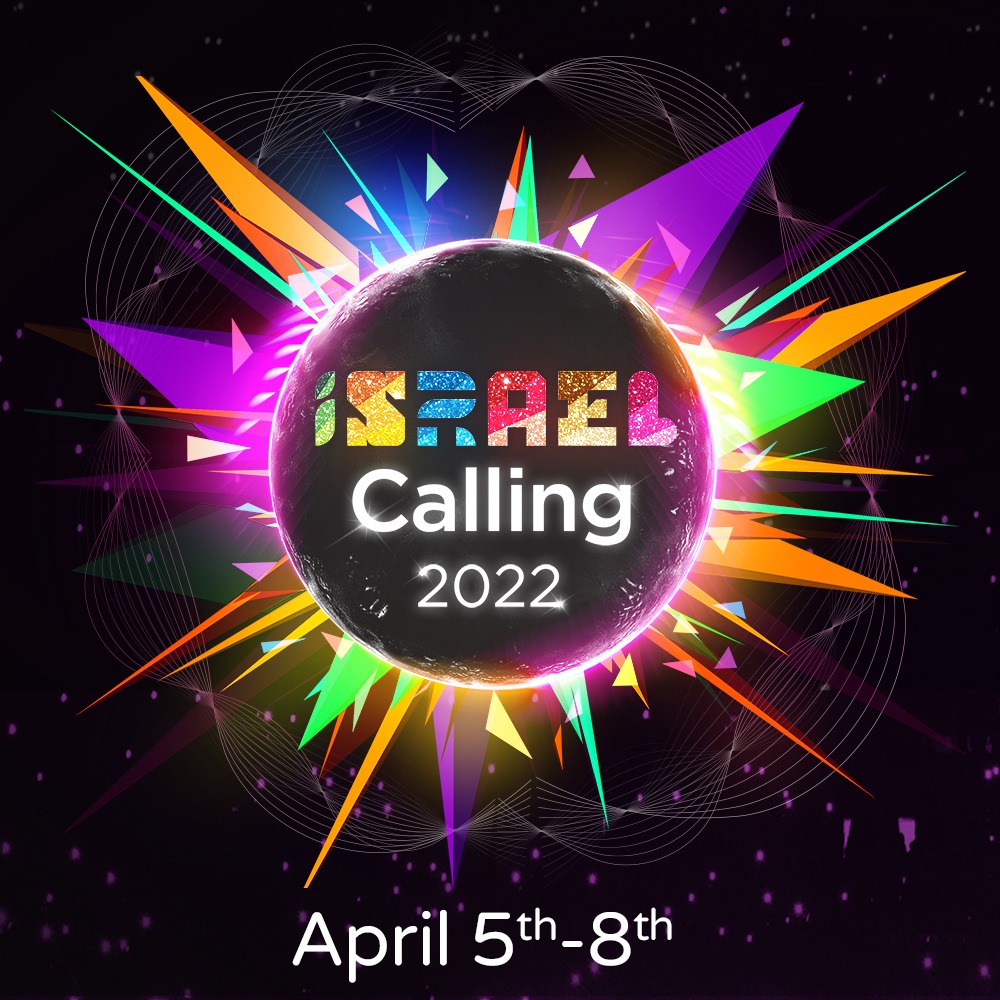 Tourism Ministry hosts artists and delegations for Israel Calling, a mini Eurovision, April 5-8
Mini Eurovision event "Israel Calling" returns to Israel
Over 20 Eurovision 2022 delegations will land in Israel April 5 for a four-day visit, including Jerusalem and Tel Aviv-Yafo
Eurovision promo concert to take place
at the Menora Mivtachim Arena, in Tel Aviv on April 7
Jerusalem, March 24, 2022 – The mini Eurovision promo event "Israel Calling", featuring dozens of European countries, has proven successful among the artists and their delegations and has become a significant growth engine for exposing Eurovision artists among the participating countries and their success in the competition. In addition, Israel Calling has given Israel wide positive exposure in both traditional and social media all over Europe, creating ambassadors of goodwill for Israel among the visiting artists.
The Israel Ministry of Tourism is hosting the competitors and the accompanying journalists who are arriving from source countries for Israel in terms of incoming tourism. All leading influencers in their respective countries, they will upload content from their four-day visit to Israel onto their social media channels throughout the visit. The ministry is hosting them for their tours around Israel, which includes Tel Aviv, Jerusalem, the Dead Sea and more, which will be documented for their millions of followers.
Israel Calling, an initiative of Israeli producer Tali Eshkoli, is taking place with the cooperation of the Israel Ministry of Tourism, the Ministry of Foreign Affairs, the Ministry of Jerusalem and Heritage and the Tel Aviv-Yafo Municipality which will host the main performance.
The climax of their visit will be on April 7, with a giant musical extravaganza, a mini Eurovision, performed live to an Israeli audience at the Menora Mivtachim Arena in Tel Aviv-Yafo and broadcast live on social media channels around Europe. The show will include the songs of artists performing in Eurovision 2022 in May in Italy.
Israel Minister of Tourism Yoel Razvozov: "After a difficult two years, the time has come to go back to normal, to enjoy hosting international events and to bring back life to the tourism industry in Israel. An even such as this signifies the revival of the Israeli tourism industry that needs certainty and continuity, and also opportunities such as this to showcase to the world Israel's beauty, culture and all the good that we have to offer tourists."
Minister of Construction and Housing, Jerusalem and Heritage, Zeev Elkin: The municipality of Jerusalem and the Ministry of Jerusalem and Heritage with my lead are happy to host, once again, the Eurovision artists in their visit to Israel, and so opens the 55th anniversary of the unification of Jerusalem. The dozens of delegations will visit the main attractions of the old city, will enjoy the unique beauty of Jerusalem and the rich and magical cultural variety of the capital of Israel.
Vice President of the Ministry of Foreign Affairs and Head of Communications Department, Noam Katz: The Eurovision Song Contest, with its joy and diversity, presents a liberal world of values with its core being accepting the others, freedom of speech and the will to unite the people of the continent and everyone who shares the same values. Therefore, especially today when the cannons roar, the muses should not stay silent. The arrival of the artists in Israel, under the slogan "Israel Calling", is a clear statement in favor of peace and against war.
Mayor of Tel Aviv-Yafo, Ron Huldai: The Eurovision Song Contest is not only a song contest but a cultural phenomenon that encourages values of diversity, tolerance, loving and respecting each other, of friendship and coexistence. This competition makes us forget our conflicts for one night, to unite and be proud as Israelis. That's why we can't avoid mentioning the horrors that take place in the heart of Europe, in Ukraine. Israel Calling, the special promo event that will bring the best of the Eurovision Song Contest to Tel Aviv-Yafo, a moment before the actual contest, will be a celebration diluted with pain and hope. It will have a say that we should do whatever we can to stop the horrors, to lend a hand and help, to open our hearts and save lives.
Israel Calling initiator and producer Tali Eshkoli: "I am excited once again to bring to Israel a large international event, artists, delegations and journalists from all over Europe for a promo event in advance of Eurovision 2022 and to introduce them to our outstanding Israel experience. We warmly embrace all the artists and their delegations and we are happy for this opportunity to give them an unforgettable experience. I am pleased to produce Israel Calling, particularly after the recent Miss Universe and Eurovision competitions, to continue to showcase to the world that Israel is a wonderful place, unlike any other, to host international productions, to invite the artists to perform in front of a warm and embracing Israeli audience and to promote the values and beautiful colors of the State of Israel. This is going to be a colorful, happy Eurovision extravaganza that promotes connections and love. Welcome back to Israel!"
The complete list of participants will be published gradually in the social media channels:
Facebook: https://www.facebook.com/israelcalling
Instagram: https://www.instagram.com/israelcalling
To buy Tickets : https://bit.ly/3IOXBS0
Details regarding tickets for DigiTel holders will be published in due course.
The Eurovision Song Contest 2022 will be aired on Kan 11 on May 14th.
For more information: This email address is being protected from spambots. You need JavaScript enabled to view it.
https://drive.google.com/file/d/1OCF6NZl87BIDNWrBSmqEr2LgCU-jcOgm/view
Details

Written by

Silvia G. Golan
Purim – Celebrating life חג פורים
Dear Friends,

Purim enjoys enormous popularity in the Jewish world, and especially, in the State of Israel. In this wonderful land, children prepare their disguises in feverish expectation, including components of Israeli reality affecting everyone here. Masks of politicians, chiefs (generally the most belligerent dictators) of countries in our region and international authorities appear with the traditional disguises of Queen Esther, Mordechai the Just and characters from literature, the movies and (increasingly) from TV and social media (especially "celebrities"). Purim seems the most apt celebration in which to combine the past and present of independent Jewish life, to celebrate our survival in the past and today against those who rose (and rise) against us in every generation. In the Purim story Haman the Evildoer sought "to destroy, kill and exterminate all the old and young Jews, children and women, in a single day, the 13 of Adar". In this region, both Iran's "Supreme leader" Ali Khamenei and South Lebanon Hizbollah's Sheikh Nasrallah, lead their followers on every possible occasion in the chant of "Death to Israel!"… Purim thus resonates with relief and celebration at our deliverance from the evils that loomed above us, but reminds us of the permanent necessity of vigilance and readiness to defend ourselves – nearly 24,000 of Israelis lost their lives protecting the State of Israel since the creation of the State of Israel.
Every Jew is commanded to hear the 10 chapters of the Megillah, the Scroll of Esther. Moreover, we do this twice, at night and by day. "Rabbi Yehoshua ben Levi said: each person must read the Megillah at night, and return to read it by day (in memory to the time when the miracle of the Jewish salvation happened, when they beseeched the Almighty day and night)". This explanation apparently does not square with the spirit of Purim: in the Megillah, the name of God never appears, and liberation from the threat of Haman, his 10 children and 75,000 followers was attained in a legitimate battle with the Jews that destroyed them. It seems that this victory over our enemies resulted exclusively from the resolve of Jewish leaders (Esther and Mordechai) and of the Jewish People as a whole.
Rabbi Yehoshua ben Levi is reminding us of the spiritual level of the Purim celebration, the bond between our human efforts and the depth of our Faith. Before the confrontation, before beginning the struggle, the whole Jewish People, (led by Esther and Mordechai) fasted for 3 days and 3 nights (hence the Fast of Esther just before Purim), as a means of invoking God's protection, His strength and His wisdom in the hard decisions to follow. The responsibility of the defense of our People was ours, but in the interim, we reminded ourselves of the cause for which we wanted to stay alive. Along with our lives, we must save our mission to be a light unto the Peoples and to continue the messages of the Prophets of Israel for a better world for all, always within the framework of intimacy with our Creator. The prayer represented by the doubled reading of the Megillah must accompany us today and always, to remind us that in our most difficult decisions and dilemmas, we must include the wisdom, spirituality and the light of Judaism that counts thousands of years of reflection, depth and meditation.
Perhaps for that reason, characters from our time are included in the masks of Purim, as a strong reminder that our more delicate decisions, as much on the personal level as on the national, must be made according to the highest criteria and principles which lend them lasting resonance in the future and clear reason in the present, precisely as it was with the Purim event 2400 years ago.
When we twice hear the Megillah this year, may it be that we will base our commitment to action for our continuity upon reflection into our soul and spirit.
May God grant us Purim's message of life, hope and salvation to encourage us to celebrate together, evoking the feelings and emotion which led us to this present glory.
And may God will that each and every one of us hears the story of Esther, Mordechai and their redemptive history, and hear it as our own.
With best wishes,
Chag Purim Sameach!
Chazak ve'ematz
Rabbi Carlos A. Tapiero
Deputy Director-General & Director of Education
Maccabi World Union
Photo Silvia Golan