Art & Culture
Details

Written by

Silvia Golan
Deborah E. Lipstadt, Dorot Professor of Modern Jewish History and Holocaust Studies at Emory University, Atlanta, will deliver the keynote address at the 27th Annual B'nai B'rith World Center Award for Journalism on "Old Wine in New Bottles: Antisemitism in the Contemporary World." The event noting outstanding journalism in Israel will take place at 7:30 p.m. July 3rd at the Menachem Begin Heritage Center in Jerusalem.
Winners of the 2019 Award for Recognizing Excellence in Diaspora Reportage, in memory of Wolf and Hilda Matsdorf, are Antonia Yamin, chief Europe correspondent for KAN - Israel Public Broadcasting Corporation (for broadcast media), and Zvika Klein, Jewish World correspondent for Makor Rishon and NRG360 (for print media). A certificate of merit in memory of Luis and Trudi Schydlowsky will be conferred on Attila Somfalvi, lead anchor of ynet news.
A special citation for Fostering Israel-Diaspora Relations through the Arts will be presented to singer, actor and Israel Prize laureate Yehoram Gaon.
Lipstadt writes on the Holocaust and contemporary Jewish life. In her best-known book, "History on Trial" (2005), Lipstadt chronicled the London courtroom battle that erupted when English author David Irving, a Holocaust denier, filed a libel suit against her in the United Kingdom for having called him a Holocaust denier. After a 10-week trial, Irving lost his case, and the proceedings exposed the true depth of his association with neo-Nazi groups. "History on Trial" became the basis for the critically acclaimed 2016 feature film "Denial," starring Rachel Weisz.
Her recent book, "Antisemitism: Here and Now" (2019), addresses the ever-present danger of anti-Semitic hatred and violence. It has already been translated into German and Hebrew and was an Amazon best-seller.
Yamin will receive the award for a series of reports on Jewish life in Great Britain and Austria and on anti-Semitism in Germany. Klein will receive the award for his series Distant Relatives (https://distantrelatives.makorrishon.co.il/) that explored Israel and Jewish American relations. Somfalvi will receive a certificate of merit for a series of reports and commentaries on the relationship between Israel and American Jewry.
Gaon, 2004 Israel Prize winner for Hebrew song, is an iconic Israeli singer, actor, producer, TV and radio host and public figure. Throughout a career that has spanned six decades, Gaon has been responsible for countless hit songs, plays and movies that have become woven into the common culture of Israel and Diaspora Jewry. The son of an educator and historian, Gaon has taken profound interest in promoting Jewish historical themes and in engaging with Jewish audiences around the world. Gaon's civic career also shows a profound dedication to Sephardic and Ladino heritage.
B'nai B'rith International has advocated for global Jewry and championed the cause of human rights since 1843. B'nai B'rith is recognized as a vital voice in promoting Jewish unity and continuity, a staunch defender of the State of Israel, a tireless advocate on behalf of senior citizens and a leader in disaster relief. With a presence around the world, we are the Global Voice of the Jewish Community. Visit www.bnaibrith.org
Courtesy: Bnai Brith world center.
The picture Of Yehoram Gaon – Ilan Bsor.
Details

Written by

the Romanian Cultural Institute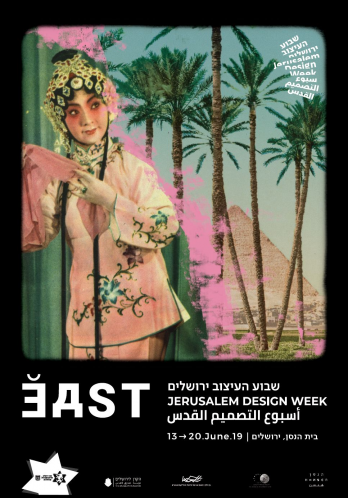 Jerusalem Design Week is initiated by the Hansen House for Design, Media, and Technology (www.hansen.co.il), and is taking place between June 13-20, 2019 in Jerusalem. Last years events (2016- 2018), were very successful with over 20,000 visitors during the week and a diverse program of exhibitions, conferences, workshops, and performances both from local and international designers.
As part of the yearly theme of EAST, Jerusalem Design Week sees great importance and opportunity with projects exploring the Eastern European context.
Kajet is a Romanian based journal focused on research into eastern European encounters, founded and led by Petrica Mogoș andLaura Naum. Following their second issue dealing with Utopias and Eastern futurism, Kajet was invited to create an interactive installation, "Histories of Easternfuturism", dealing with the past and future of eastern Europe in general and Romania specifically. Using archive and pop materials, Kajet would create a series of videos exploring those contrasts, while inviting visitors to place themselves inside those scenes through an interactive experience. The Romanian project "Histories of Easternfuturism" will be presented as part of an international section, in a specific space dedicated to it, next to representatives from India, Japan, and China.
"Histories of Easternfuturism" Kajet
"Histories of Easternfuturism" is a critical lens into the past and future of Eastern Europe. With its narratives that visually unfold the contradictions of the region, the video installation relies on a collaborative effort between machine and audience, between technology and its users.
The immediacy of feedback – this back and forth ludic ploy – is invaluable, as the reciprocal loop of participation represents the exchange that puts the whole installation into motion. In order for the narratives to be deconstructed, and for the meaning to be produced, "Histories of Easternfuturism" raises the following questions: Who chronicles history and for whom? How do we interact with recent history and how do we make sense of the past? How do we decode archival footage and how do we use public interconnection in order to produce meaning?
Jerusalem Design Week - opening hours:
Thursday, June 13, 7:30 PM – 11:00 PM
Friday, June 14, 10:00 AM – 4:00 PM
Saturday, June 15, 10:00 AM – 10:00 PM
Sun – Thur, June 16-20, 4:00 PM – 10:00 PM
The Jerusalem Design Week has been held under the management of the Hansen House Center for Design, Media and Technology since 2011. Hansen House hosts a spectrum of diverse activities throughout the year to promote the design sector in Jerusalem and in Israel. Jerusalem Design Week is the main event in Hansen House's tapestry of annual activities and constitutes its flagship project, as the largest and most influential public design event in Israel. In 2016, the Jerusalem Design Week expanded and became an international event that takes place in several locations throughout Jerusalem, and offers a multitude of events, performances, and local and international design exhibitions. Each year, the Jerusalem Design Week focuses its attention on a central theme that examines particular situations of international relevance specific to Jerusalem and/or Israel, with the idea that the cultural landscape unique to Israel and Jerusalem allows for this kind of living laboratory to explore urgent global issues, and with the belief that design must respond to such issues. Jerusalem Design Week is an initiative of the Ministry of Jerusalem and Heritage Affairs and The Jerusalem Development Authority. The event is supported by The Jerusalem Foundation and managed by the Ran Wolf Company.
About the Romanian Cultural Institute
With its central headquarters in Bucharest, the Romanian Cultural Institute evolved continuously over the past years and today it is represented in 19 major cities abroad: Berlin, Beijing, Brussels, Budapest, Szeged, Chisinau, Istanbul, Lisbon, London, Madrid, New York,
Photo & Poster provided by the Romanian Cultural Institute
Details

Written by

Silvia G Golan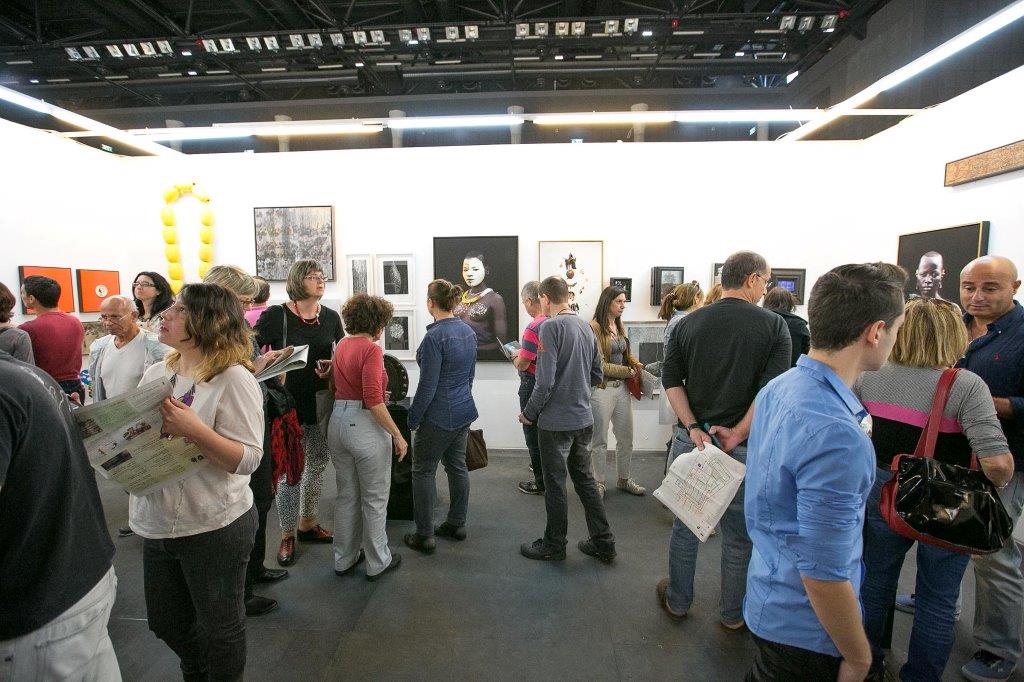 Fresh Fair 2019, the largest and most influential annual art and design fair in Israel kicks off!
The fair will take place between May 30th and June 3rd, 2019 in a new and particularly fresh format:
Fair and Gallery Weekend – a celebration of art and culture at Expo Tel Aviv, and in addition – throughout Tel Aviv-Yafo!
The Fair takes place with the support of UBS, the world's largest wealth management provider, and in collaboration with Tel Aviv-Yafo Municipality and Expo Tel Aviv.
The largest art event in Israel comes out of the complex and spreads over Tel Aviv
The special opening event will take place on Thursday, May 30th, 20:30-23:00 at Expo Tel Aviv, featuring:
Main musical performance with the singer Adi Ulmansky, live shows, unique performances, and a chance to see and purchase art on the fair's first evening.
The Fair – the Main Event at Expo Tel Aviv
On Thursday-Monday, May 30th-June 3rd, Fresh Fair returns once again to Expo Tel Aviv. The complex will feature new and exciting exhibitions in Fresh Fair's unique formats: Independent Artists' Greenhouse; Fresh Design Complex, which this year will include the Lottery Design Greenhouse; New Media and Video Area curated by the CCA – Center of Contemporary Art in Tel Aviv; projects in the community; and a central multidisciplinary exhibition.
The main exhibition brings together local and international artists and serves as a platform for a dialogue surrounding the increasing exchange and percolation between art, design, craft, and technology. Presented side by side, the works in the various mediums and by different artists set out to unravel the distinctions between categories and weave a rich and pluralistic experience.
The exhibition features Barak Chamo (Israel-New York) with an interactive site-specific installation, Talia Mukmel (Israel) and Tzuri Gueta (Israel-France) with new artworks created especially for the fair in unique techniques they developed, Nobuhiro Nakaishi (Japan), who presents a large photographic installation, and other surprising exhibits.
Also at the fair: a surprising exhibition by Israeli artist Arie Aroch, a one person show of Sapir College Art School graduate, special projects by Gottesman Etching Center Kibbutz Cabri, Martha Rieger, and Zemack Contemporary Art Gallery. As part of Fresh Fair's ongoing collaboration with Budapest Art Market, and with the support of the Hungarian Embassy on the occasion of the Hungarian Culture Year in Israel, the fair presents Focus on Hungary: the group exhibition The Viewer curated by Fruzsina Kigyós.
New features added to Fresh Fair this year include: a special project combining the innovative technology of Kornit Digital with the fashion of Maskit, Greenhouse Graduates Focus – solo exhibitions by five artists, the Israeli Lottery Council Design Greenhouse – which will present six emerging designers, and a stage for performances and shows by the Choreographers Association.
Fresh&Live!, a new feature at the fair, offers durational artworks that create experiences that change and develop over time, and a performance art program: every day throughout the fair, between 18:00-21:00, Fresh Fair will come to life at several simultaneous locations, offering visitors an extraordinary and exciting one-off experience of events, performances, and diverse shows!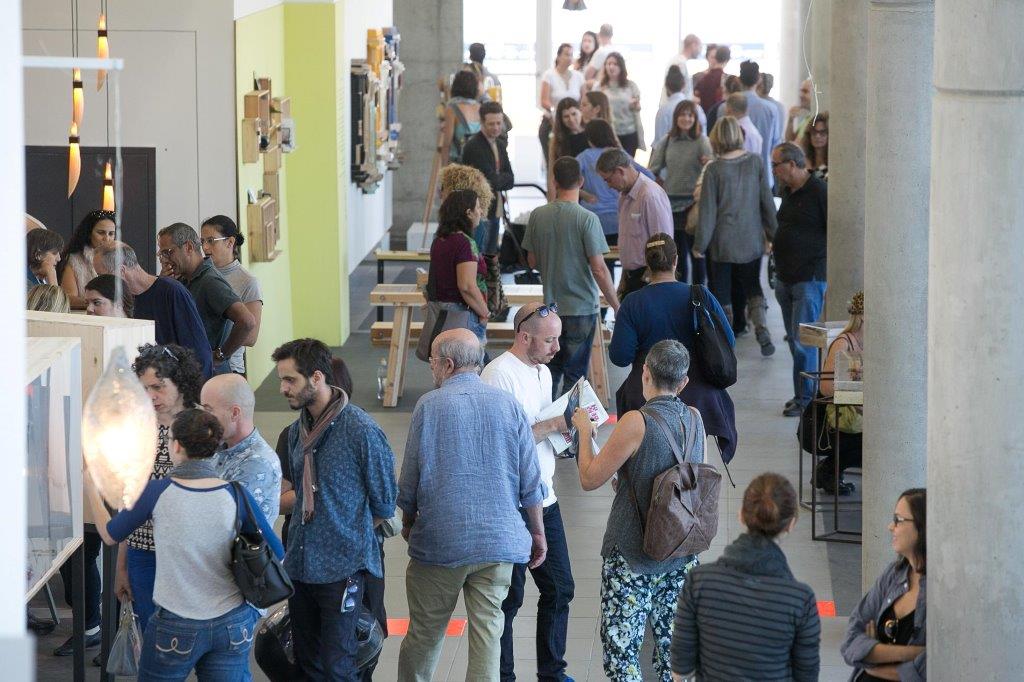 The Satellite – Gallery Weekend in Tel Aviv-Yafo:
From Friday to Sunday, May 31th-June 2nd, 2019, satellite exhibitions will take place in ten hotspots throughout Tel Aviv-Yafo – clusters of exhibitions and projects led by top galleries in Tel Aviv, and in collaboration with museums and alternative display venues, hotels, boutiques, and restaurants – who will open their doors for a celebration of art and design in Tel Aviv-Yafo.
The satellite exhibitions and events at Fresh Fair Gallery Weekend include:
An exhibition of the artist duo FAILE at Gordon Gallery, a solo show by Shirley Wegner and a special exhibition of the gallery artists for Fresh Paint at Rosenfeld Gallery, a solo exhibition by painter Roni Taharlev at Rothschild Fine Art, a group show at Givon Gallery, and a solo exhibition by Chinese artist Yan Xing at Dvir Gallery.
A group show curated by Greenhouse graduate Netta Laufer will be on view at Almacen. Group shows will also take place at Mika and Gal Gaon galleries. NOX Contemporary Art & Design Gallery will feature a solo exhibition by Italian photographer John R. Pepper. Zadik Gallery will present a solo exhibition by painter Amnon Yuhas. GINA Gallery will feature a group exhibition of naïve artists from Brazil and Argentina.
Kuchinate - African Refugee Women's Collective in collaboration with Greenhouse graduate Gil Yefman (winner of 2018 Rappaport Prize) will present a large-scale mobile created especially for Fresh Fair. In addition, the collective's studio will hold an exhibition of mobiles created by the women in the collective, curated by Tamar Lamdan and Carmit Shine. The artists of the Jerusalemite collective Agripas 12 will be featured at Kiryat Hamelacha with a collaborative project, and Romania-based artists collective Apparatus 22 will create a site-specific installation at the Romanian Cultural Institute.
A special pop-up of art and design at Tel Aviv Port, at Bait BaNamal, The Box and other surprising venues. In Old Jaffa, the fair will take part in Atar program, the Street Gallery, Ilana Goor Museum, Sind Studio, Aspis Gallery, Rezort Gallery, and others. Omer Tiroche Gallery will feature the artist Yael Barlev, and a solo exhibition by Greenhouse graduate Liat Segal will be on view at Galerie Charlot for Digital Art on Kedumim Square.
Schechter Gallery presents a trilogy by artists Nezaket Ekici and Shahar Marcus. Benyamini Contemporary Ceramics Center presents solo shows by artists Walter McConnell and greenhouse graduate Liav Mizrahi, and a duo exhibition by Noa Fein and Lior Vagima. A farewell group exhibition will be held at Beit Tami in Shenkin Garden curated by Carmit Blumensohn. Under 1000 Art Gallery presents a site specific interactive installation with artists Larry Abrahamson, Ayelet Hashahar Cohen, Limor Tamir, Shahar Avnet, and more. The Print House presents an exhibition in their new expanded space, and artist Batia Shani will launch a new space with an exhibition of her works.
Collaborations with The Norman Hotel Art Collection and DocAviv the Tel Aviv International Documentary Film Festival at Tel Aviv Cinematheque and Tel Aviv Museum of Art. COS the international fashion brand will launch the first artistic collaboration in Israel with multidisciplinary artist Ohad Benit, like the collaborations it debuts every year at Milano Design Week. Artist David Adika joins forces with Verner boutique. Jewelry designers Adi & Shay Lahover present a collaborative project with Greenhouse graduate, the artist Ophra Eyal. The new video art gallery at Sura Mare will present a solo exhibition by video artist Andres Gurwicz, and the Cuckoo's Nest will feature a solo exhibition by Greenhouse graduate Yael Ben David. Special exhibition and projects by Greenhouse graduates will also pop up at Hanna House, Story showroom and other surprising venues throughout Tel Aviv.
Magasin III Jaffa features a solo show of international artist Cosima von Bonin. The MFA program of Bezalel Academy of Arts and Design presents its thesis show on 60 Salame Street in Tel Aviv. CCA – Center for Contemporary Art in Tel Aviv features two solo exhibitions by Keren Cytter and Noa Glazer. An art project will take place at the Lighthouse of Brown Hotels, Fresh Fair hospitality partners.
Fresh Fair, established by Yifat Gurion and Sharon Tillinger, in collaboration with the content and creative production company Faza, is the largest and most influential annual art event in Israel. The fair is a meeting place for art lovers and the general public, artists, designers and art professionals, and provides an opportunity to purchase artworks by the finest contemporary artists. Every year, Fresh Fair offers a snapshot of the art and design scenes in Israel.
Ticket: 55 NIS / Price for DigiTel holders: 43 NIS
Opening night ticket: 75 NIS. DigiTel holders: 65 NIS
The fair takes place with the support of UBS – the world's largest wealth management provider, and in collaboration with Tel Aviv-Yafo Municipality and Expo Tel Aviv.
A partner of Fresh Fair since 2013, UBS has been collecting contemporary art for over sixty years. This is one of the largest corporate collections and one of the central supporters of cultural institutes in the global contemporary art world. This follows UBS long-standing organization belief that today's art provides inspiration and encourages innovative thinking.
Foto credit: Eyal Gaziel.
Details

Written by

Silvia G Golan
In light of the dazzling success of the "Arabesque" Acre Festival for classical Arabic and Andalusian music last year, the festival is being launched once again!
The event will take place throughout the city, between 11-15.6.19.19 - Attached is a press release and photos for your use.
The event will last for 5 days of live performances by the best artists of the genre - Sarit Hadad, Miri Mesika, the Jerusalem Orchestra and more - http://www.arabesquefestival.com<http://www.arabesquefestival.com/>
This is a very interesting and distinguished music festival, in which Arabs and Jews play together, so does the audience, both Jews and Arabs.
The festival will be held under the general direction of Albert Ben-Shloosh, CEO of Acre Municipality and under the artistic direction of the musician, composer and conductor - Tom Cohen.
According to the Artist, Composer and Conductor of the "Al Maseye Group" – Kamil Sharjawi –
"Music is the language of cultures and peoples, it is the nourishment of the soul and the soul, and it is a language that crosses borders and reduces gaps,
It connects the members of that society and gives us peace that undoubtedly affects our daily behavior in order to build a promising generation that has grown up on the values ​​of brotherhood and honor.
Those who grew up on the love of music will never be able to fight violence, racism, and hate. "
About the "Arabesque" Acre Festival: https://www.youtube.com/watch?v=5OyZi0MOFd4
The Arabesque Acre Festival – 2019
The International Festival of Classical and Andalusian Arabic Music, under the artistic direction of Tom Cohen, will be held for the second year in the Crusader fortress in Old Acre and throughout the city.
The festival will host leading artists from Israel and abroad: Sarit Hadad, Miri Mesika, Jerusalem East and West Orchestra, Firqat El Nour Orchestra, Raymond Abecassis, Mike Karutchi, Violet Salameh, Sanaa Marahati, the "Al-Masaia Orchestra of Nazareth" conducted by Kamil Shagrawi and others.
Arabesque Festival 2019, Acre - Tuesday- Saturday, June 11-15
The Arabesque Festival, the Acre International Festival of Classical and Andalusian Arabic Music, will take place for the second year in the unique city, creating a diverse and historic setting that is thousands of years old, alongside a modern and new landscape. For five days, June 11-15, the festival will feature authentic Arabic and Andalusian music and will give the audience a glimpse of its roots and history, alongside the story of Acre and its residents - Jews and Arabs, secular and religious, new and veteran immigrants who are living together in a shared existence.
The festival, under the artistic direction of Maestro Tom Cohen, will host multiple leading Israeli and international artists in the Crusader fortress in Acre. Alongside diverse music that Mediates disagreements and conflicts, and provides a fruitful and enriching discourse, that focuses on the cultural layer and the common roots.
The Jerusalem Philharmonic Orchestra – "Firqat El Nour", which consists of ultra-Orthodox Jews and Arabs, will open the first evening of the festival (Tuesday, June 11, 20:00). They will host the great diva of Moroccan poetry in Israel, Raymond Abecassis, who is widely admired in Morocco and in Moroccan communities around the world, Mike Karutchi, one of the greatest Moroccan singers in Israel, who was awarded the recognition of the King of Morocco, and the successful poet Moshe Locke. Together they will perform some of the best folk songs from Morocco.
The 20-years-old "Al-Masaia Orchestra of Nazareth", conducted by the virtuoso violinist Kamil Shragawi, who plays innovative adaptations for classical Arabic music with elements from the pop and rock world, will perform on the second night of the festival (Wednesday, 12.6, 20:00). A tribute to the great Lebanese and Syrian singers with the popular singers in the Arab sector - Louis Saruji, Haitham Jishi and Nancy Hawa.
The Jerusalem East and West Orchestra conducted by Tom Cohen, will host a women's poetry performance on the third night of the festival (Thursday, 13.6, 20:00), with Sarit Hadad, Miri Mesika, Violet Salameh - one of Umm Kulthum's most respected performers in the Arab world today, and the beloved Moroccan singer - Sanaa Marahati, which will come especially for the festival. The four giant stars will all sing in Hebrew, classical Arabic, Moroccan Arabic and more.
In addition, the festival will include a master class for the children of the municipal conservatory in Acre, with international kamancheh artist Elad Levy, senior violinist Fadel Manna, and cellist Mayo Shviro. In addition, a symposium entitled "Music and a Shared Culture" will be held under the guidance of Tom Cohen, with the participation of Prof. Taysir Elias, Prof. Joseph Sheetrit and Paul Dahan. Every evening of the festival, there will be street performances of authentic Berber music from Marrakesh, and on Saturday a magnificent "Kabbalat Shabbat" and a Shabbat of prayers and "Piyyutim" with liturgical poets Lior Elmaliach, Yaniv Madar, Sinai Edri, Mordechai Elharar and Moshe Locke in various synagogues in the city.
Mayor of Acre and Chairman of the Arabesque Festival, Shimon Lankri: "We are proud to host the festival for the second year in a row, which already has become a tradition for our city. Acre is a symbol of coexistence hence deserves the most, to be the place that presents the rich contribution of classical Arab and Andalusian music to Israeli culture. The audience that will arrive at the festival will enjoy the city's landscapes, the amazing atmosphere, and the emotional and soul levels that the participating artists will demonstrate in street performances and other activities".
Festival Director - Albert Ben Chelouche: "The second Arabesque festival takes place in the Crusader fortress in Acre and reunites all again, for a celebration of authentic music and sounds that incorporate layers of rich culture in all its components. The sounds that will be performed in Acre during the five days of the festival, are the result of a unique artistic work, weaving its way through all the sounds of Arab and Andalusian music into one big melody that can only exist in Acre. We hope that this celebration will continue to unite people and contribute to the sense of brotherhood because this is the only choice".
Artistic director of Arabesque, Tom Cohen: "We are proud to announce the second edition of this important artistic and cultural festival. This year we will all celebrate together - the residents of the city of Acre along with all the residents of the country and dear guests from abroad - the culture and the traditions shared by all of us and all the neighbors around us, a celebration that is so required to take place in this beautiful and historic city. Happy holiday!".
For more information about the festival's events - click here.
Photo credit Festival Arabesque Acre – 2019
Details

Written by

Silvia G Golan
THE ISRAEL FESTIVAL, JERUSALEM MAY 30 – JUNE 15, 2019
Multi-disciplinary productions from France, Brazil, South Africa, Switzerland, and Poland, bringing together Dance, Music, Theater, Performance Art, Video Art, and Installation;
International debuts from original Israeli productions
Modern adaptations to many classics alongside innovative creations from contemporary artists
Site-specific performances in many different Jerusalem locations
A grand opening musical production from the creators of the Israel festival, directed by Gilad Kahana
Child-friendly shows for the whole family
Israel Festival Director Eyal Sher:
"In the arts, we are witnessing a constant attempt to narrow the freedom of artistic expression, but that's something we do not take into consideration in our programming. We perceive cultural and creative achievement as a unique means to create space for dialogue and cultural encounter. We are proud to continue a consistent line of artistic programming that conforms to just one criterion: excellence."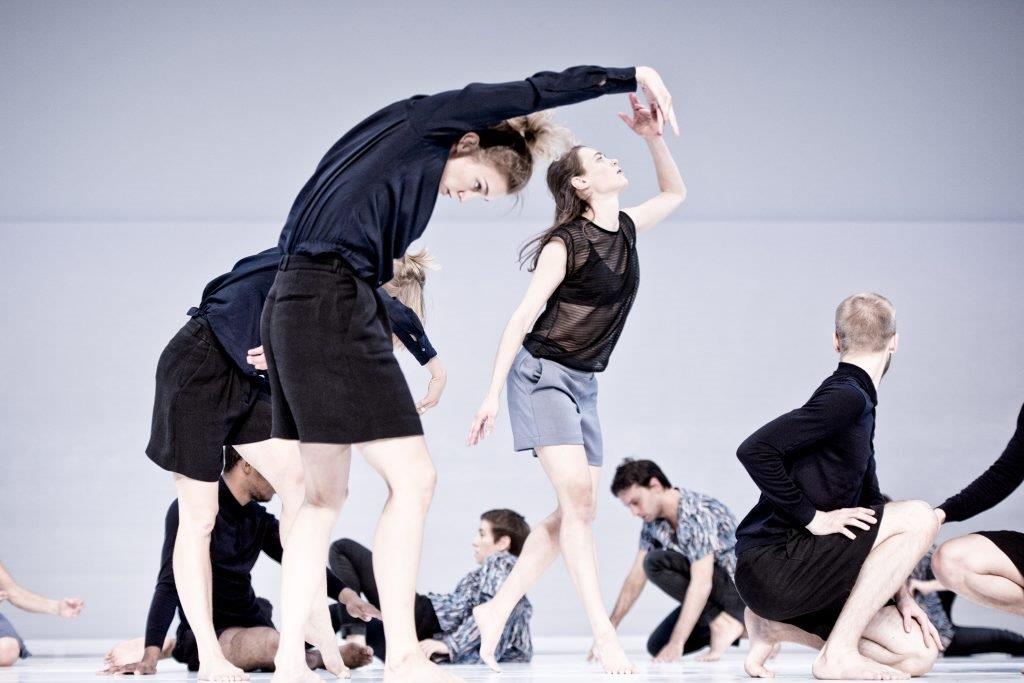 Now in its 58th year, the Israel Festival, an internationally-renowned, multi-disciplinary festival, will take place in Jerusalem from May 30 – June 15, 2019, showcasing a rich and varied artistic program from Israel and around the world in the fields of dance, music, theater, performance art, video art, and installation. Among the innovative and contemporary festival programming are original Israeli productions created especially for the festival by independent artists and groups; highly-acclaimed guest productions from France, Brazil, South Africa, Switzerland, and Poland; site-specific performances in several Jerusalem locations; free outdoor performances and shows suitable for the family. Over 30,000 visitors, Israelis and tourists alike, enjoy the Israel Festival each year, the country's flagship cultural event that is renowned for inspiring and thought-provoking material that cannot be seen at any other venue or festival.
The festival's layered program is focused on an inter-cultural search for identity from both familiar and new perspectives. It aims to express many different cultural identities, while constantly testing the limits of artistic creation, exposing identity politics, questioning conventions of separation between "artist" and "viewer", between the "self" and the "other"- while spotlighting the fluidity that exists between these definitions and an inspiring, unique artistic space.
The festival continues its' tradition of integrating the old with the new. Alongside contemporary content, often characterized by multi-disciplinary forms, the festival will feature a number of performances inspired by classic masterpieces of the world, in a range of exciting and surprising adaptations by contemporary artists from Israel
and abroad. As well as featuring guest performances from South Africa, Switzerland, France, Brazil and Poland, a portion of the program will be dedicated to the original productions of Israeli art institutions such as the Itim ensemble, the Revolution Orchestra, virtuoso groups such as the Multipiano and Tremolo percussion ensembles, Clipa Theater, Zik Theater, DAVAI Theater, the new Elad Theater and many others. In addition, this year's festival will feature a rich program of both Israeli and foreign performances offering fun for the whole family.
Alongside venue performances, the festival challenges artists from Israel and the world with site-specific events in Jerusalem's unique sites. These include the Islamic Museum of Art, the Museum of Natural History, the Tower of David and all over the downtown area, as well as the Eden-Tamir Music Center in Ein Kerem. Some performances invite audiences to take an active part, thus becoming an inseparable part of the artistic happening.
Some of the 2019 Israel Festival highlights include:
OPENING PERFORMANCE - "Beats Per Second" - The 2019 Israel Festival kicks off with a special open-air concert at the Jerusalem Theater plaza, featuring a sizzling lineup of leading musicians and producers in the Israeli beat scene under the artistic direction of Gilad Kahana. Opening with Atar Mayner who will take over the DJ table with materials from his much-hyped recent debut album, with guests like Dor 3, RASTA HAI, Damsel is Depressed, and Eden Dersso performing music from the album as well as their own materials. DIGITAL MONX – the intriguing new group of Ori Kaplan and Tamir Muskat (Balkan Beat Box), Itamar Ziegler, Ron Bunker, and Tom Darom follows – featuring Tomer Yosef, Gili Yalo, Eden Dersso, FineBoy, A-WA and Gilad Kahana himself for a wild concert-party of rap, hip hop, Africa and tropical bass. The evening will continue with an intimate After Party on the largest theatre stage with a live laboratory that will draw the audience into the heart of music making. A musical fusion launched by Atar Mayner DJ set will continue with Ape Band (Tamir Muskat, Itamar Ziegler, and Tom Darom), and end with experimental tracks, electronic sets, spoken word, live jams, and rap of all the musicians together. Please note! Tickets to the After Party are limited. May 30, Jerusalem Theater Plaza
Cullberg of Sweden presents two pieces– "Figure a Sea" is an exciting collaboration between Cullberg and two icons – choreographer Deborah Hay and multidisciplinary artist and composer Laurie Anderson. Inspired by the clubs of Berlin and using ease, accuracy, visibility, ambiguity, and uniformity as the key elements of her creation, Hay draws on the dancers' intelligence, willingness, humor, and beauty. With transient and irreproducible intimacy, Cullberg dancers unfold an ocean of tenderness to the mysterious and exhilarating sounds created by Anderson. June 5, Jerusalem Theater. In Protagonist one of the most intriguing choreographers working today, Jefta Van Dinther explores notions such as illusion, the visible and the invisible, darkness, voice and image. In Protagonist, his second collaboration with Cullberg Ballet, he gathers the dancers for a tribal techno dance that looks at the human need for both belonging and individuality. Van Dinther creates a space where a group of strangers are intensely present in the now, together. On a dim stage, the 14 dancers form groups that paradoxically only exacerbate the sense of loneliness. Accompanied by a tenuous, cold soundtrack created by Swedish singer-songwriter Elias, Protagonist conveys the melancholy and intensity of the party, while conjuring contemplation on affection, intimacy, and connection as well as isolation, control, and alienation. June 6, Jerusalem Theater. This production contains nudity.
"And so you see": A look at post-apartheid South Africa with Laurence Oliver Award-winning veteran choreographer Robyn Orlin On the momentous occasion of South Africa's 20th Freedom Anniversary in 2014, renowned choreographer Robyn Orlin ponders if the people of South Africa are truly free and whether the promised democratic values, especially gender equality, meet the hopes laid down in the constitution. The exceptional solo fuses a live video work with a mesmerizing performance by South African
performer-healer Albert Khoza. Khoza's hybrid figure conjures questions of conflicting identities. June 6,7. Jerusalem Theater
South-African born, France-based performance artist Steven Cohen in his first visit to the Israel Festival, with a tribute to his late partner Elu, presents "Put your heart under your feet…and walk." Self-described South African, white, gay, Jewish man, Cohen created a performative hybrid that brings together all these identities. Like a fragile, butterfly, he stands alone amid an installation of hundreds of ballet shoes – including ones that belonged to his partner the dancer Elu, dozens of candlesticks, and a skirt made of record players. Behind him, a screen displays scenes that insist on finding the aesthetic in the visceral in the face of the unimaginable finality of death. In a chilling requiem to his partner of twenty years, Cohen performs a brave parting ceremony that celebrates art both as a path of coping with loss and as a resolute choice in a vital and passionate existence. June 6,7. Jerusalem Theater
Martin Zimmerman, from Switzerland, performsHallo. For more than 20 years, Zimmerman has been bringing his rare chameleon-like quality to stages all over the world. In his latest solo Hallo, he creates a dreamlike, absurd theatre of objects and body with a childlike curiosity and humor. In an enigmatic space where objects have a life of their own, the line between reality and fiction blurs. June 14-15, Jerusalem Theater
Philippe Quesne from France ("La Mélancolie des Dragons") returns to the Israel Festival with"Night of the Moles" where he creates a subterranean world – home to a family of giant moles who start a rock band. With his distinct style, Quesne's extraordinary audio-visual language transforms the theatre into a giant cave, evoking mythological and allegorical imagery. In this cave that represents all caves, from a prehistoric dwelling through Plato's cave to a nuclear bunker, the moles live their magical and mischievous, yet melancholic and lonely life. His performance is presented in two different versions - one for mature audiences (13 June), and another (15 June) suitable for the whole family. Jerusalem Theater
Brazilian choreographer Marcelo Evelin and five performers, whose naked bodies are painted black from head to toe, present a creation entitled "Suddenly everywhere is black with people" inspired by "Crowds and Power" from Nobel Prize winner Elias Canetti. Moving as a single human body, they compel the viewers to constantly reposition themselves. In a fascinating reversal, a choreography of dancers becomes a choreography of a crowd. June 13,14. Jerusalem Theater
"Songs of Lear" performed by the Song of Goat Theater from Poland-based on the classic play King Lear, Songs of Lear mixes a movement, sound, singing, music, and text to create a powerful distillation of Shakespeare's famous tragedy. Standing in a choral circle on an empty stage, the Songs of The Goat ensemble disassembles the narrative and interweaves its fragments into a polyphonic vocal performance. The outcome is a profoundly moving musical ritual that unravels surprising underlying rhythms and mysterious energies in the Shakespearian play. June 13,14. Jerusalem Theater
"Viewfield" from the Clipa Theater Israel. Returning to the Israel Festival for the eighth time, Clipa Theater continues to push the boundaries of theatre with a performance that explores the social and political arenas of the artistic action and audience-performer relationship. From the vantage point of a high balcony, the audience is invited to gaze down at the street along the seam between Jaffa Road and the Old City walls, as Clipa Theater members blend into the urban landscape and the everyday activity in the city at twilight. The unique perspective as an audience and the expectation for something to happen will imbue and alter each audience's perception of the events. Safra Square, June 4,5,11,12
A one-night only show marking the 400th anniversary of the birth of the most celebrated Yemenite poet, Rabbi Shalom Shabazi. Israel's most beloved leading musicians Ester Rada, Berry Sakharof, Liron Amram, Miri Mesika, Sagiv Cohen, Idan Amedi, Zion Golan, Shai Tsabari, and S H I R A N will perform familiar songs and new adaptations of Shabazi poems created especially for the show. June 11 Tower of David Museum.
"Romeo and Juliet - The Last Supper" - this site-specific adaptation of Shakespeare's classic created by the Elad Theater invites the audience to take part in the celebration - eat, drink, dance to live music and
experience up close the impossible drama of Romeo and Juliet, one of the greatest love stories in western culture. Courtyard of Museum of Natural History, Jerusalem. June 10,11,12
"King Matt" , the first ever stage adaptation for adults of Janusz Korczak's iconic children's book King Mat the First, featuring Zvi Sahar and the Itim Ensemble. June 7, Jerusalem Theater
"The Planets, A Journey Through the Stars" - a special production commemorating 100 years since the debut of Gustav Holst's "The Planets" , performed by the Tremolo and Multipiano ensembles. World renowned MultiPiano Ensemble and Tremolo Percussion Ensemble collaborate in an intergalactic evening with a new rendition of Gustav Holst's seminal piece. Holst's The Planets unfolds a sound portrait of all the planets in the solar system. Completed in 1918, the iconic piece revolutionized writing for orchestras and has since inspired countless Hollywood soundtracks, including Star Wars. On the centennial of its premiere, seven prominent Israel composers – Joseph Bardanashvili, Ziv Cojocaru, Avner Dorman, Avner Hanani, Udi Perlman, Israel Sharon, and Tomer Yariv – revisit the piece with new orchestrations. With two grand pianos and a dizzying array of percussion instruments, MultiPiano Ensemble and Tremolo Percussion Ensemble will take us on an interstellar journey through an extraordinary world of sounds that shifts between past and present, presenting Holst's timeless piece through the eyes of contemporary composers. The concert will also include Ravel's Spanish Rhapsody and Mussorgsky's Night on the Bare Mountain. June 2, Jerusalem Theater
In Re: Play, the Revolution Orchestra embarks on a journey of music and video art in the footsteps of iconic musicians from all genres and eras. Four of the orchestra's composers revisit the musical legends who inspired their work, bringing them together on one stage with original music and video works that will be screened among the musicians. For one night, Jacqueline du Pré and Jimi Hendrix, Astor Piazzolla and Édith Piaf, Marvin Gaye and Yehudi Menuhin, John Lennon and Glenn Gold, Luciano Pavarotti and Freddie Mercury will all come to life in an exceptional musical-visual multisensory experience. June 15, Jerusalem Theater
The Great Gehenna Choir perform "Tikun Chatsot" - a vocal journey in the steps of David Avidan's mystical poetry. Monday, June 3-4, Jerusalem Theater
"Happy Metal" In this exhilarating roadshow, DAVAI group plays musicians in a Swedish heavy metal band who stumble onto the wrong stage and have to adapt their wild show to an audience of children. The show must go on! Grim idols of Nordic metal accept the challenge and save the show, using wild imagination and unexpected talents to create a hilarious rock concert for children and their parents. With the magical and witty language of clowning, the performers ask the children in the audience about their world, communicate with them at eye level, and show little and big viewers how we can communicate in a rich language of images, objects, music and dance. June 5-6, Jerusalem Theater
Jewelry Making- Ophaned Land – Mira Awad. The Israel Festival continues its collaboration with the Museum for Islamic Art in a special night of cross-cultural meeting through art and music. On the occasion of the new exhibition showcasing the wealth of jewelry in the three religions, the museum will open its doors to the public and host a concert of world-renowned Israeli rock band Orphaned Land featuring singer-songwriter Mira Awad. The concert will fuse together different styles – rock and metal,
middle eastern folk music, Jewish, Muslim, and Christian elements, and verses from the Bible, the New Testament, and the Quran. June 12, Museum of Islamic Art
Festivan– The Incubator Theater. Throughout the Festival, a mobile stage truck will surprise people on the streets of Jerusalem with popup music shows – from hip hop and spoken word to Mexican rock and Azerbaijani soul music.
Over the past four years, Israel Festival Director Eyal Sher and Artistic Director Itzik Giuli have led the Israel Festival on a path of artistic innovation. The festival, under their management, has set a clear goal - to identify on the global culture and art scene new artistic movements, forms and languages, as well as innovative and original interpretations, while conserving the festival's historical value and its' achievements for over 50 years. Recent years have seen a rise in the number of young audience members, as a result of both the artistic program and the affordable pricing policy.
Dan Halperin, Chairman, Israel Festival:
" In association with many cultural institutions, among them, the Institut Français, the Polish Institute, and the Brazilian Embassy, the festival continues to take its place as a central stage for international art and creativity, as well as a bridge for artistic collaboration between Israeli and international artists."
Eyal Sher, Director, Israel Festival: "We are very excited to present the 58th Israel Festival program, and invite you to enjoy the finest contemporary stage and performance arts in the country and from around the world. Unique, out-of-the-box performances that will bring new light to our world and open doors to new ones; art that will question, disrupt, upset, entertain, excite and inspire. In the arts, we are witnessing a constant attempt to narrow the freedom of artistic expression, but that's something that we do not take into consideration in our programming. We perceive cultural and creative achievement as a unique means to create space for dialogue and cultural encounter. We are proud to continue a consistent line of artistic programming that conforms to just one criterion: excellence. A festival is an adventure. Come see two, three, four or more performances - now are the time to break away from routine!"
Itzik Giuli, Artistic Director, Israel Festival: "This year's program reflects the artists' growing interest in questions related to identity. The contemporary creations of the 2019 Israel Festival tell us a story about our connection, as a community, to the historical narratives that create our identity as a society, as well as the reasons and actions taken for the creation of one's personal and social identity. Artists deal with these issues, each in their own special way and form, and the performances reflect the natural evolution of art that moves with time, takes on new shapes, blurs the disciplinary borders, and completely changes the relationship between performer and audience. The result: an astonishing artistic expression of contemporary, bold, brave and exciting creation."
This year, the Israel Festival is launching a Friends Giving Circle to help support its growth and ongoing activity. The Friends Giving Circle facilitates the gift of high-quality art and performance to a wide range of audiences by subsidizing tickets and funding free events in public spaces. In addition, the Friends Giving Circle of the Israel Festival will support the creation of original productions in Israel, international collaboration and a large number of special projects. Friends of the Giving Circle become partners in its artistic achievements, based on values of dialogue, tolerance, and understanding, and aimed at strengthening Jerusalem's multi-cultural character as well as enriching the cultural landscape throughout the country. More details about the initiative can be found on the festival's website.
The Israel festival is supported by the Ministry of Culture, the Municipality of Jerusalem, Mifal HaPais lottery, the Jerusalem Foundation, as well as many public and private foundations. The festival is held in association with the Polish Institute, Institut Français, the Brazilian Embassy, the Organization for Preservation of Jewish-Yemenite Culture, Yad Ben Zvi, and more.
Pricing and Special Offers:
All tickets range between NIS 60 - 180
Senior citizens, students, and active duty soldiers are all eligible for a 20% discount.
Special bundle tickets are available when purchasing at least 2 tickets to double feature events during the evening performances on June 6 and 13, and during matinees on June 7 and 14.
Detailed information can be found on the festival website.

Transport
The Israel Festival is offering shuttle services on the opening night May 30 as well Thursdays June 6 and 13 from Tel Aviv, Haifa, and Beer Sheva, facilitating the attendance of 2 or more shows in a row. Details regarding timetables and routes can be found on the Festival's website.
For tickets and more information: https://www.israel-festival.org/en/
Credits
The photo with the pianos should read
"The Planets.credit Inbal Marmary"
The photo of the dancers should read
"Figure a Sea credit Urban Joren"
The photo of Jerusalem should read
"Clips Theater. Credit Matan Shakira"