Economy and Tourism
Details

Written by

GO4Israel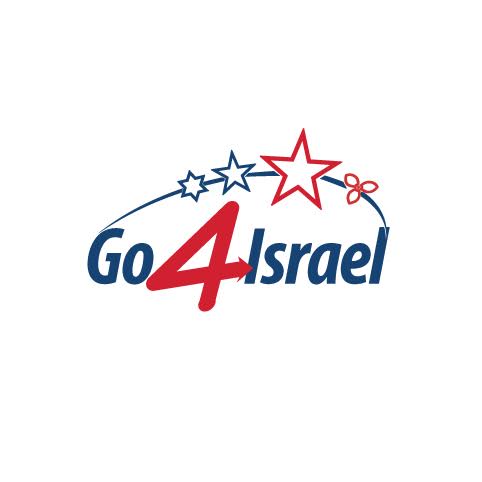 The 13th Go4Israel Conference: Cross Border Investments and Strategic Alliances The conference hosts over 1,000 participants including Israeli and Global leaders, entrepreneurs and investors October 26th, in Tel Aviv
Edouard Cukierman: "With an increasing presence of Chinese investors at the GO4Israel conference, which are now the world leaders in investments in Israel, we can help open new global opportunities and create new relationships between entrepreneurs and international investors"
The Go4Israel annual conference will be held on October 26th at the Hilton Tel Aviv. Organized by Cukierman & Co. Investment House Ltd. and Catalyst Funds, Go4Israel, formerly Go4Europe, is one of the most influential business conferences in Israel, having won worldwide recognition for shaping the future of Israeli and related Global investments and policies. This Conference addresses central topics including the raising funds and establishing strategic alliances between corporate, entrepreneurs and investors from around the world. It focuses on global markets across key industries: Hi-Tech, Life Sciences, renewable Energy, Real estate etc. The conference acts as a valuable conduit for stimulating inbound and outbound investment to and from Israel, to both Western and Emerging Markets.
Go4Israel 2015 will host key decision makers, business representatives and parliamentarians from Israel, Europe and China. The long list of senior speakers includes: Naftali Benett – Israeli Minister of Education; Lt. Gen. (res.) Benjamin (Benny) Gantz, 20th Chief of staff of the IDF; Yair Shamir – Former Minister of Agriculture of Israel, Managing Partner, Catalyst Fund; Jerry Arenson - Business Development Healthcare Technologies Manager, GE Global Research; Axel Kalinoswki – Manager, Continental Europe, London Stock Exchange; Dr. Dore Gold, Director General, Israeli Ministry of Foreign Affairs; Yossi Vardi – Chairman, International Technologies; Shengyan Fan – Head of Strategic Investment and Development, China Everbright Ltd. (CEL) and Managing Partner, Catalyst CEL; Luc Muller – General Manager, OTTO Group; Dr. Florent Gros – Managing Director, Novartis Venture Funds; Roger Cukierman - Former CEO, Ed. de Rothschild & President of CRIF; Ziv Tirosh – CEO, Stockton Group; Gilad Glick – CEO Itamar Medical, Dr. Manfred Horst – Director Licensing & and External Research: MSD; Elizabeth Kogan, SVP Global Generic R&D, Teva Pharmaceuticals; and many other leading business leaders and decision makers.
This year's conference panels will address issues such as: Cross border M&A; Technology, Media & Telecom; MedTech; Go4China Israel-China Business; Real Estate – New global trends; Pharma-Biotech; Green Technologies; Social Impact Investments; Go4Europe – The Place of Europe in Israel Business Agenda; and The Image of Israel Abroad.
A special panel of Elevator Pitches will include selected innovative technology companies, which will be given the opportunity to briefly introduce their products and solutions to potential investors.
The Go4Israel achievement Prize will go to Yossi Vardi, recognized technology leader, to honor his contribution to strengthening the relationship between Israeli hi-tech and the world.
Edouard Cukierman, Chairman of Cukierman & Co. Investment House and Managing Partner of Catalyst Funds: "With an increasing presence of Chinese investors at the GO4Israel conference, which are now the world leaders in investments in Israel, we can help open new global opportunities and create new relationships between entrepreneurs and international investors. Israel as a country and Israelis as business partners have a lot to offer worldwide. This year's conference's sessions, which combine different central interest subjects with Israeli, European and Chinese major personas, is bound to create a lot of interest".
Cukierman & Co. Investment House is the leading Israeli Cross-Border focused investment house, with a strong global network including many leading corporations, investors and financial institutions in key markets such as Europe, China, and beyond. Headquartered in Israel, the company provides a full array of investment banking services including M&A, Private Placements, Public Offerings, Consulting and Family Office Services to Israeli and European companies. With over 5.5 billion US $ in transactions, Cukierman & Co. has the largest Corporate Finance team in Israel with dedicated experts in the Life Sciences, Technologies, Media & Telecom (TMT), Green Technologies and Real Estate industries.
Catalyst is a top performing Israeli based private equity multi-fund firm founded in 1999. With over US$200 million under management, Catalyst's funds support capital and long-term growth of innovative Israeli middle-market companies in global markets. Catalyst assists portfolio companies in reaching their targets by leveraging on the partners' vast Israeli and Global network. Catalyst has invested in innovative companies and has a diversified portfolio, including companies from the Industrials, Telecommunications, Information Technologies, Enterprise Software, Medical Devices and Bio/Pharma industries.
The conference is produced, for the 5th year continuously, by "Kesher Faktor".
For further information visit: www.goforIsrael.com

For the GO4Israel 2015 Conference Agenda: http://www.goforisrael.com/index.php?option=com_content&view=article&id=429&Itemid=210
Photo provided by GO4Israel PR
Details

Written by

Ministry of Economy
FIRST - WE TAKE MANHATTAN: ISRAELI FASHION DESIGNERS IN THE BIG APPLE
Ministry of Economy: Israeli Fashion Designers in NYC
The Israeli Ministry of Economy's Trade Mission in New York, in Cooperation with the Israeli Foreign Ministry and the Israeli Tourism Ministry, Bring Israeli Bridal Fashion to New York City and Organize a Fashion Show for 7 Young Designers at New York Bridal Next Week
October 7, 2015. New York, NY – Fourteen Israeli fashion designers will exhibit dresses at New York Bridal, which will take place in New York City next week. Among the leading Israeli names who will be exhibiting their designs on Manhattan catwalks will be Pnina Tornai, Alon Livne, Berta, Yaki Ravid and Galia Lahav, who will exhibit their dresses in private fashion shows.
In addition, seven up and coming designers will be showing dresses at a unique event organized by the Israeli Ministry of Economy's Trade Mission in New York, in cooperation with the Israeli Foreign Ministry and the Israeli Tourism Ministry. Designers include Tal Kahlon, Merav Solo, Limor Rosen, Orabella, Lee Grebenau, Shlomit Azrad, and Yoav Rish.
New York Bridal is the leading commercial event in the American wedding market, estimated at over $54 billion per year, of which 7% is spent on bridal gowns, amounting to c. $3.2 billion per year. Carolina Herrera, Badgley Mishka, Marchesa, Dennis Basso are among the leading dress designers taking part in this year's event.
"Of the 40 exhibitions expected during New York Bridal, about one quarter are from Israeli designers," said Israeli Economic Minister to North America Nili Shalev. "This testifies to the exceptional talent in Israel. Israeli designers have become popular among American clients due to their innovative thinking and daring designs. Israel has long been 'on the map' internationally thanks to its technological innovation. In recent years the country has been making great headway in fields like television formats, wine, new media and fashion. This fashion event initiated by the Israeli Ministry of Economy's New York Trade Mission will let Israeli designers show buyers and potential business partners in the American fashion industry the great potential of the Israeli fashion industry, remarkable for its originality and creativity, traits influenced by the uniquely diverse and vibrant makeup of Israeli society."
"The Israeli Consulate in New York is proud to take part in this important event," said Israel's Consul General to New York, Ido Aharoni. "It is in days like these that we need to celebrate Israeli creativity in all fields, including fashion."
"In order to continue efforts to highlight Israeli fashion in the US media, the Tourism Ministry's North America mission will host seven leading fashion journalists at the Holon Fashion Week that will take place in November," said The Israeli Tourism Ministry's representative in North America, Uri Steinberg. "Among them are journalists from Elle, Glamour, Latina Magazine and leading fashion bloggers."
Details

Written by

Ministry of Economy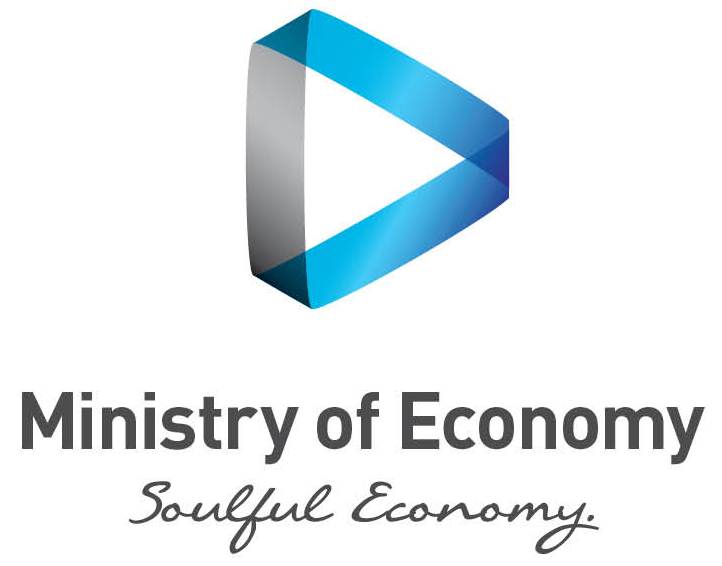 TRADE BETWEEN ISRAEL AND JAPAN REACHES $2.3 BILLION IN 2014
Talks between Economy Ministries of Both Countries to Take Place in Tokyo this Week to Strengthen Trade Ties and Foster Export Activity
[Tokyo. Jerusalem. July 28th, 2015] – The first economic talks of their kind will take place between the Ministries of Economy of Israel and Japan (METI) in Tokyo this week. Ohad Cohen, Head of the Foreign Trade Administration (FTA) in the Israeli Ministry of Economy will lead the talks along with his Japanese counterpart, Mr. Hideo Suzuki. The talks are part of Israeli government efforts to strengthen economic ties with Japan.
During the talks, topics related to Japanese imports and exports will be discussed, as will cooperation between the two ministries towards promoting exports and foreign investment. The FTA aims at holding such talks annually to help find specific solutions to obstacles facing Israeli and Japanese businesspeople and to work together with the Japanese Ministry of Economy, Trade and Industry to strengthen commercial ties.
Israeli Minister of Economy Aryeh Machluf Deri: "We see great importance in the Japanese market, one of the world's largest economies, and we believe that this meeting will help Israeli exporters operate in this large, important market. The Ministry of Economy is working towards strengthening cooperation with Japan and increasing our exports to the country, and accordingly we will launch a targeted aid program in this area."
Ohad Cohen, Head of the Foreign Trade Administration in the Israeli Ministry of Economy: "The Japanese economy and society have been undergoing a unique process of change and openness, which presents a golden opportunity for Israel – as a source of knowledge and global exporter of advanced technology – to increase cooperation and tighten economic relations with this country."
Noa Asher, Head of Israeli Economic and Trade Mission to Japan: "Following years of efforts on the Israeli side to promote these talks, one of the reasons for the dialogue at this time is the tightening relations between Israel and Japan. This is due, amongst other things, to the mutual visits of the Prime Ministers of Israel and Japan in May, 2014 and January, 2015, together with high-ranking business delegations. This dialogue and the expected results will strengthen economic cooperation between Israel and Japan in the future."
According to the Foreign Trade Administration in the Israeli Ministry of Economy, total trade between Israel and Japan stood at $2.3 billion in 2014, with exports to Japan reaching $800 million and imports $1.5 billion.
Details

Written by

Economy Ministry
24 ISRAELI DESIGNERS REACH FINALS -- AND WILL REPRESENT ISRAEL IN FIRST ISRAELI POP-UP STORE IN HONG KONG
Carpets, Jewelry, Hats, Toys, Fashion Accessories, Lamps, Gifts and More
Twenty-four Israeli designers, amongst eighty who submitted applications, were selected to represent Israel in a pop-up store that will be launched by the Israeli Ministry of Economy and the Israel Export Institute in Hong Kong in October. The opening is expected to be attended by many from the Hong Kong design community and is expected to brand Israel as a leading country in a number of areas of design.
Following the call for submissions by the Foreign Trade Administration at the Israeli Ministry of Economy and the Israel Export Institute several weeks ago, no less than 80 Israeli designers submitted applications for a place in the first Israeli design store in Hong Kong. A design company from Hong Kong together with the Israeli commercial attaché there, Elad Goz, and representatives of the Israel Export Institute, selected the twenty-four leading Israeli designers whose work will be displayed in the store.
Earlier this week, the selected designers presented their wares to the staff at Israel's Hong Kong trade mission, who were on a visit to Israel. The visit was part of preparations for the opening of the store -- which will take place in a festive ceremony that is already creating great interest in Hong Kong. The opening will take place on October 22nd.
The Head of the Israeli Economic & Trade Mission in Hong Kong, Elad Goz, said: "We have chosen not to limit the type of designs and as a result are featuring a wide variety of Israeli designers from a number of areas, including jewelry, home furnishings and more. The store will present the best and the widest variety of products and help bolster the Israeli design brand in the Far East, branding Israel not just as the 'Startup Nation' but also as a leading country in various design fields."
Director of the Home and Family Department at the Israel Export Institute, Eyal Levi, said: "Israeli design is recognized abroad as innovative and yet many designers find it hard to export their products abroad. Establishing this store, with its wide range of areas of design –from home furnishings to fashion and jewelry – will help designers maximize their exposure in markets in the Far East that have significant potential. We hope that they can increase their sales in traditional avenues as well as online."
The designers selected to represent Israel:
1. Adi Bakshi http://www.adibakshi.com (fashion accessories)
2. Adi Buvarovsky http://www.thepixelsfactory.com (Pop Art)
3. Adi Lev http://www.adilevdesign.com (jewelry)
4. Aviv Kinel http://www.avivkinel.com(jewelry)
5. Bangi Shoes http://bangishop.etsy.com (shoes)
6. Briday http://www.briday.us (gifts)
7. Bumpers Comfort http://www.bumperscomfort.com(shoes)
8. Dori Csengeri http://www.doricsengeri.com (jewelry)
9. Ester Shahaf http://www.estershahaf.com (jewelry and Judaica)
10. Gallabia http://www.gallabia.com (fashion)
11. Ifat Shterenberg http://www.ifatshterenberg.com (furniture)
12. Justine Hats (Yael Cohen) http://www.justinehats.com (hats)
13. Kay Brock http://www.kaybrock.com (textiles for the home)
14. Maya Negri http://mayanegri.com/en (fashion)
15. PaperCat http://www.papercatdesign.com (toys)
16. Studio Shulab http://www.shulab.com (home furnishings)
17. Sink Skin http://www.sink-skin.com (home furnishings)
18. Gal Stern http://www.sterntights.com (fashion accessories)
19. Studio Cheha http://www.bulbing-light.com (lamps)
20. Studio Vayehi (Katerina Brand and Tsuriel Gottlieb) http://www.studiovayehi.com (lamps)
21. Sturlesi Design http://www.sturlesidesign.com (home furnishings)
22. Una Una Shoes http://www.una-una.net (shoes)
23. Anat Dahari http://www.walkbyanatdahari.com (shoes)
24. Yesh Meayin http://www.beijacarpet.com (carpets)
Details

Written by

Ministry of Economy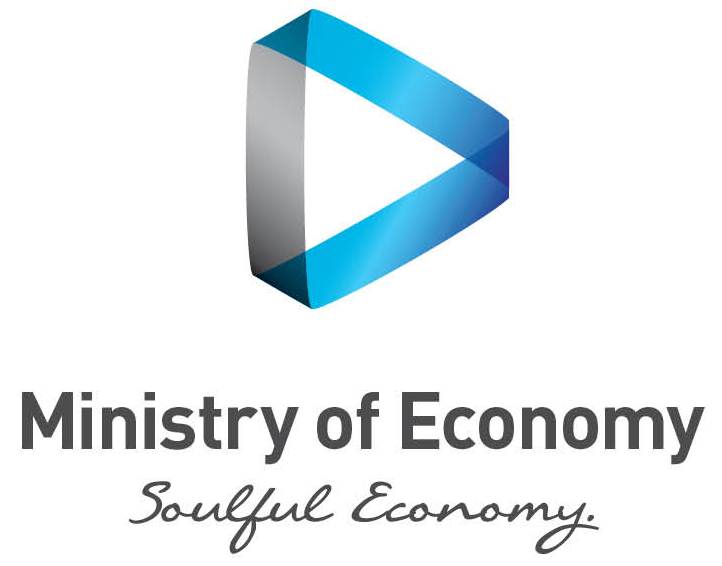 New NIS 5 Million Program to Aid Development of Social Enterprises Employing Target Populations
Program will be operated by the Small and Medium Business Agency in the Ministry of Economy
Will aid the development of social enterprises that employ people with disabilities, youth-at-risk and others, by contributing to their salaries up to NIS 200,000 per company
Minimum pre-condition for aid: At least 20% of employees belong to prioritized population sectors, or 30% for smaller businesses
Jerusalem, July 9, 2015 – The Small and Medium Business Agency at the Ministry of Economy is launching a pilot program to help social enterprises cope with the high costs involved in employing prioritized populations. The program aid will be given as participation in the costs borne by the company to employ workers from prioritized populations, for employment advancement. For 2015, the program budget is NIS 5 million.
The employees at the social enterprise will be directly employed by the company. The aid will be given to social enterprises as participation in the salaries of the qualifying employees, up to a fixed ceiling of NIS 200,000 per business per year, in accordance with the following participation rates: during the first year, 50% of salaries for qualifying employees; during the second year of participation in the program, a sum equal to 40% of the actual salaries of qualifying employees.
Minister of Economy Aryeh Deri: "Disadvantaged populations must be integrated into the economy and society. Today, the most disadvantaged people must struggle twice – first with their problematic point of departure, and then with being stigmatized by society. I have made the commitment to concern myself with them, and that means not only cutting prices or increasing benefits, but also properly integrating them into the labor market. I have good news for social enterprises that are not only looking at company profits but also at their contribution to the community and Israeli society as a whole. As part of the program, social enterprises that employ at least 5 employees from the prioritized population may submit a request and possibly receive government participation in funding the salaries of employees from prioritized populations, up to a ceiling of NIS 200,000 per business per year."
Director of the Small and Medium Business Agency Ran Kiviti: A 'social enterprise' is any business with activity focusing on commercial activity, whether in an NPO or a company for public benefit working to advance and realize social goals, and commercial companies with activity directed at realizing social goals with activity to realize social goals or employ prioritized populations, such as people with disabilities and youth-at-risk.
The program is based on decisions made by the economic round table, headed by the prime minister, and withthe participation of the business and third sectors.
So which businesses fit the program?

1. A company that has been employing 5 workers from prioritized populations for at least a year, with a minimal number of weekly hours.

2. A company with up to 51 employees – with at least 30% of its workers meeting the definition of "prioritized populations".

3. A company employing from 51-100 employees – with at least 25% of its workers from prioritized populations.

4. A company employing over 100 employees – with at least 20% of its workers from prioritized populations (if its annual business cycle is up to NIS 100 million).