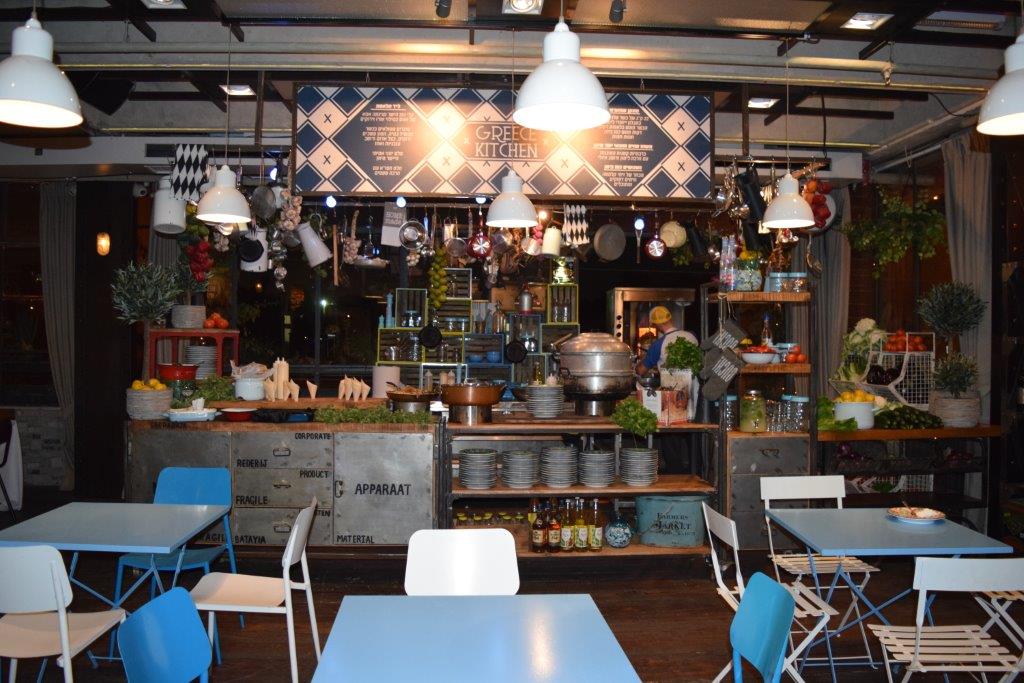 Socca Market in Tel Aviv has brought a new concept in dining to its unique venue for weddings, parties and major events. Instead of the standard fixed menu and waiter service, guests are invited to make the rounds of food stalls, each one featuring cuisine from different corners of the globe.
Drawing its inspiration from London's Borough Market, New York's Chelsea Market and Barcelona's La Boqueria -- and more recently, Tel Aviv's Sarona Market and Shuk Tzafon -- Socca Market comprises stalls that serve food representing the following cuisines:
Israeli (Mediterranean) - hummus, tehina, lamb kabab, skewers of shishlik and sabih
Italian - pastas, focaccias, antipasti (grilled vegetables) and bruschettas
Greek - souvlaki, dolmades (stuffed grape leaves) Greek salad, gyros, fried red mullet
Asian - dim sum dumplings, stir-fried noodles, bao sandwiches, Asian cabbage salad
American - fresh grilled hamburgers from prime beef, coleslaw, French fries
A delicious spread of desserts is served, featuring brownies with hot fudge sauce, chocolate chip cookies, hot apple crumble with pareve vanilla ice cream, meringues with berry sauce, lemon meringue tarts, and assorted pastries.
There is a full bar serving cocktails, sangria, and soft drinks, and a separate bar for wines.
Socca Market, which is certified kosher, is located in a trendy district of lofts and studios in south Tel Aviv.
Address: 27 Shocken Sreet (entrance from Shvil Hameretz)
Website: http://soccatlv.co.il
Tel. (073) 248-0313