Visits
Details

Written by

Talma Gotteiner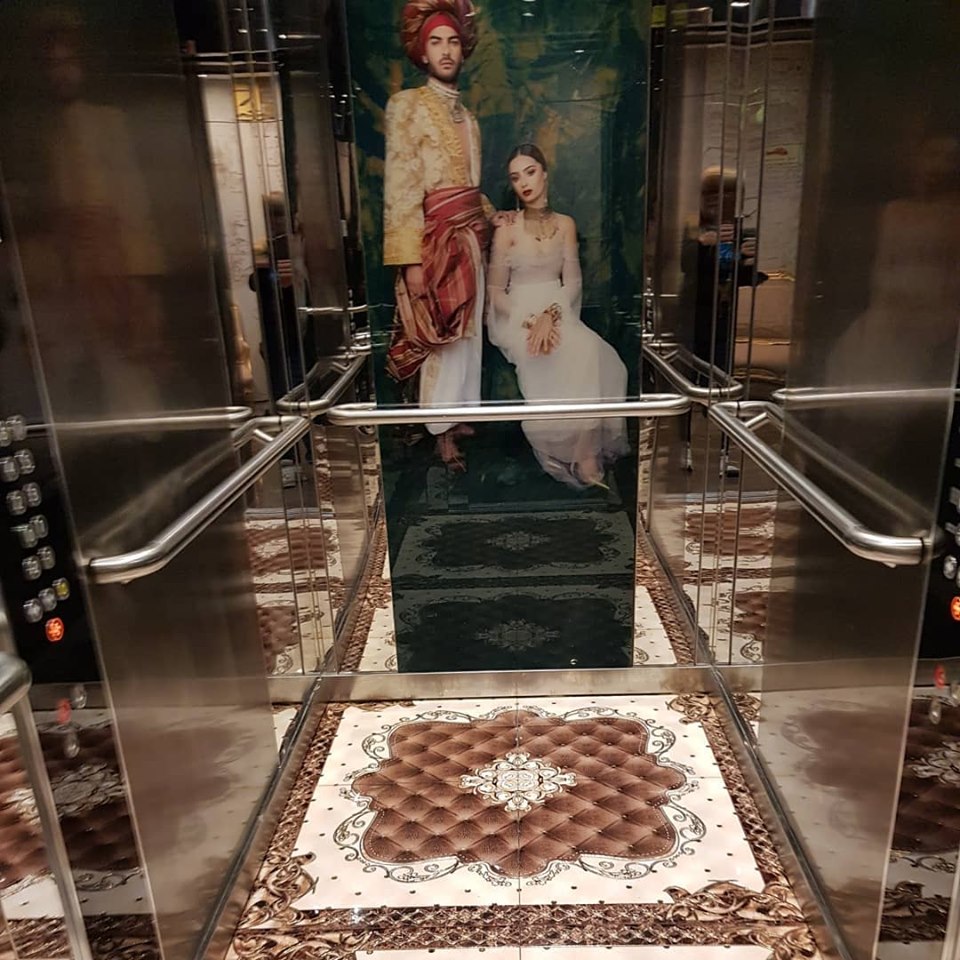 The boutique hotel DAVID TOWER is a city spa hotel belonging to the luxury brand By Sofitel MGallery of the international Accor hotel chain.
The DAVID TOWER hotel was launched two years ago and is located along the first line of buildings next to Netanya beach. It is near Independence Square and just 500 meters away from the vibrant Netanya market.
Independence square is the first interactive square in Israel with light and water shows, children's games embedded throughout, an artists' stands, an ecological fish pond, street performers, and more. The Netanya market is considered one of the most colorful markets in Israel with fresh food stalls, clothing stores, authentic dishes, spices, and several cafés and restaurants to dine out in.
The hotel design is based on a storyline as with all Sofitel MGallery hotels. In this case, the love story of Sultan Daoud Pasha and his lady love were the source of inspiration for the DAVID TOWER, leading to an opulent design of marble and gold creating a royal atmosphere that runs from the lobby throughout the hotel. An overall effect is a luxurious place of refuge and relaxation from everyday life.
Recently, the ACCOR Hotel DAVID TOWER of the MGallery by Sofitel brand has been awarded the 2019 Excellence Award by Tripadvisor, the world's largest and most exclusive tourist website.
The DAVID TOWER's 75 rooms and suites are designed in an eclectic style that combines eastern and western influences and contains all the accessories and amenities of ACCOR International's high standards. The result leads to a perfect hospitality experience that combines business and pampering relaxation. Most of the hotel's rooms overlook the sea and since the hotel supports the concept of wellbeing, the beds include the unique 7-inch plume mattress brand, My Bed by Sofitel by Accor International.
The 1,000 m2 VIA MARIS Spa, provides a comprehensive solution for all aspects of the spa world. Its treatment rooms are equipped with exclusive NILO electric beds that have a heated mattress, a Turkish steam bath, a Finnish sauna, a double treatment suite with a Jacuzzi and an oil bath, a private sauna, a gym fitted with the most advanced fitness equipment by TECHNO GYM and accompanied by a certified gym instructor, a heated indoor swimming pool and resting area in a traditional style as befitting of sultans with a breathtaking panoramic view of Netanya's beach.
The cosmetics company LIV UNIQUE was chosen to provide the clients with luxurious and effective facials and to provide the VIA MARIS spa with an entire line of aromatic high-quality products. The components include Shea butter complemented by macadamia nut oil known for its healing properties, salt peels from natural sea salt spray, reflexology cream and more.
For body and hair treatments, MOROCCAN OIL was chosen as it is internationally known for its Argan oil infused products that are perfect for body skin and hair restoration. A few years ago, Moroccan Oil has launched a series of body care products abroad. The Via Maris Spa was the first spa in Israel to collaborate with the company and build a unique treatment series based on their products that the customer can purchase at the end of treatment.
The abundant breakfast buffet at the hotel restaurant includes a variety of fresh salads as well as antipasti, creamed potatoes, soft and hard boutique cheeses, several smoked fish, a hot stand with omelettes, pastas, pancakes etc., a health bar with yogurt, granola, dried fruits and halva from quality boutiques, freshly baked sourbreads and pastries, natural juices and an excellent variety of coffees with several gluten-free and vegan options.
For more details on the hotel offerings you are welcome to read the full article:
https://www.israel-best-trips.com/single-post/David-Tower-Hotel-Netanya-A-City-Spa-Day-to-Remember
Facebook / Instagram David Tower Hotel - MGallery by Sofitel
Facebook VIA MARIS SPA
Call 09-373-0013
Fotos by Silvia G Golan
Details

Written by

Talma Gotteiner
Mifal Hapayis Fashion Factory Incubator supports promising Israeli designers and has promoted the "Mifal Hapayis" fashion project for the fourth consecutive year.
Mifal Hapayis invited young fashion designers with up to 2-10 years of experience in the field to submit proposals for designing a new clothing collection of at least 10 outfits for presentation at the Tel-Aviv Fashion Week 2019.
Mifal Hapayis appointed a professional artistic committee to examine the proposals. The committee selected seven young fashion designers who received a grant of up to 120,000 NIS to cover the expenses together with professional accompaniment by a leading fashion designer as well as business consulting in building a business plan and managing the budget.
Members of the artistic committee were Sasson Kedem, Naama Hassin, Claudette Zorea, Yael Schnberger, Motty Reif, David Adika and Michal Chitayat.
The 7 designers chosen were:
Kim Dror, owner of Kimka Studio, Shirley Lasri, owner of the Petit Pois brand, Eran Zemach, and Sarah Anshin, owners of the Kaete Dan brand; Michal Yersens Mengistu, Shadi Abed, Shiran Reuven, owner of the mamo brand and Aner Shevach, owner of the answer 5777 brands.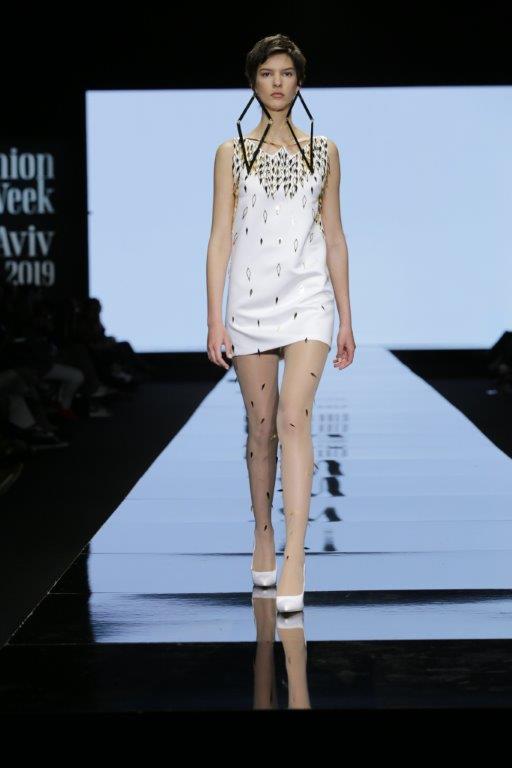 The Fashion Factory project has been very successful and some of the designers who won in previous years were even invited to exhibit at leading exhibitions abroad.
Participants in the Mifal Hapayis Fashion Factory Year 1 included: Hed Mayner, Eliran Nargassi, Rotem and Nir Gueta for the Hanna brand, Gal Shenfeld for the Mews brand, Assaf Reeb, Muslin Brothers, Nadav Rosenberg for the Northern Star brand and Rachel Cohen for the Common Raven brand.
Participants in the Mifal Hapayis Fashion Factory Cycle 2: Sabina Moyal Musayev; Elisha Abargel; Daphna Pilossof, Noa Gur and Noy Goz with the TRES brand; Hilly Yaakobi and Ari Shustorovich with the HILI ARI brand; Tali Kushnir (Tk); Anat Meshulam and Dor Chen with the brand Holyland Civilians.
Participants in the Mifal Hapayis Fashion Factory Cycle 3: Shahar Avnet for SHAHAR AVNET, Adi Banjo for the brand Adi Benjo, Dana Cohen, Moriel Dezaldeti, Ariel Bassan, owner of the ARIEL BASSAN studio, and Eran Shani for the ERRANT label.
To read more about what the Mifal HaPayis organizers said during the show, refer to the original article on:
https://www.israel-best-trips.com/single-post/Mifal-HaPayis-Fashion-Factory-Incubator-Tel-Aviv-Fashion-Week-2019
Photo of the 7 designers by Silvia Golan
Photos of the Models by Avi Waldman
Details

Written by

Talma Gotteiner
Eli Cohen is a hair professional who specializes in hair extensions and wig building. He has utilized his 30 plus years of experience to implement an improved method of application of hair extensions.
The technique that he uses was inspired by the African braid culture and is based on weaving in the hair accessory to only 8 points whereas common methods used today tape or glue the accessory to 100 points along the scalp.
The whole process takes only 40 minutes. The accessory weighs 50 grams and is woven with a high-quality PU thread that is also used in medical operations. Once every month and a half or two, the accessory is removed and reattached to 8 different spots.
The advantages of this technique are that it cannot cause accidental burns and bald spots, it takes less time and less points of hair bear weight in parallel. Moreover, the 8 weight-bearing points have time to recover their strength because the spots are changed with each maintenance adjustment.
The hair extensions come in wide variety textures and colors so that they are suitable for a multitude of cases such as: thinning hair and avoidance of a transition phase when growing hair or when growing back to white.
All the additions used by Eli Cohen are based on natural hair imported from Europe. The extensions are sown on site and have a one year warranty. They are suitable for curly, wavy and smooth hair types allowing all women to enjoy thick fashionable hair in all shades without the use of soldering or chemical processes that damage the hair and its renewal.
Although not mentioned by Eli, based on his website he founded a volunteer hair salon at Sourasky Medical Center where he utilizes his experience with hair extensions and wig building to help cancer patients maintain their appearance.
Facebook אלי כהן - אמן תוספות השיער, מילוי ועיצוב
Eli Cohen - The Center for Professional Hair Solutions specializes in hair thinning and extensions. The center offers natural hair extensions and uses various methods including the above weaving method as well as clip on and other options based on personal counseling. Eli Cohen is the only one in Israel who sews and fixes hair extensions on the spot. Lastly, in addition to the hair extensions, the center offers a variety of fashionable wigs. The center is located in Ramat-Gan on the border of Tel-Aviv.
For contact details please refer to the original article on:
https://www.israel-best-trips.com/single-post/Eli-Cohen-Presenting-an-Advanced-Method-for-Hair-Extensions
Photo Silvia Golan
Details

Written by

Silvia G Golan
30 Years Iconic SOURCE Sandals – Fashion Week Opening Show Featuring 30 Israeli Fashion Designers
Iconic Israeli SOURCE Sandals celebrate 30 years with outfits by 30 Israeli designers in the Tel Aviv Fashion Week opening show.
For 30 years SOURCE sandals stand for the connection between man and nature. For the Fashion Week opening show SOURCE invited 30 Israeli fashion designers – up-and-coming and well-established names – to design outfits inspired by the four elements of nature, water, fire, air and earth, to launch the new SOURCE Women's Sandals line.
On Monday, March 11 at Hangar 11, Tel Aviv Port
Fashion Week Opening Show celebrating 30 Years of SOURCE Sandals
Press Conference hosted by Moti Reif
Fashion Show Director: Jonathan Freimerman
Among the designers who presented models inspired by Shoresh sandals: Mika Bashan, Doron Ashkenazi, Eliane Stoleru, Hagit Tessa, Shani Zimmerman, Ronen Chen, Rina Tzin, Tali Kushnir, Kian Frankfurt, Amos Wars.
Three new elegant SOURCE Women's Line sandals reinvent the classic SOURCE qualities to star in any environment, on and off the beaten trail: The Carmel features extra-light straps and it blends in from trail to beach to party. The Atacama adds extra strap comfort, protection, and style. And the Avenue takes SOURCE downtown with leather look-and-feel straps in combination with the fitted SOURCE triple-layer sole.
SOURCE Sandals – or in Hebrew sandalei Shoresh שורש – are well known and recognized by every Israeli abroad and at home, and this trademarked product is to this day designed, glued and sowed by hand in the factory to the south of Haifa, Israel.
Recently SOURCE Sandals were awarded the title "the most Israeli consumer product" in a competition held by the Ministry of Economy on the occasion of the country's 70th-anniversary celebrations.
For 30 years SOURCE sandals have ventured on treks and trails all over the world. But only in recent years have hiking sandals stepped into the fashion world, making appearances in shows by Prada, Gucci, Versace and Chanel.
SOURCE sandals are made to explore and push the borders. This runway show will see our sandals enter yet again new territory - the fashion runway
Besides the famous SOURCE Sandals, the company is a world leader in Hydration Systems and Packs for hikers, runners, mountain bikers and armies around the world. SOURCE's Military Division is an innovator in the field of personal soldier's gear and protective wear, which has made SOURCE a supplier of the IDF and armed forces around the world, most notably equipping the UK Army with the VIRTUS Soldier System, a smart, scalable load bearing and protective system.
Visit SourceOutdoor.com and SourceTacticalGear.com
for full product listing and company background and follow on Facebook.com/SouceOutdoor
Photos by Silvia Golan and Avi Waldman
Details

Written by

Talma Gotteiner
A veteran professional Israeli hair products company has just launched a new hair-straightening product, the first of its kind in Israel for self-use at home.
The new product, named 'Silk Keratin' has just been approved by the Ministry of Health. The product is Keratin based and does not contain formaldehyde or any other toxic or carcinogenic substances. It also does not burn or damage the hair. The product is manufactured according to Good Manufacturing Practices. The consumer price is 150 NIS and the amount is sufficient for two straightening treatments. The product is available at the new 'Be' drugstore chain of Shufersal.
Vitamins, until recently, produced and sold hair products only to professional hairdressers. With this new product, it is expanding its reach to consumers who are seeking to treat their hair at home. The treatment duration of the home-treatment is similar to the duration at the barbershop. It is recommended to perform the treatment at home in the company of a friend to help follow the instructions, which you can also see on their video.
The Keratin based product can also be used on hair that has already undergone chemical treatments such as hair dyes and prior hair-straightening treatments. The result is very smooth hair. The durability of the straightening result depends on the type of hair type, hair growth rate and environmental exposure of each customer. The product has a pleasant aroma and is sold in a kit that also contains a mask for hair nourishment following treatment.
A simple calculation of the money saved by this product compares the price of a single hair-straightening treatment at the barbershop that ranges between 800-1000 NIS to a single treatment (half a pack) with the Vitamins 'Silk Keratin' product that costs 75 NIS.
Vitmins has been working internationally in the professional arena since 1943 as a company specializing in hair products. The company develops, manufactures and markets a wide range of hair, scalp and skin care products. Vitamins products are based on the high-quality raw materials and are manufactured using advanced technologies that enable the maintenance of the quality of the materials and the production of products that help restore hair and preserve a younger and healthier appearance.
For more information on where to purchase the product online, refer to the full article on:
https://www.israel-best-trips.com/single-post/Silk-Keratin-by-Vitamins-A-Revolutionary-Home-Use-Hair-Straightening-Treatment-in-Israel

החלקה ביתית - סילק קרטין ויטמינס Facebook
Instagram silk_keratin_vitamins
Photo Silvia Golan