On Monday evening, the Austrian national day celebration was hosted at the Ambassador's Residence in Herzliya. H.E. Ambassador Martin Weiss and his wife Susan greeted guests warmly as they entered. Guests enjoyed hors d'oeuvres along with live jazz played by students from the Ironi Alef school for arts before and after the formal ceremony marking the celebration.
As a prominent member of the European Union, Austria incorporated the EU into the celebration as well. Austria has been holding the presidency of the Council of the European Union for the second half of 2018, and posters explained about Austria's leadership in that role. The formal ceremony opened with the national anthems of Austria, Israel and the European Union (Beethoven's "Ode to Joy), performed by the Brass Quintet of the Buchmann-Mehta School of Music of Tel Aviv.
Ambassador Weiss welcomed the guests and thanked them for attending. He highlighted the long connection between Austria and Israel, which have maintained diplomatic relations for nearly 70 years, and expressed his hope that this friendship would continue.
Member of Knesset Dr. Michael Oren, Deputy Minister for Public Diplomacy, spoke on behalf of Israel. Dr. Oren highlighted Austria's efforts to combat anti-Semitism in Europe through its role as President of the European Union. He also mentioned the support of the government of Austria for its Jewish community, which has dwindled to only a few thousand members.
Looking to the future, the deputy minister listed areas for increased cooperation: trade, innovation, science, and culture. In particular, he stressed the advantages of bringing youth from Austria and Israel together to promote people to people diplomacy. In closing, Dr. Oren offered his a toast for success to Austria on behalf of the people and government of Israel.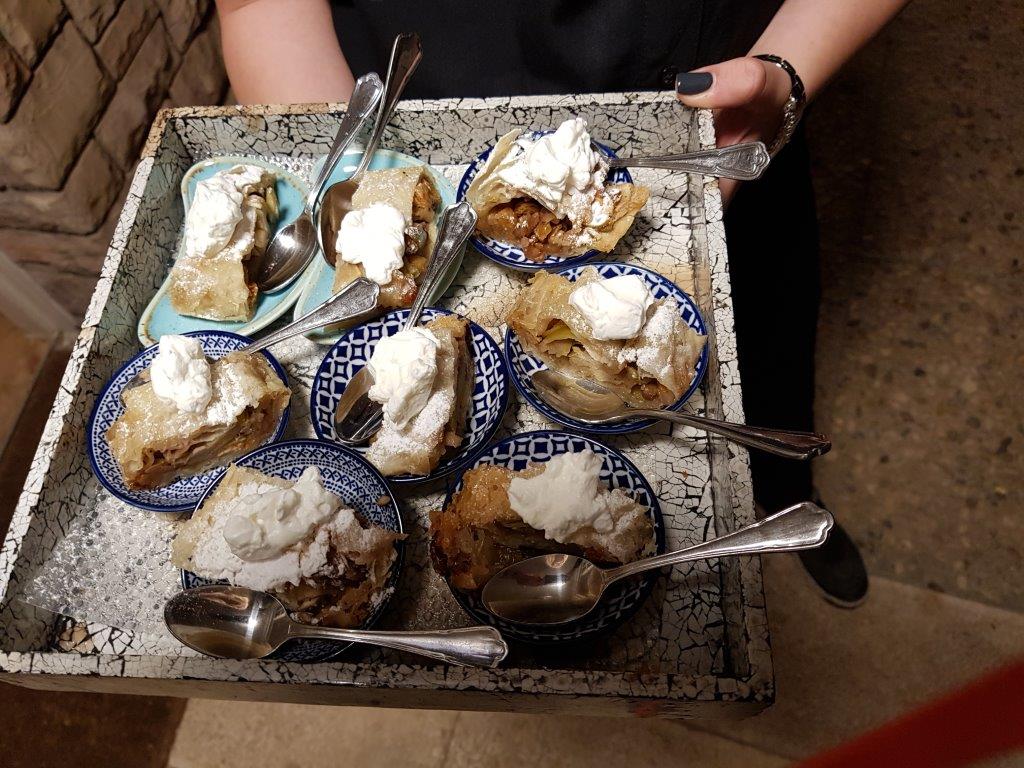 Following the ceremony, guests enjoyed a gala dinner, with Austrian sausages and schnitzel, along with Stiegl beer in a variety of flavors as the choice beverage. For dessert, there was traditional strudel.
Among the distinguished guests in attendance were Ambassador Meron Reuven, Chief of Protocol of the Israeli Ministry of Foreign Affairs; Tourism Ministry Director-General Amir Halevi; Ambassador Yitzhak Eldan, head of the Israeli Center for Young Leaders and the Israel School for Young Ambassadors; Gad Proper, Chairman of the Israel-EU Chamber of Commerce; Dan Catarivas, Director General – Foreign Trade and International Relations at the Manufacturers' Association of Israel and head of International Relations at the Federation of Israeli Economic Organizations (FIEO); Superintendent Moti Meiry, representative of the Israel Police; Ze'ev Lavie, Director of the International Relations Division of the Federation of Israeli Chambers of Commerce, along with numerous ambassadors and other diplomats and representatives of the Austrian community.
Diplomacy.co.il offers congratulations to the Austrian Embassy on its National Day, and best wishes for success and strong bilateral relations between the nations.
Photos by Silvia G. Golan
Steven Aiello
Founder--DebateforPeace
https://debateforpeace.wordpress.com/about/