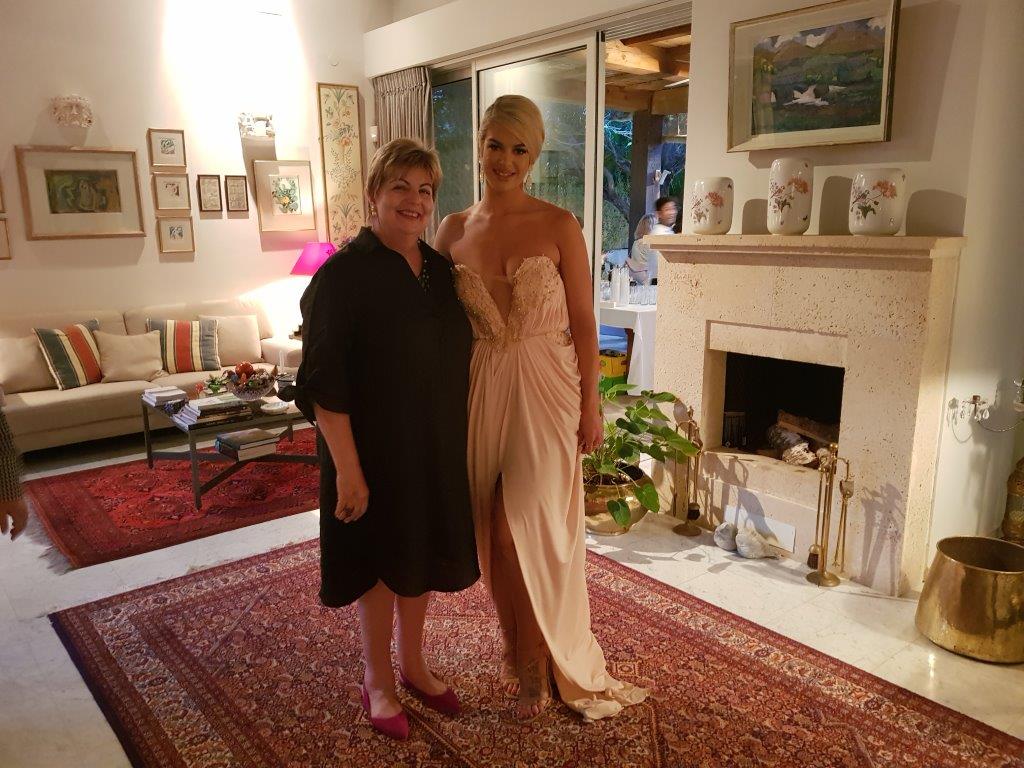 On May 13, 2019, the Embassy of Ireland hosted a ُEurovision party. The celebration was held at the home of the Ambassador of Ireland to Israel, H.E. Alison Kelly, and the embassy of Austria was hosted as well, with the Eurovision contestants from both countries attending.
The home of the ambassador was decorated with the colors of Ireland: green and orange, as a festive environment enveloped guests in anticipation of the Eurovision contest.
The evening featured performances by both singers with their respective songs. Ambassador Alison Kelly wished good luck to the contestant of Austria, Pænda, but she also said that she "Firmly believes that Ms. McTernan will win the competition and make the best representation of her country." The ambassador reiterated the importance and relevance that Austria has for her personally since she represented Ireland in Austria when she was just starting her diplomatic career.
The Austrian contestant, Pænda, was well prepared and took the stage playing the keyboard as well as singing. The star of the night, of course, was the Irish contestant, Sarah McTernan, who told the guests how thankful she was for being able to perform there and how much she and her crew had prepared for this moment.
Diplomacy.co.il and Debate for Peace wishes the best of luck to the contestants and the embassies
Mihal Mizrahi is a member of DebateforPeace
Photo Silvia G. Golan