Details

Written by

President's Spokesperson's Office / Yad Vashem
President Rivlin's comment on the decision by Pope Francis to open the Vatican archives from the period of the Holocaust
President Reuven (Ruvi) Rivlin today, Monday 4 March / 27 Adar I, commented on Pope Francis's decision: "The brave and welcome decision by my friend Pope Francis, to authorize the opening of the Vatican archives for the period of the Holocaust, will allow free and unmediated access to records of the darkest period in human history. Those who cannot remember the past are condemned to repeat it. This step is particularly important in these days of ongoing anti-Semitic attacks, the rewriting of history and attempts to deny the Holocaust."
President photo credit Silvia Golan
-------------------------------------------------------------
Yad Vashem's Response to the Vatican's Announcement to Open its Pius XII Archives
(4 March 2019 – Jerusalem) Yad Vashem commends the Vatican's decision to open the Pius XII Archives, covering the years 1939-1958. For years, Yad Vashem has called for the opening of these archives, which will enable objective and open research as well as comprehensive discourse on issues related to the conduct of the Vatican in particular, and the Catholic Church in general, during the Holocaust.
Yad Vashem expects that researchers will be granted full access to all documents stored in the archives.
Details

Written by

Silvia G Golan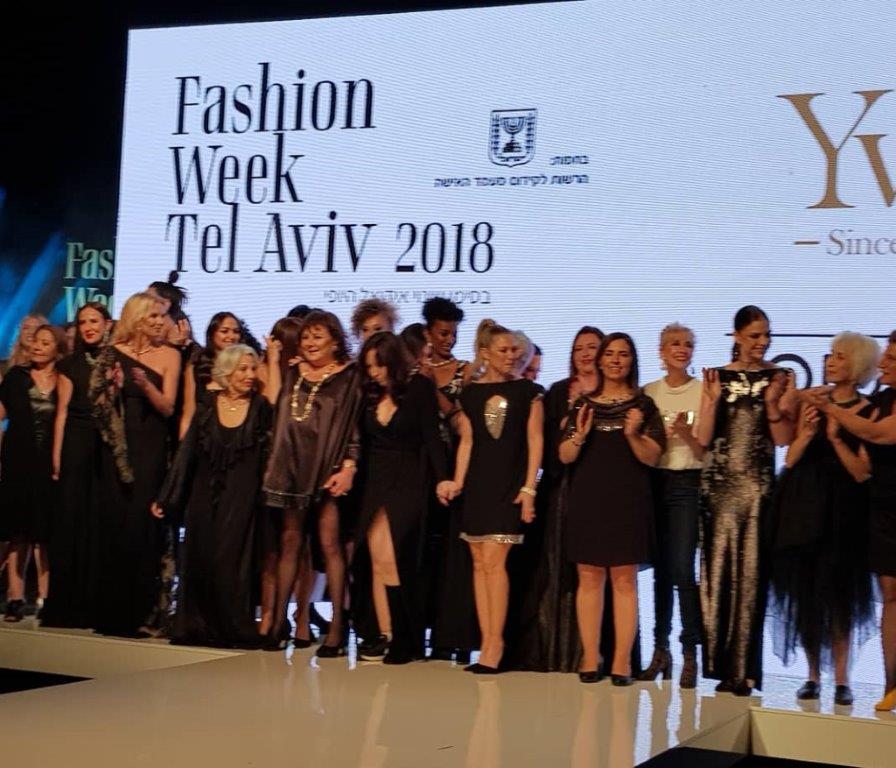 The seventh Fashion Week Tel Aviv will be taking place from March 10 – 13 2019. This year's Fashion Week is produced in full cooperation with the Blue and White Division at the Ministry of Economy and Industry of Israel.
"This year, for the first time we are joining forces with the Blue and White Headquarters at Israel's Ministry of Economy and Industry, with the goal to continue strengthening and promoting "Made In Israel" fashion brands", announced Motty Reif, Founder and Chief Producer of Tel Aviv Fashion Week. "In addition, we will continue promoting changed beauty ideals, by including male and female models of all ages, sizes, colors, and religions. Our goal is to remain a driving force behind the fundamental changes occurring in the global fashion industry today and the democratization of fashion."
Naama Kaufman, Vice Director General, Ministry of Economy and Industry and Chairwoman of the Blue and White Headquarters stated that "The textile industry and the Israeli fashion industry have a significant financial potential to contribute to the general workforce. As part of our effort to promote Israeli fashion manufacturers and designers, we have decided to join Fashion Week Tel Aviv by Reif Entertainment and chose it as our main platform to promote our message."
Fashion Week Tel Aviv will be taking place at Tel Aviv's picturesque port at Hangar 11, a location known for exclusive concerts and events.
Fashion Week will open with a special Gala Event on March, 10th, honoring designer Gideon Oberson that has influenced fashion in Israel and internationally for over 56 years.
60 famous models who have worked with Gideon Oberson over the years, including Pazit Cohen, Dana Wexler, Ronit Yudkevitch, Shelly Gafni, Orit Haber , Yael Abecassis, Dorit Yellnik, Dganit Cohen, Dorit Farkash, Nofit Shevach, Yelena Ralph, Gal Amir, Shiraz Tal, Ingrid Feldman, Irit Atalman, Omer Barbi, Sniel Barbi and Simona Guzman among others, will be taking stage during the festive show.
For the first time in Israel, Fashion Week Tel Aviv 2019 will be broadcasted live, exclusively on the Israeli Fashion Channel (35 on HOT and 38 on YES), including interviews, full coverage of the red carpet and more.
There will also be an option to purchase tickets for Tel Aviv Fashion Week shows at the Hangar 11 website:
https://hangar11.co.il/events/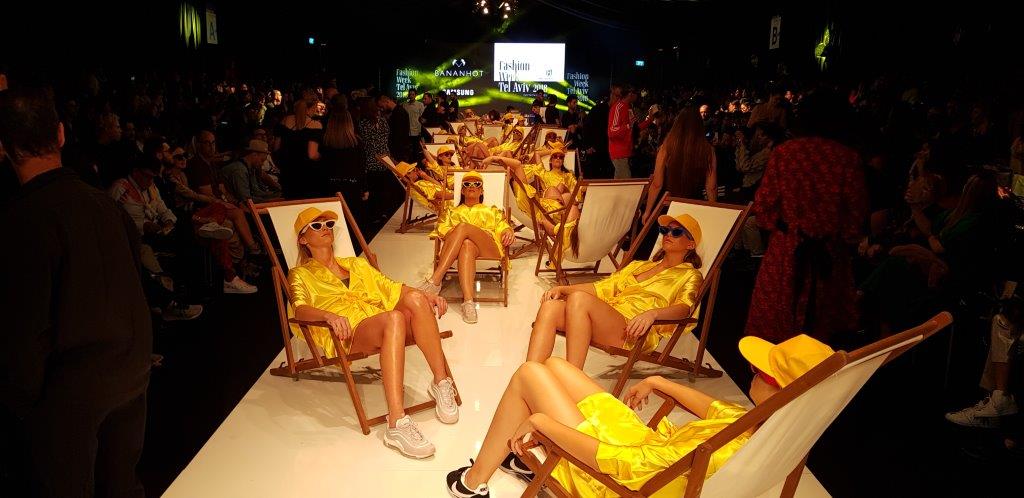 Other novelties include the collaboration with GPS Radar, the private fashion community through which industry people will be able to connect and share all relevant updates and information specifically related to Tel Aviv Fashion Week.
Between March 11 – 13 a Designer Showroom will be operated at the Comme Il Faut Flagship Store, also located at the Tel Aviv Port, featuring Fashion Week participating designers and other young brands producing for international markets.
*Fashion Week schedule:
March 10th – FW Opening Night
March 11th – 13th - Fashion Shows, Designer Showroom
*Full schedule upon request
Full Fashion Week Tel Aviv Designer List 2019:
Shenkar fashion design department
Photos by Silvia G. Golan
Details

Written by

President's Spokesperson's Office
President Reuven (Ruvi) Rivlin today, Sunday 17 February / 12 Adar I, received the first Israeli spacecraft, SpaceIL's 'Bereishit' (Genesis) as a national project ahead of its launch to the moon. President of SpaceIL Morris Kahn presented the initiative to the State of Israel as a national project around a week before the historic launch. Eight years of intensive work by SpaceIL and Israel Aerospace Industries will come to fruition with the launch from Cape Canaveral, Florida this Thursday.
The spacecraft will carry a time capsule, a copy of which was presented to the president. The time capsule has a huge database saved on special disks that can be removed from the spacecraft. There are hundreds of digital files, including the Bible and details about SpaceIL, the building of the spacecraft, Israeli national symbols, cultural items and materials collected by the public over the years. The time capsule will remain on the moon after the mission is completed.
"This is a historic moment. In a few days, the first Israeli spacecraft will be sent to the moon. 'Bereishit' will make history!" began the president. He added "when I was a child, we used to write fortunes on bubblegum wrappers – 'by the time you're 21, you'll go to the moon'. Then, it seemed fantastical, impossible. Until now, only great powers have landed on the moon – the United States, the Soviet Union, and China. But if everything goes to plan, the State of Israel – our young and small country – will be the fourth country in history to land a spacecraft on the moon."
The president added, "I hope that in a few months we will be able to say 'we are on the moon, and we are staying on the moon'. Let me thank you for the decision to display a model of 'Bereishit' here at Beit HaNasi, and for transferring the project from private hands to the state. This project is of the greatest national importance. It is a national project!"
The president emphasized, "I am delighted and proud that you decided to turn this project into not just a wonderful technological achievement, but also an educational undertaking. You are an example of groundbreaking, audacious Israeli innovation. This is Zionism at its finest."
Morris Kahn, President of Space IL, thanked the president, saying "Mr. President, it is a tremendous pleasure for me to present this wonderful project to the State of Israel. It is a tremendous achievement and I am proud to be part of it, and that the Israeli flag will soon fly on the moon. I also want to present you with a copy of the time capsule that will be sent to the moon on the spacecraft. It includes pictures sent by Israelis from all around the country, a miniature Bible and Israeli songs. Thank you for your support."
Nimrod Sheffer, CEO of Israel Aerospace Industries: "IAI put Israel on the map many years ago when we joined the small club of developed nations that send satellites to space. As the Israeli home of space exploration, it was only natural that we would join SpaceIL's wonderful and visionary project. The cooperation between us is a shining example of the extraordinary accomplishments we can achieve in the State of Israel."
Photo credits: Amos Ben-Gershom (GPO)
Details

Written by

Silvia G Golan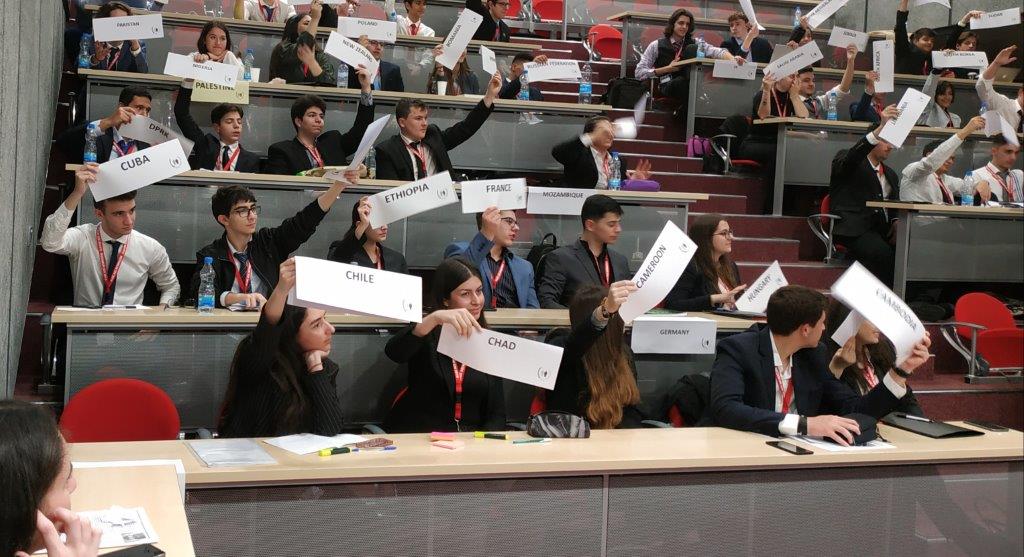 The second annual Debate for Peace delegation to MEDIMUN returned to Israel from Nicosia, Cyprus on February 11th. The delegation included ten students from five schools around Israel, representing Eritrea, Kazakhstan, and Singapore in four UNGA committees and the Security Council, as they dealt with a range of topics related to the theme of Children's Rights.
This was the 14th annual MEDIMUN conference, hosted by the English School of Nicosia, and the second consecutive year that Debate for Peace attended. In preparation for the conference, students received special training from The Cohen Idov Center for Debate and Rhetoric and met with Ambassador Thessalia Shambos at the Embassy of Cyprus in Israel.
The delegation arrived in Cyprus on February 7th, with the conference opening the next morning. After weeks of research, and three intense days of negotiating, debating, writing and amending resolutions, the plenary session and closing ceremony were held on February 10th. At the plenary session, resolutions from each general assembly subcommittee were voted on, followed by the distribution of awards. From the Debate for Peace delegation, Eliran Ben Yair received the Best Delegate award in the UN Security Council committee.
At the closing ceremony, Ann-­Kristin Kvilekval, the Senior Police Adviser of the UN Peacekeeping Force in Cyprus addressed the delegates, from more than thirty schools, and encouraged them to seize opportunities as they developed into future leaders. Following the ceremony, Ms. Kvilekval sat with the Debate for Peace delegation and led a discussion on feminism. She also answered questions for the students, and spoke about her own experience as a top police officer in Norway and at international missions around the world.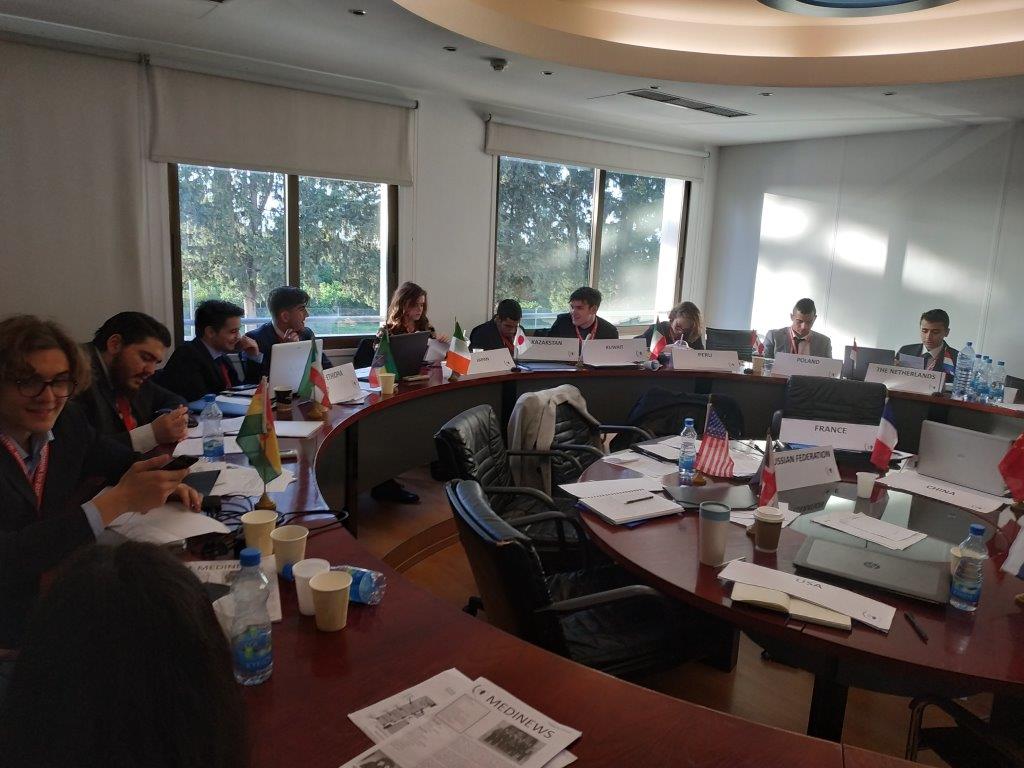 Maria Kayal, from Akko, told Diplomacy that "The delegation was really challenging" and that "we talked about really important topics and the debate was interesting. It was important to me to hear other people's opinions on those subjects and to let them hear mine. At the end, I had a great time, met new friends and learned a lot of new things." Essa Hamody, from Sakhnin, added: "it was an interesting experience, trying to deal with a different style of MUN, writing a resolution with delegates and merging it gave the resolution more creativity." Tal Zaidman, from Petah Tiqva, added "the MEDIMUN delegation was amazing! The conference was great. I learned a lot, it was an enriching experience. I met people that became my family in a very short time. And I had a great time with great people."
Steven Aiello
Founder--DebateforPeace
Photos Debate for Peace
Details

Written by

Israel Innovation Authority

Innovating for the Environment: The Israel Innovation Authority, the Israeli Ministry of Environmental Protection, and the Israeli Ministry of Economy and Industry will support the establishment of a new technological innovation lab specializing in environmental protection and sustainability with NIS 14 million
Corporations are called upon to submit proposals in a competitive process for the establishment and operation of a technological innovation lab
Anya Eldan, VP of the Israel Innovation Authority and Head of the Startup Division: "Our vision is that the innovation lab will develop into an entire ecosystem of unique startups, investors, and Israeli and multinational companies that will help implement innovative technologies and impact the lab with their vast experience in the industry."
Galit Cohen, Senior VP of Planning, Policy, and Strategy at the Ministry of Environmental Protection: "The Innovation Lab project is designed to promote early enterprises and is a significant and additional layer to the Ministry of Environmental Protection's work in promoting Israeli environmental technologies and supporting commercial proofs of concept of mature projects. The lab will also give traditional industries access to innovative environmental technologies that can be implemented to improve Israel's environmental performance."
Oz Katz, Head of the Industries Administration at the Ministry of Economy and Industry: "The Ministry of Economy and Industry promotes environmental and emerging industries through numerous assistance programs – this lab being one of them. Achieving environmental sustainability goals has massive economic potential, including higher rates of productivity and industrial innovation. The lab will promote more sustainable manufacturing processes and implement innovative methods that solve industry-based environmental requirements."
February 7, 2019 – Jerusalem - The Israel Innovation Authority, the Israeli Ministry of Environmental Protection and the Israeli Ministry of Economy and Industry have embarked on a new initiative to support the establishment of a new technological innovation lab that will specialize in the fields of environmental protection and sustainability. The corporations that will establish the laboratory will receive funding to build out a unique technological infrastructure and ongoing lab operations, as well as financing for participating startups to create their "proof of concept." The overall government investment in the program stands at NIS 14 million.
Israeli and foreign corporations interested in exploring open innovation in such an innovation lab, and that wish to bolster Israel's unique tech ecosystem, are invited to submit proposals. The innovation laboratory will be established and operated by those corporations that win a competitive tender to run the lab for a three-year period. Under this model, the lab will scout for startups in the fields of environmental protection and sustainability and support their proof of concept projects. This involves providing startups with access to technological infrastructure, assisting them in determining their product's commercial viability, supporting project execution, opening marketing channels, exposing them to know-how and expertise, and creating connections with investors, partners, and corporate clients.
The cooperation between the entrepreneurial community and industry will improve the competitive performance of these startups and the cleantech ecosystem in Israel. The lab will also serve as a broad platform for cooperation between industry and academia and serve as a source of growth and strategic development for participating companies.
Companies that win the tender to operate the labs will receive financial support of 33% of the cost of setting up technological infrastructure (50% if the lab is established in peripheral areas), at a maximum of NIS 4 million, as well as financial support of 50% of the costs of ongoing lab operations, at a maximum of NIS 500,000 per year over the course of three years – with no requirements for financial investment in the startups accepted to the lab.
Companies selected to participate in the lab will be eligible for financial support of up to 85% of the approved project's budget up to a maximum of NIS 1 million and for up to a one-year operational term.
The new lab will be part of the Israel Innovation Authority's existing innovation labs program, operating via incentive track number 29 - which, since its launch in 2017, has already established five technological innovation labs, all active today. Under the framework of this program, the Israel Innovation Authority is launching a competitive process to establish a new innovation lab for which the Israeli Ministry of Environmental Protection will provide data, information, and regulatory assistance to the new lab.
The current initiative is part of an Environmental Protection Ministry program started in 2018, when the ministry and the Israel Innovation Authority joined forces to create pilot programs to support Israeli environmental technologies ripe for commercial application on an industrial scale.
The Israeli Ministry of Economy and Industry seeks to leverage opportunities created by environmental regulations by developing new industrial technologies that improve productivity while reducing pollution, according to existing regulations. Priority will be given to a technological innovation lab in the field of environmental protection and sustainability that provides solutions for processing and manufacturing industries with high pollution rates and in proximity to population centers.